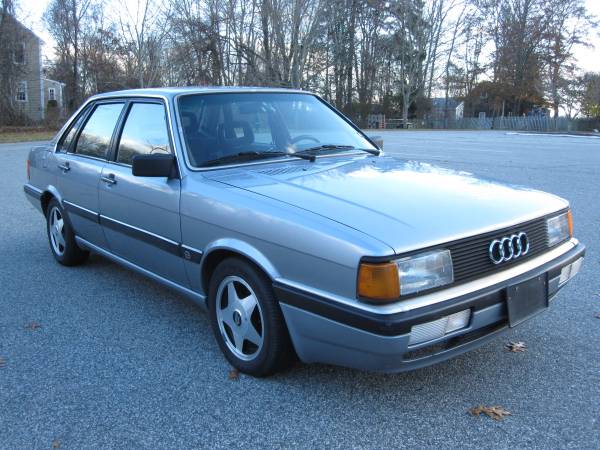 Seeing a front wheel drive Audi 4000S is like running across an old high school photo of a group of friends. You've stayed in touch with the high school quarterback E30; he's more popular than ever even if you find that baffling. The class president W201 is also still in your circle; undervalued and not as appreciated, but still probably the smartest option. But the Audi 4000S was like Judd Nelson's character in The Breakfast Club; different than the others but popular in his own way. Of course, what's Judd Nelson been up to lately? Exactly. I have no idea, either. The Audi 4000 front drive model was the bread and butter of Audi's sales in the 1980s, but like the rest of the lineup they've virtually disappeared from the landscape. Back in the 1990s, I bought one in great shape for $300 – probably the explanation for why they're going extinct. Unfortunately, as much of an Audi fan as I am, I can't say that I helped the cause. I bought that whole car just for the fender, and then proceeded to take it apart. I'm a bit ashamed to say so now, because looking back it was really a nice car. It was Sapphire Blue with blue velour interior and a rare-to-see 5-speed. The 4000 wouldn't light any fires under you if you were looking for a M3, but it was actually a really solid performer overall. Almost 20 years after I bought that car, one in nearly equal shape has popped up just down the road from me. Time for redemption?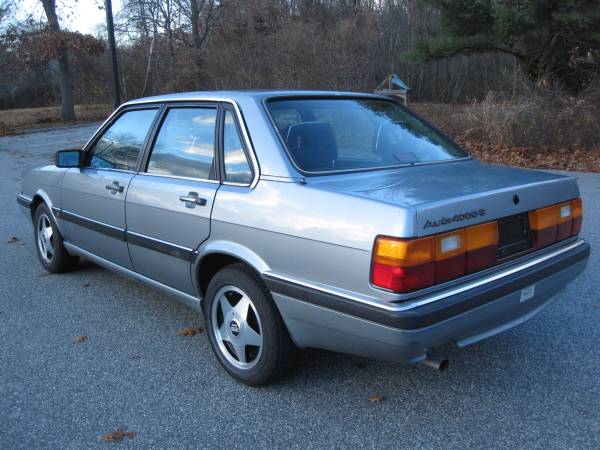 Year: 1986
Model: 4000S
Engine: 1.8 liter inline-4
Transmission: 3-speed automatic
Mileage: 58,537 mi
Price: $3,500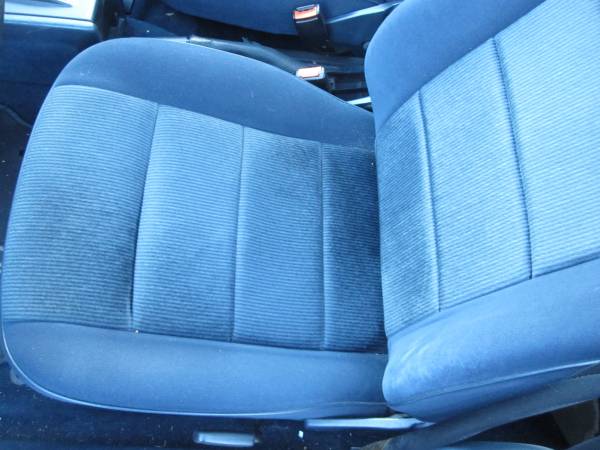 1986 Audi 4000S, 58k original miles, 1 owner, always garaged, no rust, original paint, automatic, air, 4 cylinder, sunroof, power windows and locks, cruise, alloys, new tires, new struts, seats look like they never been sat in, runs and looks like new, lowest mileage nicest condition Audi 4000 in existence!!! silver/blue metallic with dark blue cloth interior, front wheel drive, 1.8liter 4 cylinder, must see to appreciate…$3500 call 401-714-4061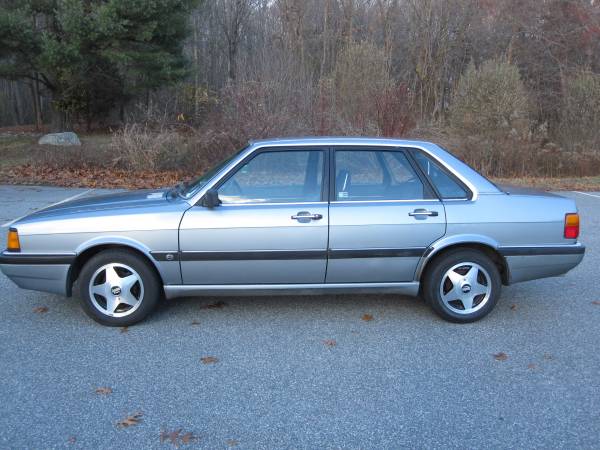 Unfortunately, there are some problems with the car. It's certainly low mileage, though the claim that it's the nicest and lowest mile 4000 in existence is probably serious overstatement. There are some issues on both the front and rear bumpers with some NLA trim pieces missing and a serious dent on the character line in the rear quarter. I've written up many better condition 4000 quattros over the past two years and they're much more desirable than the front drive 4000. Then there's the automatic transmission – reliable but a bit dull-witted, the 3-speed automatic transmission saw duty in everything from the Volkswagen Mk.2 to the 924 and 944, but it's not what enthusiasts want. This car would have originally came with Ronal R8 wheels, too – and they've been replaced by what I think are cheap Prime alloys. Finally, the price; if this was a $3,500 4000 quattro or Coupe GT 5-speed I'd be willing to overlook some of the trim issues if the condition was good – but for a front driver automatic blue on blue 4000S, unfortunately it's going to take a very special person who wants nothing else. Even the odd-ball 4000CS front drive would be more collectable because of the cool interiors. That's sad, because so few want to save these cars – but ultimately, as cool as they are to see and remember, it's just not what the masses want right now. I like watching The Breakfast Club clips when they pop up on T.V., but I'm not going to go buy the Judd Nelson DVD collection anytime soon.
-Carter