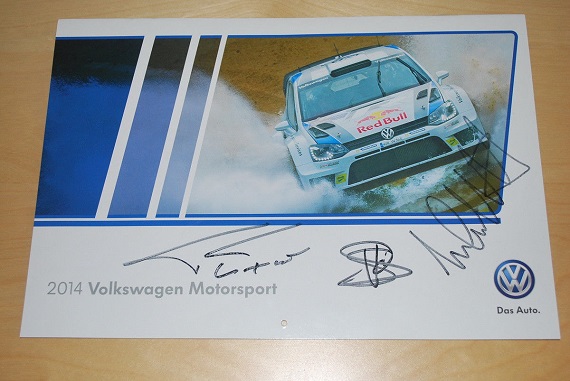 It's always cool to see some rare dealer bits; from big promotional posters to service guides, they're a neat way to relive the past and have some cool details to go along with your automotive passion. Today I have a roundup of Volkswagen dealer pieces. First off is the neat Global Rallycross calendar that is signed by Scott Speed, Tanner Foust and Michael Andretti. There's a service guide for 1969 which is cool for aircooled folks. But I love the posters – there's a 1986 Quantum Syncro Wagon original poster and a more modern Beetle RSi Cup poster. And there's a cool fleet brochure – can you imagine specifying 1988 GTi 16Vs for your fleet? I'd love to work for that company!
Price: $199 Buy It Now
2014 Volkswagen Motorsport Calendar.

Signed by: Tanner Foust, Scott Speed and Michael Andretti.

If you need more pictures or other information please contact us.
We will ship within 1-2 business days upon receiving the payment.
We will ship internationally, but bidders please contact us first for the shipping rate.
Check out our other listing here.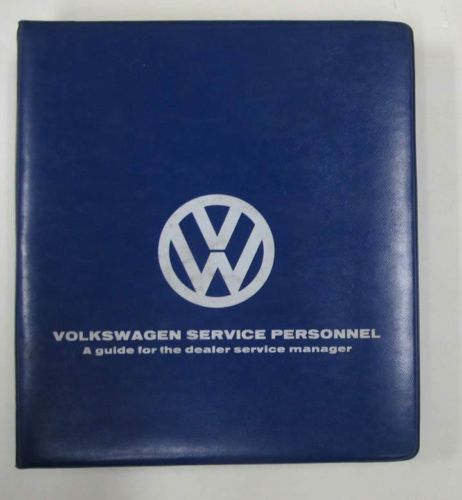 Price: $59.99 Buy It Now
Original dealer showroom album , 10 x 11.5 , 236 pages , original factory binder , binder has some soiling , some pages have some soiling , UNILLUSTRATED . Includes information for a Volkswagen service manager including: service department organization , position descriptions , man descriptions , performance standards , recruitment tools , selection procedures , supervisory practices , compensation , reducing turnover , dealer level training , on the job training , and service meetings information . This item is AutoLit Part #I3006 .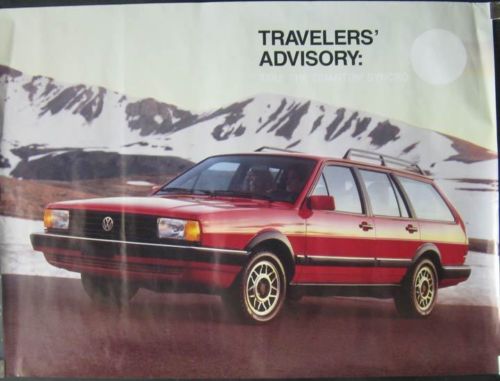 Price: $19.74 Buy It Now
Original color showroom poster , 40 x 30 . Shows Quantum Syncro station wagon . Bend at corner . Priority Mail Postage is $8.00 for one or more posters in the US . International Priority Airmail Postage for one or more posters to Canada is $19.00 . International Priority Airmail Postage for all other foreign countries is $27.00 for one or more posters . These methods are the only way we will ship your posters to ensure delivery to your address . This item is AutoLit Part #mw9809-W6RHP2.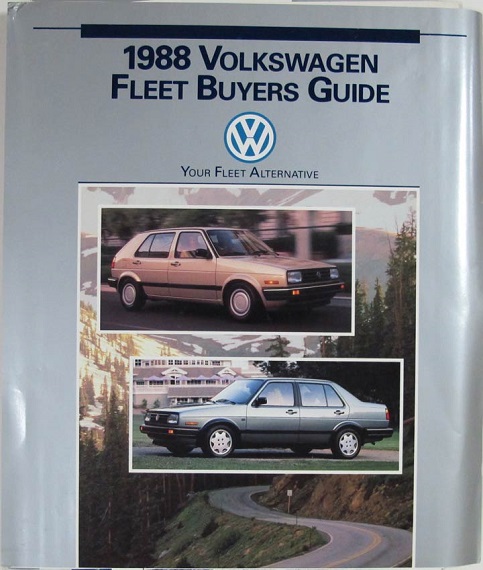 Price: $47.39 Buy It Now
Original showroom album , 8.5 x 11 , 122 pages , pages are loose leaf , THERE IS NO BINDER , this book is contained in the original shipping box from Volkswagen , 9 x 12 , " 1988 Volkswagen Fleet Buyers Guide " . This book was produced by the factory in limited numbers and used by the salesmen and dealers only . It includes detailed features , illustrations , options , interior and exterior vehicle illustrations , dimensions , mechanical components , descriptions , complete specifications , etc . Most everything the salesmen would need to sell the vehicles is included . Includes sections on 1988 Volkswagen Golf , Jetta , Fox , Quantum , GTI , 16V , Cabriolet , Scirocco 16V , and Vanagon . This item is AutoLit Part #I2737-VWG85U.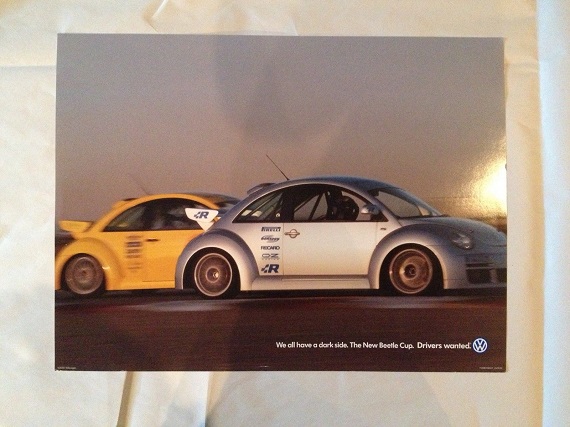 Price: $5.99 Buy It Now
This is a 12 x 16″ Volkswagen beetle full-color ad/poster beetle cup brand-new from dealership. I found a stack of them in the closet from 13 years ago. Please ask all questions before bidding. And thanks for looking.
-Carter