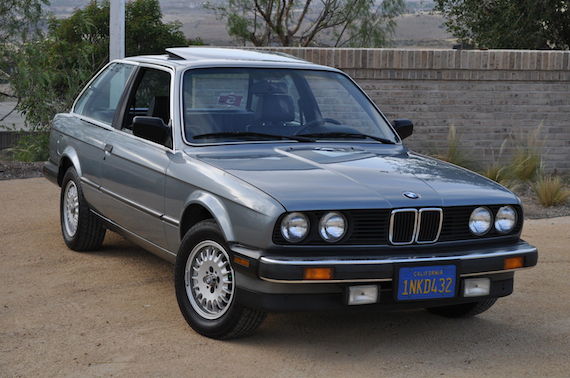 No matter how tragic it might have been, almost everyone I speak to has a soft spot in their heart for their first car. And so it goes with me and my first ride, which, if I might admit, was far from tragic. That's because it was a 1988 BMW 325is. Even though the E30 has become a bit cultish in recent years, I still smile when I see one on the street and remember the good times I had in mine. Many I come across these days are in dire need of TLC, but this 1986 325e for sale in California is a real minter. While the E30s equipped with the eta engine might not be the enthusiast's choice, this one has the 5-speed manual so you'll be able to make the most of what it's got.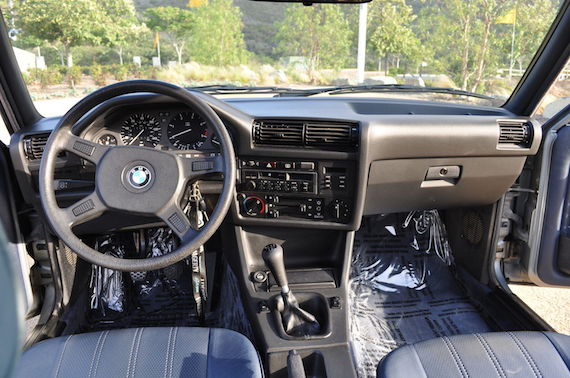 Year: 1986
Model: 325e
Engine: 2.7 liter inline-6
Transmission: 5-speed manual
Mileage: 120,200 mi
Price: $10,500 Buy It Now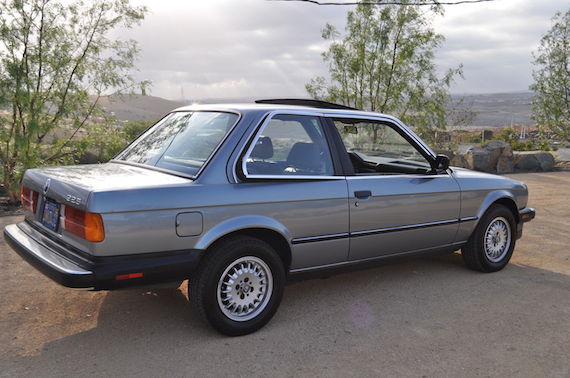 I HAVE FOR SALE ONE OF THE CLEANEST BMW'S YOU WILL EVER FIND. I PURCHASED IT FROM THE ORIGINAL FEMALE OWNER IN MAY 2015. THE CAR WAS HER DAILY DRIVER SINCE NEW UP UNTIL 5 YEARS AGO WHEN HER HUSBAND BOUGHT HER A NEW CAR. ALL THE CAR NEEDED WAS A NEW BATTERY AND IT STARTED RIGHT UP. SINCE DAY ONE THE CAR WENT FROM THE GARAGE IN THEIR SOUTHERN CALIFORNIA HOUSE, TO THE GARAGE AT HER WORK. SHE WAS METICULOUS AT KEEPING THE CAR IN PRISTINE CONDITION, AND THEREFORE EVERYTHING WAS WRAPPED IN A PLASTIC BAG; OWNERS MANUAL, ASSORTED CHANGE, ROAD MAPS, EVEN HER UMBRELLA. THE CAR IS 100% ORIGINAL, AND HAS NEVER BEEN IN AN ACCIDENT. IT DRIVES AND RIDES JUST AS A BMW SHOULD, AND THE TRANSMISSION SHIFTS EFFORTLESSLY. THE CARPET AND TRUNK WAS SHAMPOO'D AND HAS BEEN COVERED IN PROTECTIVE PLASTIC TO KEEP IT CLEAN AND SPOTLESS. I ADDITIONALLY PEELED BACK ALL THE OLD REGISTRATION STICKERS AND THE LICENSE PLATE NOW REVEALS THE ORIGINAL 1986 STICKER!! I HAVE A YOUTUBE VIDEO THAT I CAN SEND BUYERS (I DON'T KNOW HOW TO EMBED THE VIDEO IN HERE)

RECENTLY BEFORE THE CAR WAS PARKED THE ENTIRE COOLING SYSTEM WAS REPLACED (RADIATOR, THERMOSTAT, AND HOSES)
BRAND NEW TIMING BELT
BRAND NEW WATER PUMP
NEW BRAKES

THE ONLY FLAWS ON THE CAR (KEEP IN MIND IT'S ALMOST 30 YEARS OLD) ARE TWO DOOR DINGS, ONE FENDER DING, AND THE AIR CONDITIONING SYSTEM NEEDS TO BE RECHARGED (WHICH WILL BE DONE BEFORE IT IS SOLD). THE CAR PASSED SMOG ON 5/4/15 AND DID SO EFFORTLESSLY

NO REASONABLE OFFER WILL BE REFUSED, AND TIRE KICKERS WILL NOT BE ENTERTAINED. THE CAR IS CURRENTLY REGISTERED AND ALL FEES HAVE BEEN PAID. PLEASE ONLY CALL IF YOU'RE SERIOUS, AND SHIPPING IS AT THE BUYERS EXPENSE.
-MICHAEL (760) 887-4912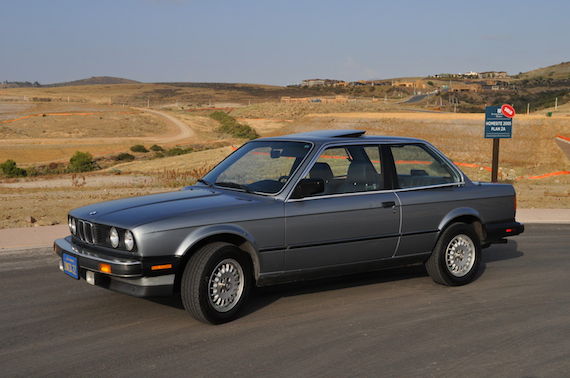 While prices for the original M3 skyrocket and a brace of Tourings make their way to US shores, it's E30s like this 325e which catch my attention. They are still rather attainable and offer a reasonable point of entry for classic German motoring on a modest budget. The asking price for this car is rather stiff for a 325e. However, if you consider how few exist these days in good condition, the reasonable miles it has piled on and the maintenance items addressed, we're not out of the realm of reason when it comes to a mint E30 such as this.
-Paul