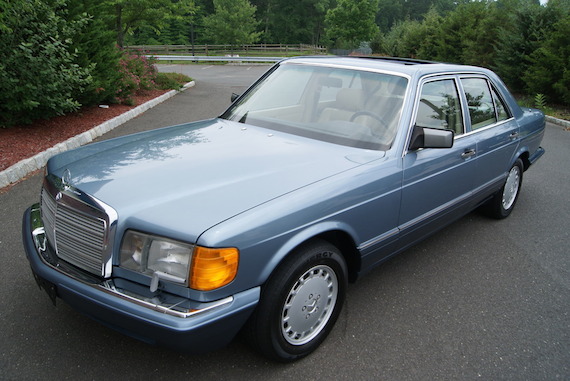 Oscar Wilde once opined "I have the simplest tastes. I am always satisfied with the best." Every time I lay eyes on a Mercedes-Benz S-class from the 1980s, those words come to mind. The W126 was sandwiched between two worlds of luxury cars. That of the W116 S-Class and it's evolving safety and emissions equipment and the W140 S-class with its girth and over the top engineering. The W126 hits the sweet spot when it comes to executive sedans. It's advanced without being overly complex, stylish without being trendy and comfortable without feeling like you are driving a sofa down the interstate. The short wheelbase 300SE was the "entry" level S-class towards the end of the production run, perfect for someone who wanted something just a tad smaller who didn't need the oomph of a V8 engine. This example spotted by our reader Craig is for sale in New Jersey and belies the fact that it's about to hit six figures on the odometer. It's appearance looks almost fresh as new.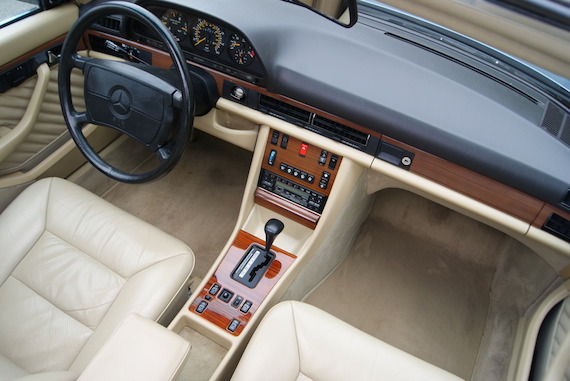 Year: 1989
Model: 300SE
Engine: 3.0 liter inline-6
Transmission: 4-speed automatic
Mileage: 91,074 mi
Price: Reserve auction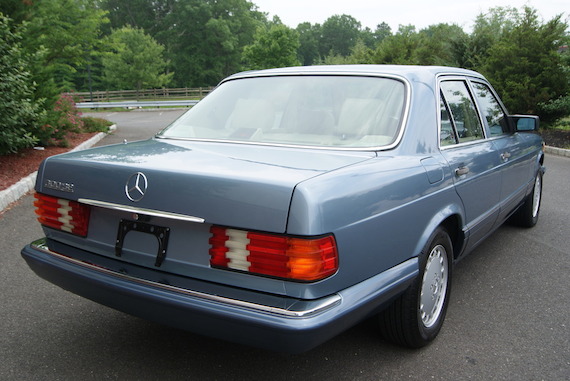 1989 Mercedes Benz 300SE

91,074 Miles

Diamond Blue Metallic (Code 355)

Creme Beige Leather (Code 265)

Stunning color combination.

Exceptionally clean and well maintained vehicle.

Diamond blue exterior paint is in excellent condition and has a deep showroom shine.

Creme beige leather interior is also exceptionally clean.

The legendary and dependable M103 inline six cylinder motor runs beautifully.

The vehicle tracks down the road straight and tight and it wears matching Michelin tires on all four corners.

All of the vehicle's power options function 100% and the AC blows ice cold.

The W126 sedans are considered by many to be one of the finest sedans ever produced by Mercedes Benz.

Known for their comfort, ride quality and durability, this vehicle will make for a great daily driver or weekend use only vehicle.

Recent work includes:

New exhaust resonator.

Tune up.

New motor mounts and transmission mount.

Located in Central NJ 07753

Contact Dean at 848-459-7776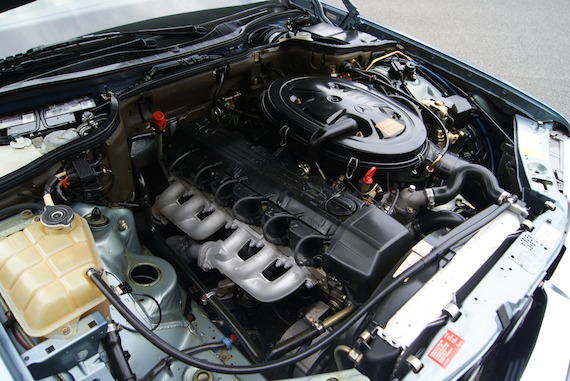 Even though it isn't a higher end, V8 equipped W126, this 300SE is close to my perfect S-class. My father had a Diamond Blue 190E 2.6 years ago and I simply loved that color. Lighter blue metallics, for me, always look stunning on a Mercedes sedan. The M103 inline six combined with the 4-speed automatic makes for such a smooth drive, without being overtly slushy. We haven't tracked many of these short wheelbase W126s in our sales archive. We saw a low mileage 1989 420SEL sell for $13,500 last August. Given that vehicle, I'd assume a "lesser" model such as this one, in good condition, should pull somewhere in the $7,000 to $9,000 range.
-Paul