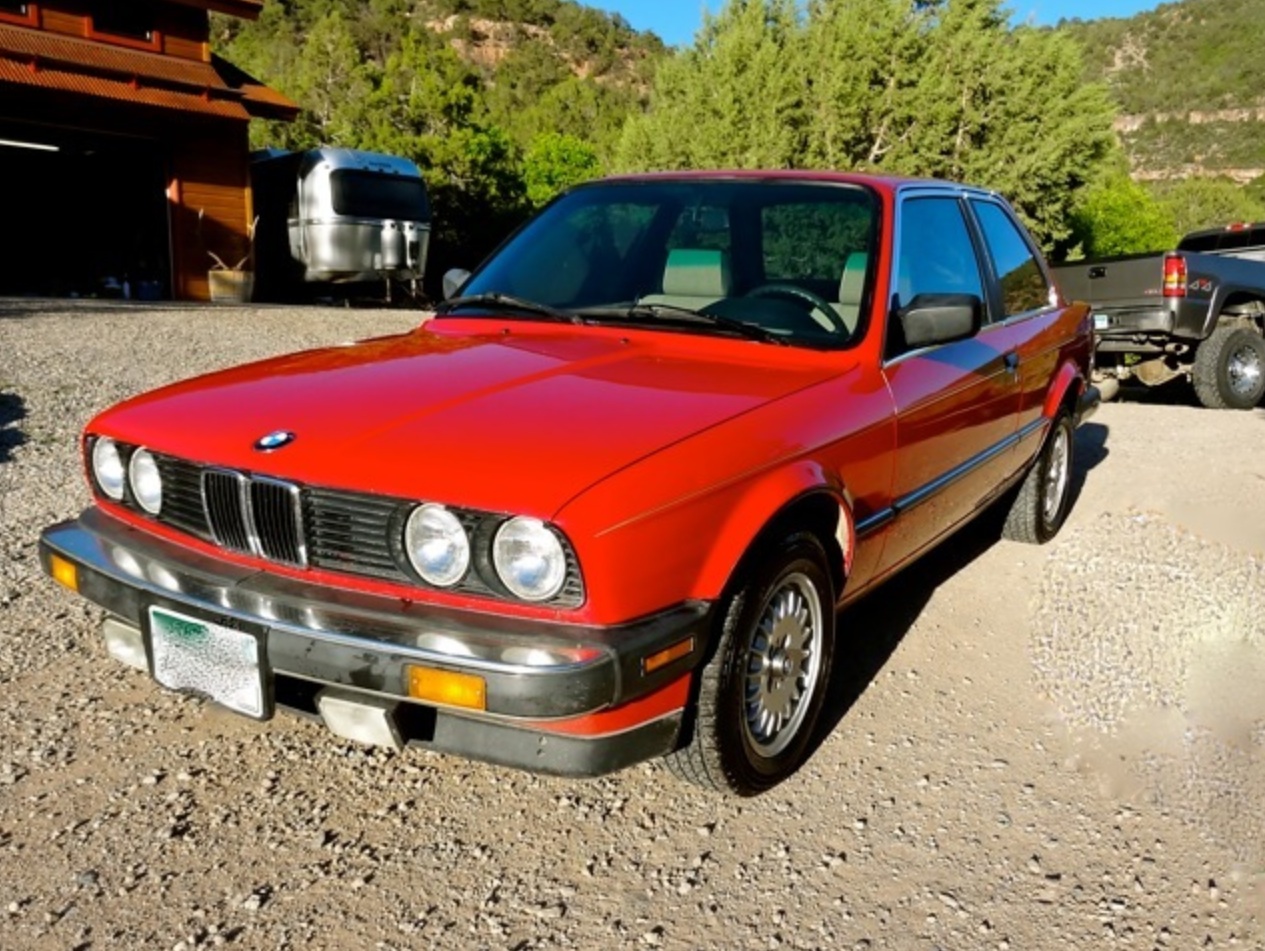 It seems as if the E30 3 series is turning into the Miata all of a sudden. It's the answer for everything automotive. Fast, reliable, fairly cheap to insure and fix and also fun. It's also affordable, although, with the advent of the M3 becoming the next best thing, even more lowly E30s are exhibiting an increase and popularity and thus prices. It's no surprise, as the chassis dynamics and, in certain models, power, is hard to beat in such a compact package, especially considering how long ago these cars were built. This 325 for sale in Colorado isn't the hot E30, but with the 5-speed manual you'll get the most out of the 2.7 liter eta engine.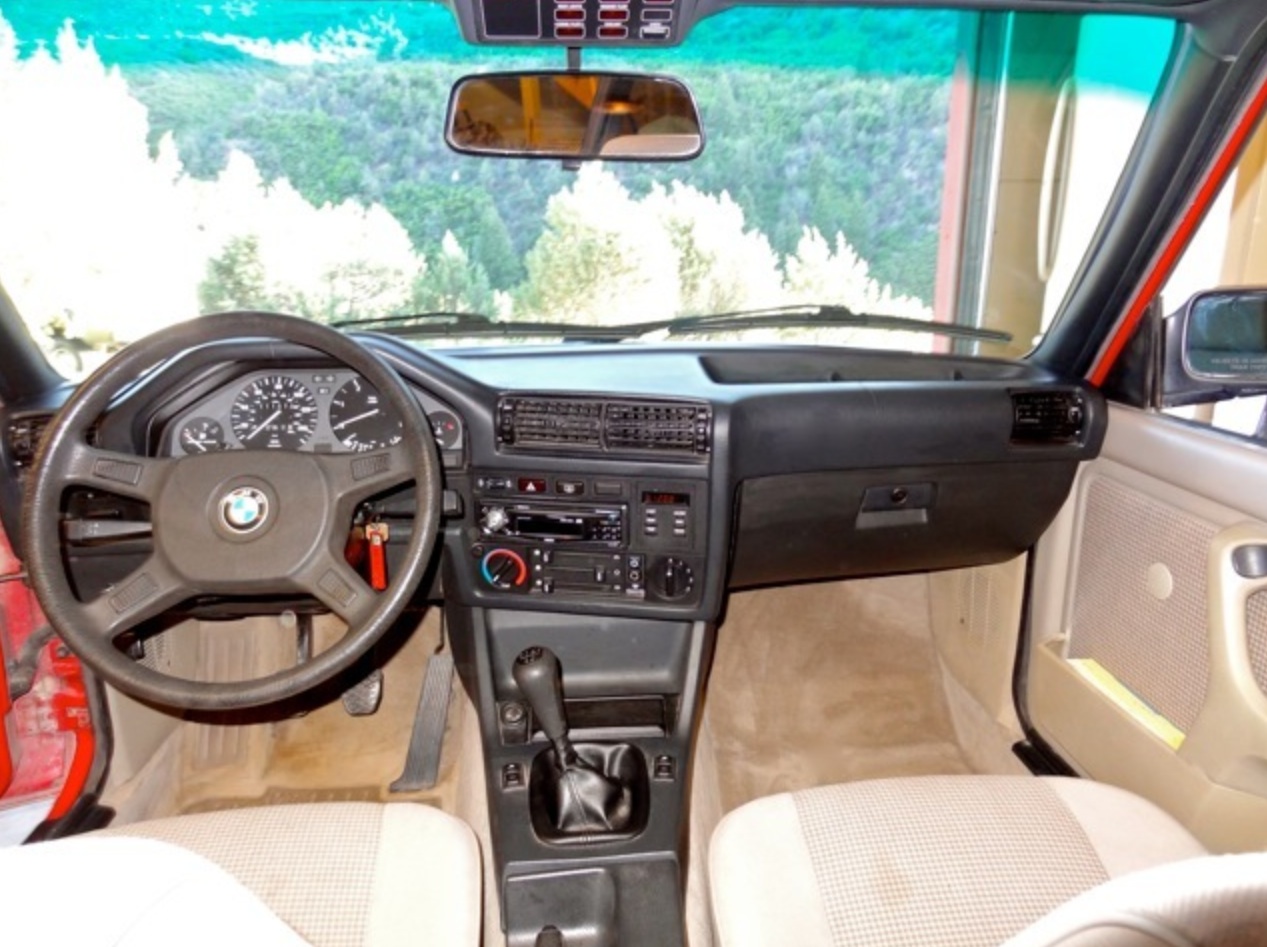 Year: 1986
Model: 325e
Engine: 2.7 liter inline-6
Transmission: 5-speed manual
Mileage: 141,000 mi
Price: $5,500 Buy It Now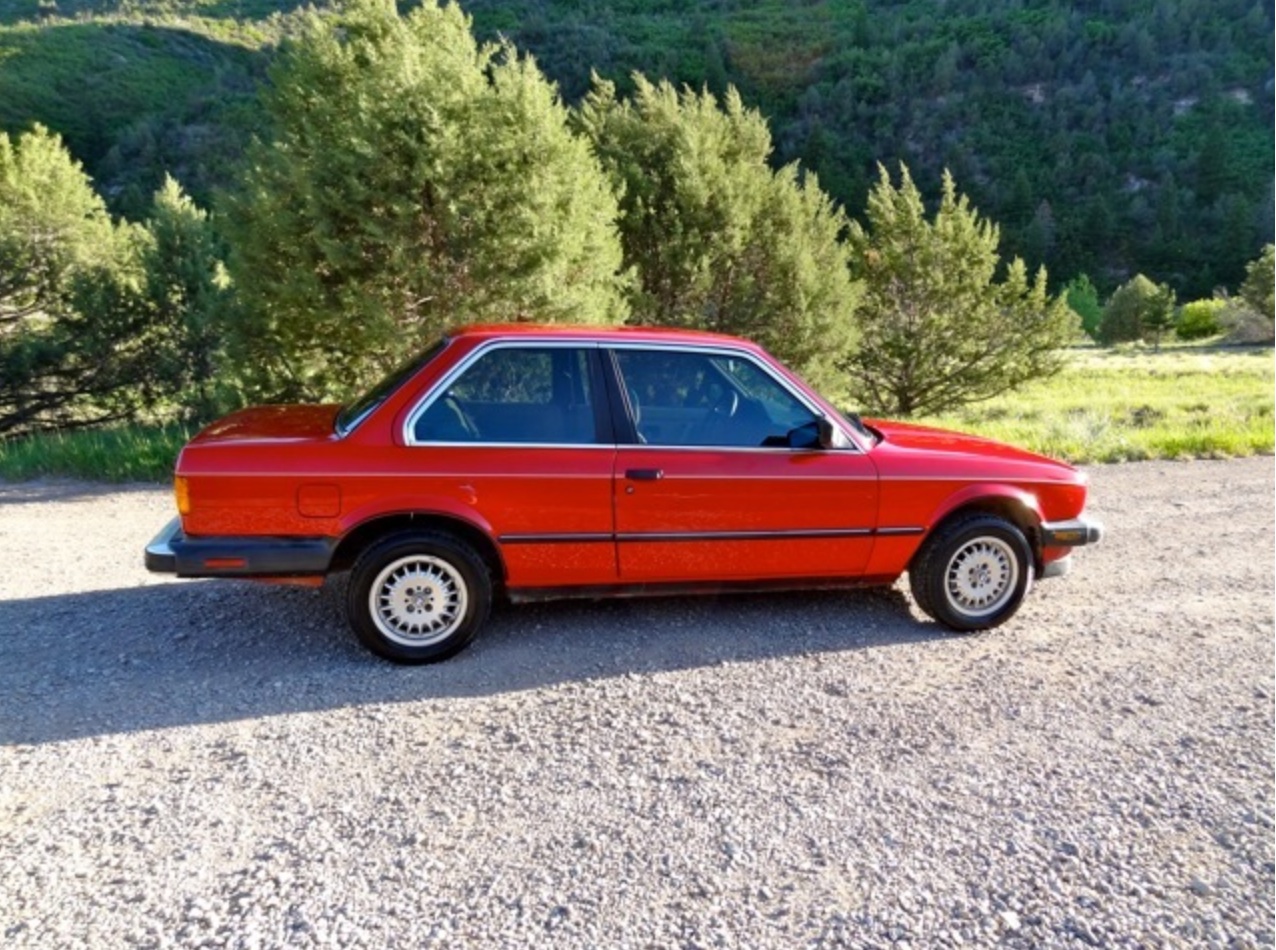 This car is in exceptional condition. It's been garaged it's entire life and it really has barely seen winter. I'm sad to see it go, but I'm moving to Florida and we're not going to be able to haul multiple vehicles across country. I've replaced the muffler, rear BMW emblem, shifter knob and leather sleeve, some interior plastic paneling (had to be imported from Germany), idle control module, interior door handle trim, and the center console unit. I've also just purchased an vacuum fit vinyl dash skin all in effort to restore it to it's original state. I've also recently had the windows tinted. There was one wear spot on the driver seat, but I had a friend who does leather working make a patch…looks sharp. I get 26-30 MPG. It has a programmer chip. The odometer says 111,000 but it's 30,000 off (the instrument cluster was replaced) so really it has 141,000 miles. It has some very minor scratches and a few small dings, but all in all it shines like a mirror.

It has power locks, mirrors, and antenna all in working order. Original houndstooth interior is in excellent condition. It has a manual sunroof (it can be cranked to tilt or to completely retract). The previous owner also installed a new stereo. It has a full size spare. Original aluminum alloy rims. Bavarian Motor Sports mats. It also comes with a car cover and rubber winter mats. The summer tires are in great shape…barely used. This car comes with an additional set of OEM bottle cap alloy wheels as well as winter tires that I have only used one season. Never smoked in!

Feel free to email me if you have any questions.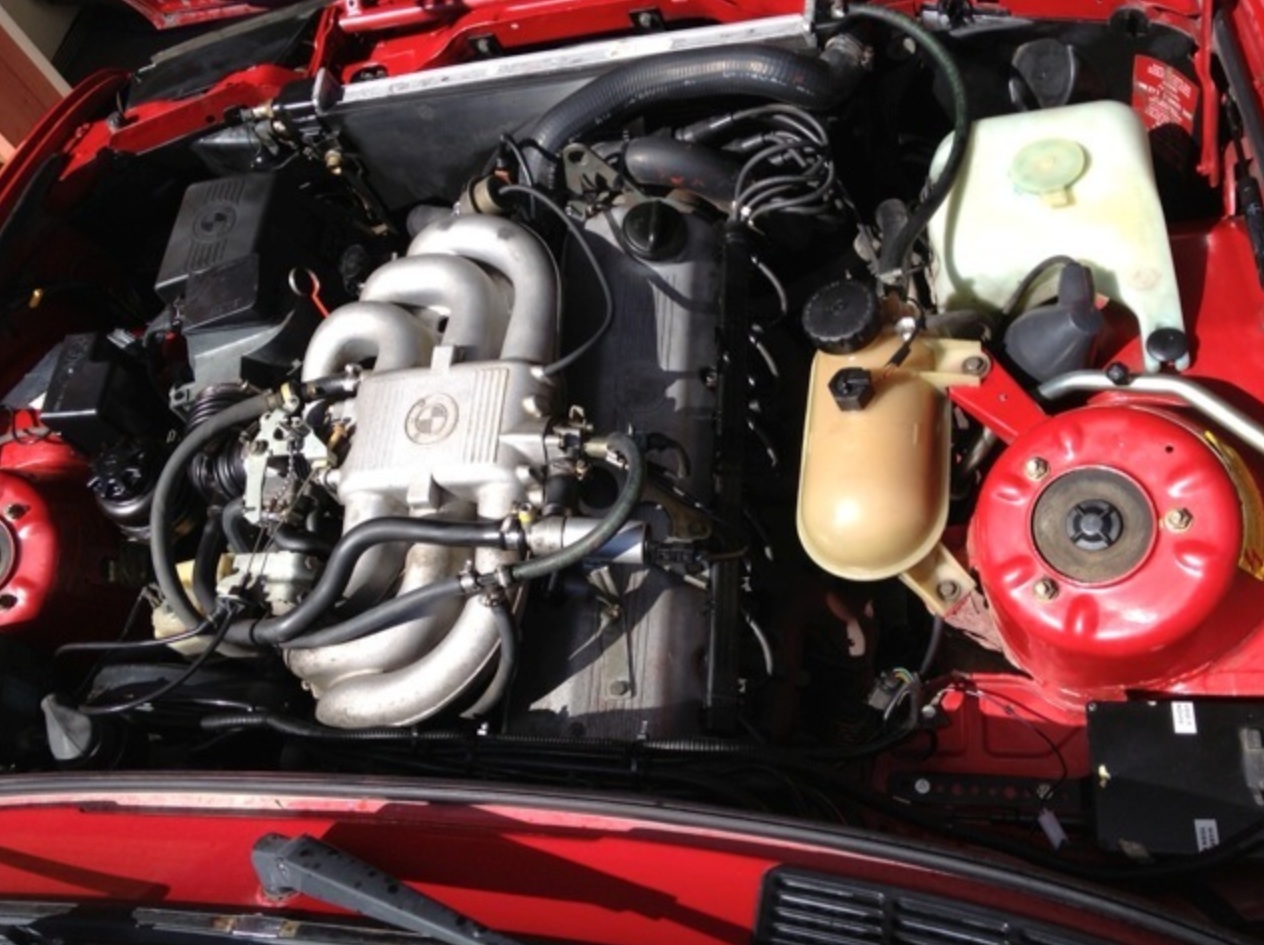 This certainly isn't the hottest setup you can get when it comes to an E30, but this car is well enough preserved that you could certainly enjoy it on a regular basis or do some mild modifications and have a little bit of on-track or autocrossing fun. For an E30, $5,500 almost seems like a bargain nowadays, but remember this is the more economy minded 3 series. If you could possibly work a deal and get the price closer to around $5,000, you'd be hard pressed to find a better built car, more fun car for the money.
-Paul