Here's a chance at an affordable E30 that should be a pretty decent driver. It has the 2.7-liter eta engine which may only return low-20s gas mileage but is definitely a cruiser, as the 2000rpm highway speed noted by the seller confirms. He's apparently put quite a bit of effort into making the car quite strong, with lots of newly replaced parts and no mechanical issues to note. There are a few cosmetic bits, but they can be forgiven in favor of that sweet early cowcatcher underneath the bumper. The interior looks quite nice other than the typical dash crack. Altogether it's a tidy E30 that could be a good value.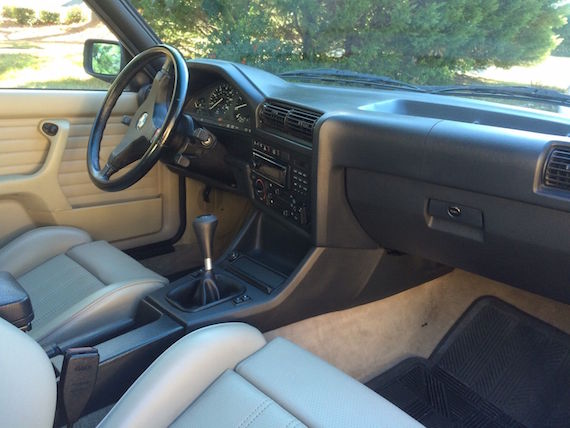 Year: 1986
Model: 325es
Engine: 2.7 liter inline-6
Transmission: 5-speed manual
Mileage: 167,577 mi
Price: Reserve auction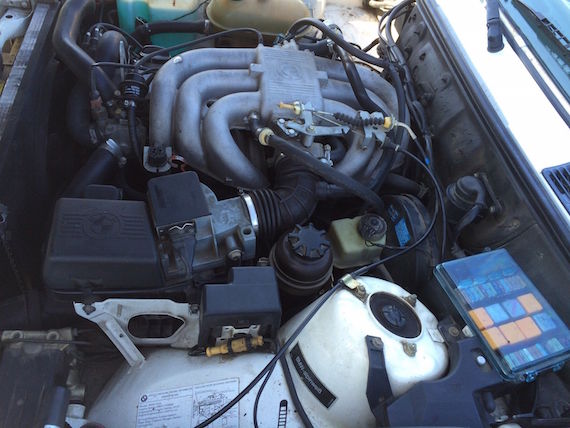 2 Door Coupe with Sunroof
First owner was from Forth Worth, Texas; car had been government used, see also carfax (using VIN number)

Maintenance booklet and records with documentation of various maintenance items as well as automotive repair manual at hand

6 cylinder, 5 speed manual (2000 Rpm at 65 MPH speed) = Economy Sports = Engine Longevity
Fuel economy around 23 MPG
167,577 original miles at present, uprated sports suspension, very comfortable sports seats (no tears or stains) and excellent interior except for 2 cracks in the dashboard (pics)
no leaks, no smoke, no mechanical issues, all weatherstripping and gaskets updated (windows close tightly, no wind noise when driving, no leaking of (rain) water into the car; tail light gaskets were also replaced), everything is functional except for the A/C (R12) which will need either recharge or conversion to R134a;

Work done at 166,253 miles (using original parts, most purchased at Bavarian Autosport):
• Oil change (incl. Filter)
• Air filter, Fuel filter
• Spark plugs, valve adjustment and tune-up
• Timing belt service (to be done every 40,000 miles)
• All drive belts replaced
• New Valve cover gasket
• New brake pads, rotors, hoses on front and rear
• New water pump (Hepu) and thermostat
• New/rebuilt alternator 90 Amp
• Starter and battery in excellent condition
• New dashboard instrument cluster bulbs (for night driving)
• New rear bumper filler and right rear bumper panel rubber cover
• New Kenwood CD radio/bluetooth from Precision Radio at Hwy 51, Ridgeland,MS
• New exhaust forward/converter pipe and muffler ($1390)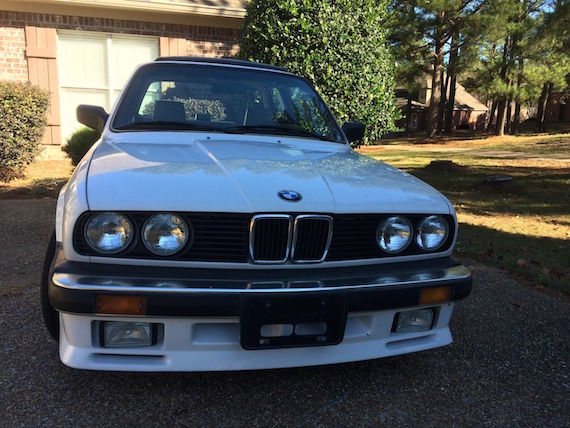 It looks like it's poised to run well for years to come, which is a lot for a clean E30. As always, the es model isn't going to overwhelm with power but should be game for plenty of smiles in the hills. If the reserve comes off, something between $4-5k would make this a nicely bought 325es.
– NR