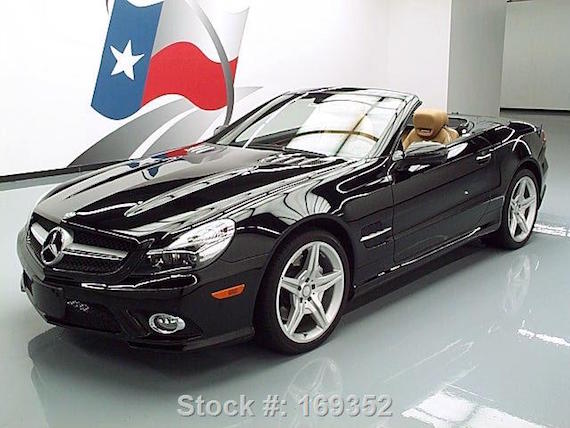 The R231 Mercedes SL has been with us for about three years, and I have to say that it hasn't grown on me at all. Neither the exterior nor interior aesthetics do anything for me. Having said that, I think the previous generation SL, the R230, is one of the best looking cars Mercedes has ever made.
Released in the U.S. market in 2003, the R230 spanned a relatively short production life for a Mercedes SL. Its predecessor, the R129, was produced for twelve years, and the R107 lasted for eighteen years. The R230 received a debatably successful facelift in 2009, which gave the previously rounded front fascia a more rigid appearance, and tweaked a few stylistic details both on the interior and exterior to give the car a more aggressive appearance. The facelift divided many Mercedes enthusiasts, but the general consensus was that the R230 was still a beautiful car.
Today I'd like to go over some of the details on this very attractive 2012 SL550. 2012 was the last year of production for the R230 SL, which was offered in three derivations for the U.S. market; the SL550, and the AMG-tuned SL63 and SL65 models. Not many AMG SL's were sold in 2012, but there doesn't appear to be a shortage of final year SL550's. This particular one is finished in my favorite color combo of black on tan, and appears to be in great shape. With only 17,000 miles, this is about as close as you can get to picking up a brand new R230 generation SL.
1 Comment