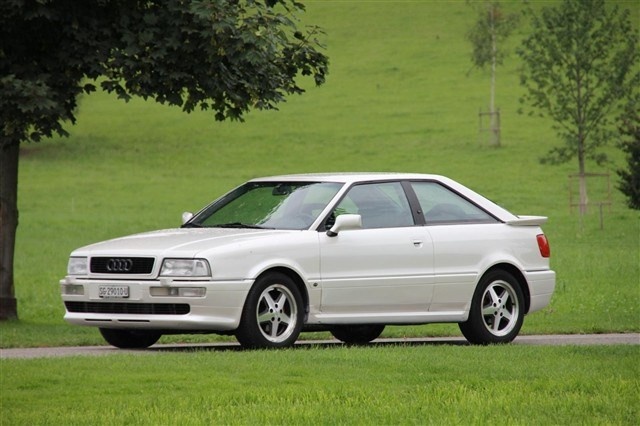 One of the most popular tuning swaps in the Audi world until quite recently was to slot a 3B/AAN turbocharged 20V motor into a B3 coupe. The "Ersatz" (replacement) S2 required a fair amount of custom engineering, but you got a sleeper package that was capable of some serious performance that the U.S. bound Coupe quattro with its normally aspirated 7A 20V inline-5 lacked. For an effectively an entire generation these custom turbocharged examples have held a special place in the market, worth more than generally every other Audi from the period, but that's changing. Now it's 2016 and the market has awoken to the original Quattro; really pristine examples have shot through the roof in terms of pricing. But the bigger thorn in the side for custom-made S2s is that the real factory built S2s are now importable to the U.S.. While that's not the easiest road to travel, if you search around you can find some real budget examples of the real-deal original S2 for much less than the asking price of U.S. bound replica cars. While this 1993 is still a few years from legal importation, it certainly gets me thinking about what could be: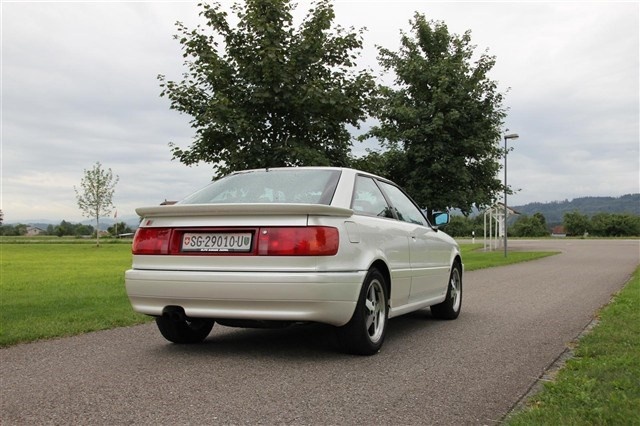 Year: 1993
Model: S2
Engine: 2.2 liter turbocharged inline-5
Transmission: 6-speed manual
Mileage: 153,728 mi
Price: $13,866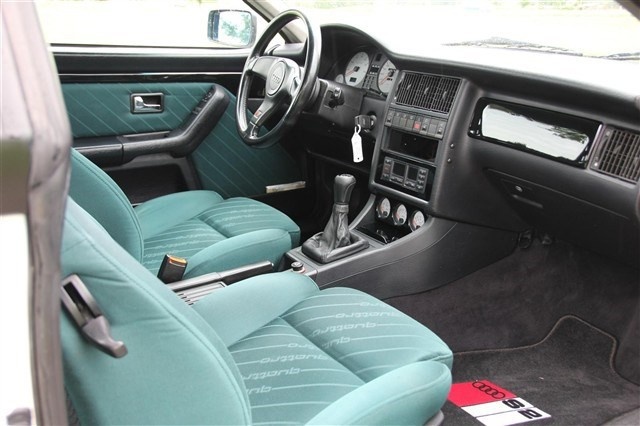 Exterior: white pearl ,

Swap or partial payment from SFr . 138 .– possible ! ! ! " Classic Driver "
Alloy Wheels
Climate
Heated seats
Limited-slip differential
Sport seats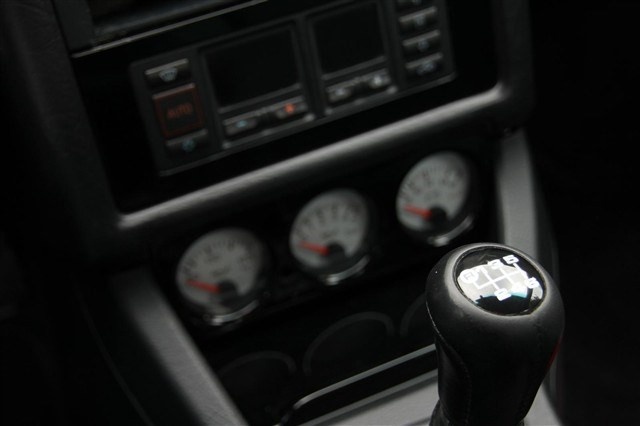 First off, screw everything else – I want to throw money at my computer screen when I see those seats. WOW. I've seen a few of the late Euro Jacquard sport cloth interiors, but never in green – and man does it pop. Pearlescent White Metallic wouldn't be my first choice but it looks great with the original Ronal wheels. Those were replaced later in the run by the more familiar Speedline "Avus" design wheels, but the chunky Ronals that are reminiscent of the R9 wheels from the 1980s still look great. European B3 and B4 models are so much cleaner in design than the U.S. bound models, looking tighter and lighter. This car has had some paintwork – notably, the lower trim should all be black, but it presents very well. If you really want to import one of these, it's probably worthwhile starting to look now and waiting to find the right post 1992 model that you can bring over in 12 months; 1992 saw revisions including the move from the 3B to ABY 20V Turbo, good for 227 horsepower. 1992 also saw the introduction of the 6-speed instead of the 5-speed 1991s were equipped with. These S2s were produced in low numbers; rarest is the sedan, followed by the Avant version, with the Coupe being the most common. But all of them are relatively rare compared to models like the M3, and for short money you can have a superbly built highway mauler that has a tremendous amount of style.
-Carter