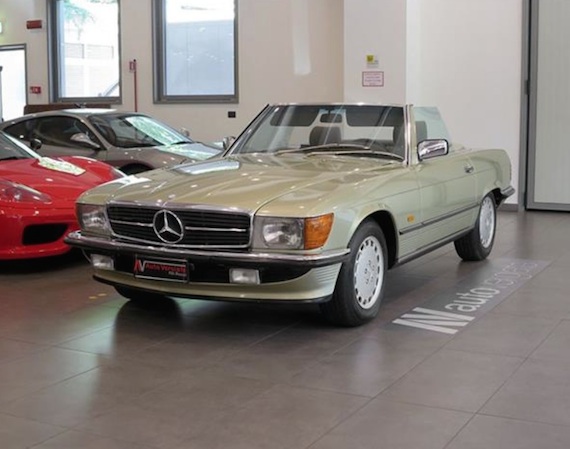 You could say that the Mercedes-Benz R107 has finally attained classic status. This was the Mercedes to aspire to for two decades and spanned a period of great change in automotive performance, safety and technology. Through it all, the R107 kept going on and on and on. Towards the end, we in the US market had but one model to choose from, the 560SL. Only Japan and Australia would see this model sold new. The rest of the world could chose from two V8 models, the 500SL and 420SL and the car we see here, the six-cylinder 300SL. For a car with such a storied number on its boot lid, few here in the US know about it. For the more spirited driver, you could even spec one with a 5-speed manual. This car is so equipped, showing less than 40,000 miles on the clock.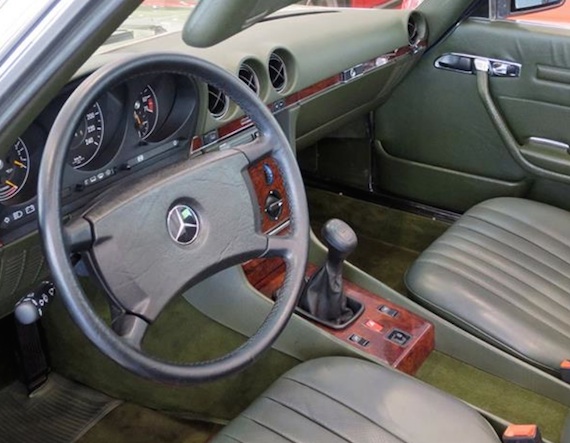 Year: 1986
Model: 300SL
Engine: 3.0 liter inline-6
Transmission: 5-speed manual
Mileage: 58,100 km (~ 36,101 mi)
Price: €60,000 (~ $65,043 USD)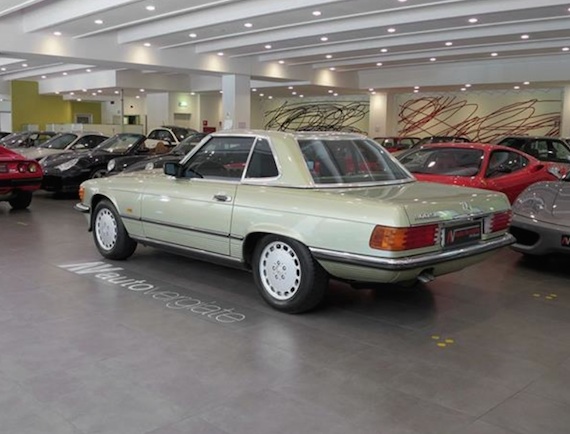 CAR IN PERFECT CONDITION
SINGLE-OWNER
RARE COLOR THISTLE GREEN METALLIC
COMPLETE HISTORY OF COUPONS
BILLS OF WORK PERFORMED AT PARENT
SERVICE BOOK
LAST CUTTING EXECUTED A 54,000 KM

OPTIONS:
ADDITIONAL LIGHTS FLASHING
ABS
SUN VISOR WITH MIRROR
ELECTRIC WINDOWS
HARD TOP
Insulated green glass
HEATED REAR WINDOW
ESTINTORE
DOUBLE KEYS ORIGINAL

FOR INFO: Giovanni Lena +39.329.1037878
giovanni.lena@autovergiate.it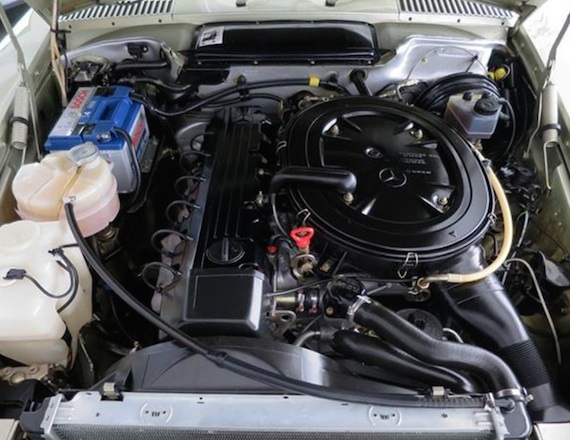 You have to really like green to like this car, with that olive leather interior. I've driven plenty of V8 engined R107s, but it's been a dream of mine to pilot one with the 3.0 liter inline-6 and the 5-speed manual. Who knows? I might not like it all that much. Running costs would certainly be cheaper and economy would be greater, but with a car like this, that's not first and foremost on collectors' minds. At over $60,000, this price is significantly higher than any 560SL I've seen on offer in the US. But I've seen a few 300SL 5-speeds in Europe priced around this point. I'd suspect the ask is a bit steep considering its not the most desirable color, but the condition of this car is impressive.
-Paul