I'll get this out of the way right off the bat, this car has a salvage title. I'll get this out of the way as well, I don't care. For what the seller wants for the car, and what you could likely get him to come down to, you'd be getting enough car for the money that a salvage title shouldn't matter. The way I see it this is a car you buy and drive into the ground. It is not an investment, it is not a collectors item, it's a W202 Mercedes that happens to be an AMG car. Even if you paid what the seller is asking I think you'd be getting a fair deal. The car appears to be in great condition now and depending on what earned it a salvage title, this could be a real steal, especially with a little big of negotiating. Salvage title cars are really hard to sell these days, given that everyone has access to the internet, and has seen those commercials with the smug Fox. I agree that 9/10 it is a bad idea to buy a salvage title vehicle, but there are exceptions, and this might just be one of those.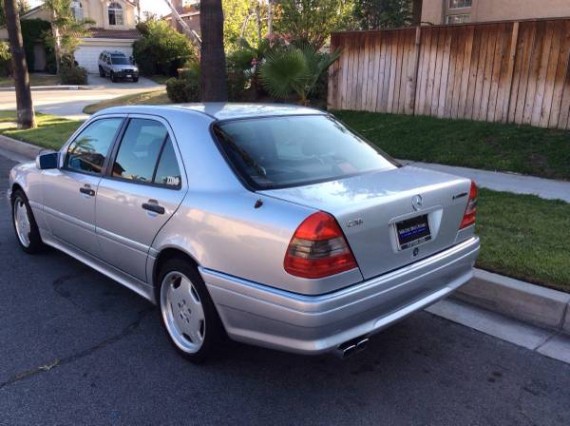 Year: 1995
Model: C36 AMG
Engine: 3.6 liter inline-6
Transmission: 5-speed automatic
Mileage: 86,152 mi
Price: $4,850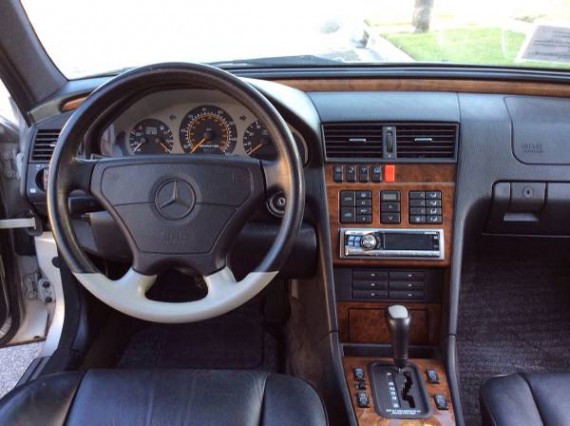 THIS VEHICLE RUNS GREAT, IT'S VERY REAL MODEL TO FIND, VERY VERY CLEAN INTERIOR, NO SEAT RIPS, NO OIL LEAKS, A NON SMOKER VEHICLE, ICE COLD AIR CONDITIONER, SMOGED, JUST CALL ON (909) 997 5099 TO INSPECT AND TEST DRIVE. ONLY SERIOUS!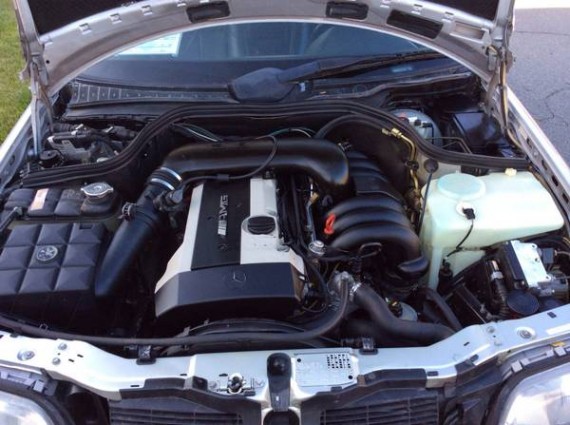 To say the description of the car leaves a lot to be desired would be putting it mildly. "It's very real model to find" and "Only serious" aren't exactly confidence inspiring phrases to come across when shopping for a car, but the listing is on Craigslist, and English isn't everyone's first language. It's a good idea to leave no stone unturned when car shopping and to ignore a decent looking vehicle, at a great price, even if it has a salvage title, I think that's foolish. The C36 was a great car, only 5,200 of them were produced during the 3 year model run. The hand built inline 6 is good for 276hp and 284 lb-ft of torque, though AMG admitted that HP could vary up to 287 since the motors were bespoke. This was the first performance model in the C-Class lineup and the first car directly developed with AMG under the umbrella of Mercedes. Salvage title or not, this is an interesting piece of Mercedes Benz history that you could enjoy for under $5k. Doesn't that pique your interest just a little bit?
-Andrew