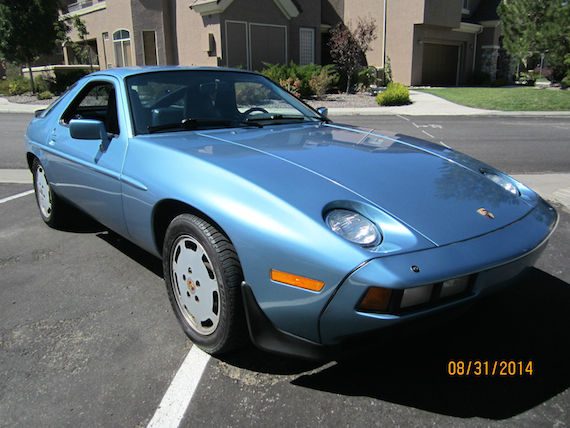 If the Porsche 928GTS we featured last week was a bit too rich for your blood but it's a V8 Porsche you still lust after, have faith. There are still a few options out there on the market. Case in point this tidy 1986 928S for sale in Nevada. This is one of the last pre-facelift 928s, as 1987 would see a more rounded rear end. Under the hood is the 5.0 liter lump, good for 316 horsepower, making this a bit of a straddling year in the 928 production run.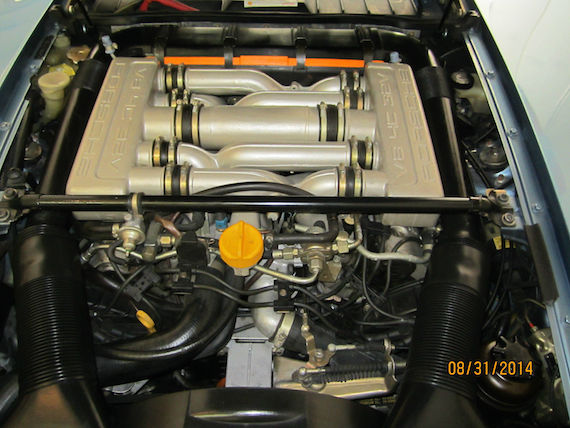 Year: 1986
Model: 928S
Engine: 5.0 liter V8
Transmission: 4-speed automatic
Mileage: 124,451 mi
Price: $12,500 Buy It Now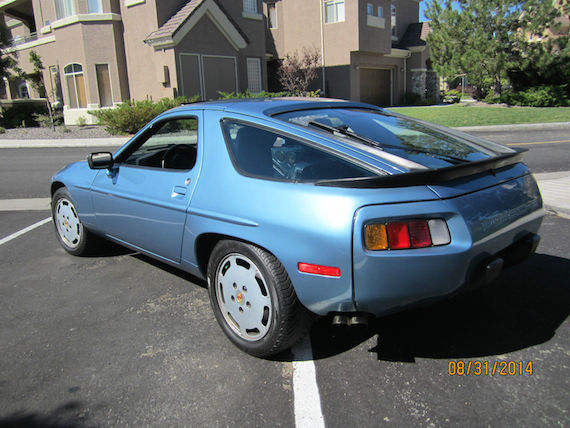 This Auction is for an Excellent Used 1986 928 S4. Locally owned I believe since new. Interior is Excellent, Exterior is Very nice! Engine Runs Strong and is very Original and Clean. A/C Blows Cold.

Tires are very good
Fresh Oil Change and Filters
SS Muffler Bypass (Have the Original Muffler)
All new Plugs, Wires, Rotors, Caps Etc last year About 1,000 Miles ago

The only issue I know of is the power door locks, they only work from passenger door and typical power hatch release hatch release motor works. Any questions please email me.

This Car is for sale locally and is subject to prior Sale. I reserve the right to cancel bids and end auction.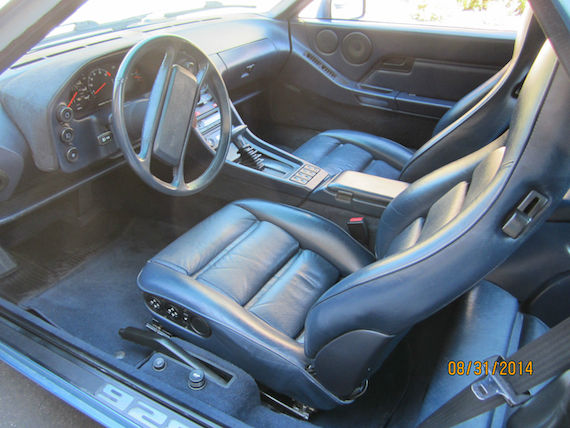 The seller states this is an S4, but this is one if those half year models before the S4 took over in the second half of 1986 as a 1987 model. Considering the mileage this car looks to be in very exceptional shape and the asking price is within reason. I was chatting online with Andy over at flüssig magazine yesterday and he alluded to the fact that the only thing more expensive than owning a boat is to keep a 928 on the road. I don't doubt it, as I know people who have owned these cars and they are not cheap to repair. This one has a glitch with the power door locks that needs sorting, but from the looks of the car, I tend to doubt this is one of those vehicles that was mistreated.
-Paul