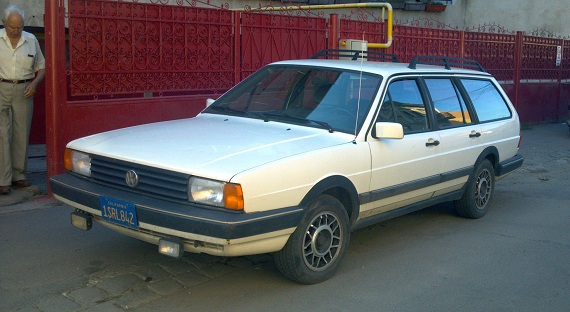 In yesterday's Audi project post, I wrote up two more-rare Audis with potential, though both would require some work and dedication to get to daily driver status. Today, I've got two more "project" cars – though, if anything, these two are considerably more rare these days than either of the two Audis. Both are all-wheel drive wagons from Volkswagen, but if you can quint and see a family resemblance, that's about all that links them together. The first is the B2 Audi-derived Quantum Syncro – essentially, an Audi 4000 quattro with Volkswagen hubs, wheels and brakes and a unique rear suspension under the Quantum body. The Passat W8 also shared Audi A4 all-wheel drive components but essentially was a completely different offering, from the 6-speed manual transmission this model sports to the unique W8 motor stuffed into the discreet Passat Variant package. While there were considerably more Quantum Syncros produced than W8 6-speeds, finding one today can be quite hard – many succumbed to poor residual value, rust and neglect; though not complicated cars, the were more expensive to work on than the standard 4-cylinder models. The W8 is at the verge of falling into the same fate, with the exception of original production numbers – with only a handful of W8 Variants imported originally, both of these cars are serious unicorns these days. Which is your style?
Year: 1987
Model: Quantum GL5 Syncro
Engine: 2.2 liter inline-5
Transmission: 5-speed manual
Mileage: 150,000 mi
Price: No Reserve Auction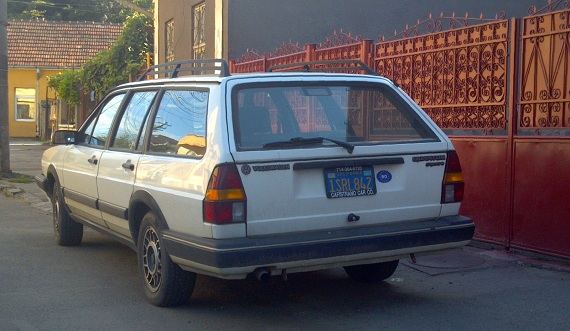 This car was built for USA and was sold and driven in CALIFORNIA.
I am the second owner.
Now the car is in Europe and I don't want to bring it back to USA.
Doesn't burn oil and it runs very well.
I drive it while I am in Europe up to 100 miles / hour.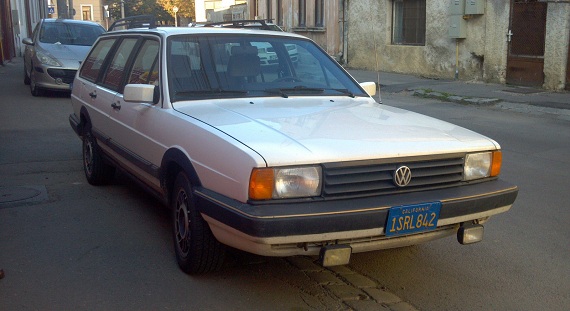 Admittedly, you'd have to be a pretty serious Quantum fan to want to import this car back to the United States. Current entry price is fairly low, but there's little detail provided as to the current state of the car. No maintenance is mentioned, nor rust – though the plates bravely still display California tags. I find it hard to believe someone was such a Quantum fan that they took the car across the pond with them considering the price of used cars in Europe. Despite this, and even appearing quite dirty in the photos, the condition appears to overall not bad. The Audi mechanicals are good for a half-million miles or more, so there isn't much issue there, and generally the B2s suffer rust deaths rather than mechanical failure. Re-importing the car shouldn't present many roadblocks other than the obvious logistics and cost – figuring even a conservative cost of $3,000, that immediately puts the cost at $5,600 if you win with no other bidders. That's a strong price to pay for a lot of unknowns, so I'd expect that no one will bite; a shame considering how rare it is to see one of these cars cruising down the road these days.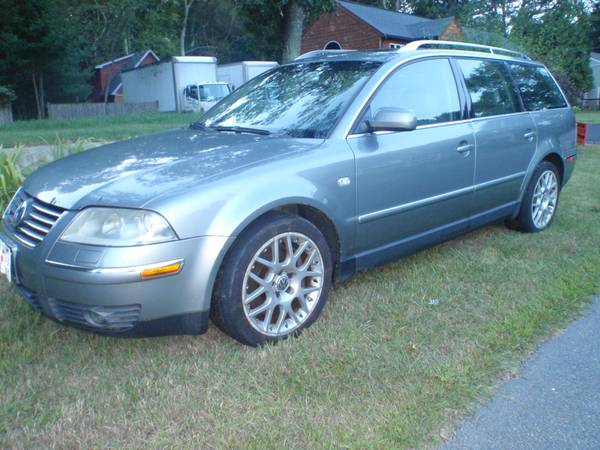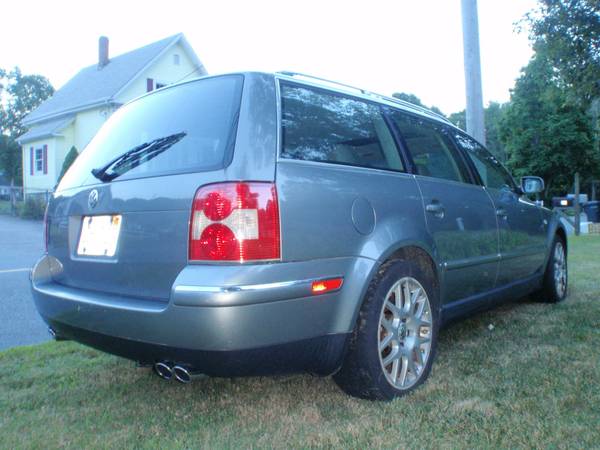 Year: 2003
Model: Passat W8 4Motion Variant
Engine: 4.0 liter W8
Transmission: 6-speed manual
Mileage: 140,000 mi
Price: $2,900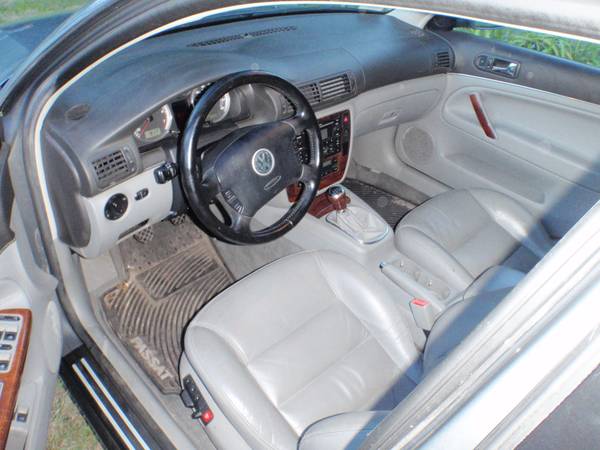 Awesome car, just no time or energy for this project right now!! 🙁

2003 Passat W8 sport w/ 6 speed manual transmission & 17″ 2pc BBS Madras wheels is up for grabs. Only ~100 W8 wagons in the US with this package!!
Loaded w/ 4 Motion, 271hp 4 liter 8 cylinder engine, heated leather seats, quad exhaust that gets ~22mpg.

Price reflects work needed!! Runs and drives but needs AC compressor and CEL just came on. Body is in good shape but has a few this and that's. Hood has some rust spots from winter driving. Great, fun capable car! Color is dark metallic grey, ~140k (bike rack not included!!!)

Priced to move! 1st reasonable offer with cash in hand drives it away!

Open to trades for Jeep Wrangler, or full size truck w/ extra cab,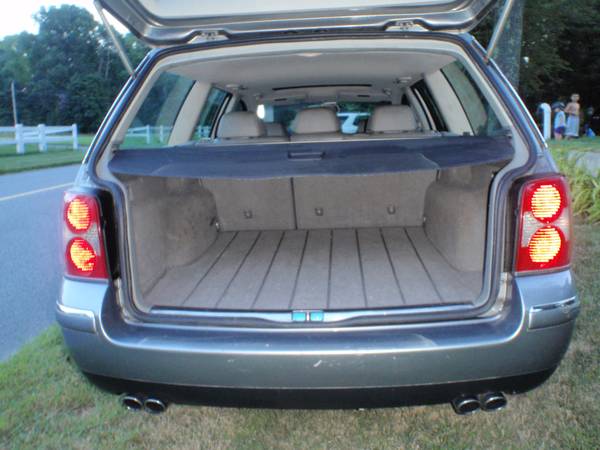 Speaking of rare, my research tells me that there were 10 Silverstone Grey/grey leather W8 Variant 6-speeds imported – actually, statistically the most common of all the 6-speed 5-doors. The car has clearly suffered a bit of neglect as my Passat is older with similar mileage but in much better condition. Repairing the A/C and an unknown quantity of what has triggered the CEL are worrying, as is the rusted hood. There were plenty of Silverstone Passats produced though, so sourcing body pieces shouldn't be too bad if you don't want to paint. There are other condition issues, though – for example, the rear wiper is extended on the opposite side and they're glitchy in my experience. The bones of this package are what's appealing – the 6-speed, BBS Madras-equipped wagons are highly sought by many, and I'm sure there will be someone to snap up this neat package at the low asking price.
Which is the winner? Well, in either case if you purchase you're a true enthusiast and many will question your sanity. But both are neat and unique packages in their own way. The W8 will cost you quite a bit to get up to snuff, but then the Quantum offers little solace in its location with many unknowns. I'd take the W8 and hope for the best, but plan for the worst with a TDi-swap budget in place. That would make a really neat all-wheel drive wagon that was really different from the norm!
-Carter