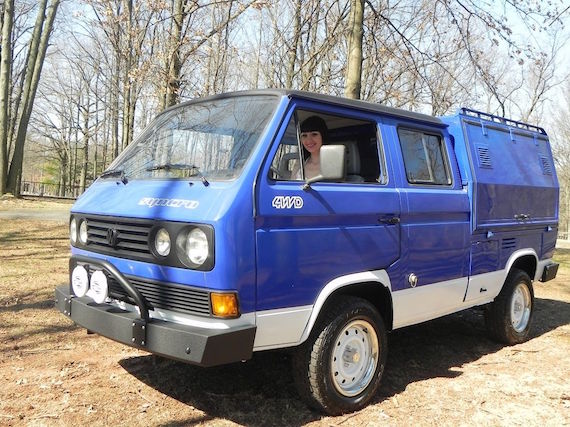 It's been a while since we've featured a crazy low-mile imported 4WD Volkswagen from whoever these folks in Avenel, NJ are that keep bringing these insane examples stateside. Whether it's Golf Countrys or DoKa Syncros, they have the least traveled and most original forbidden fruit. Today is no exception, with another blue DoKa Syncro with a completely enclosed metal bed cover. Big white steelies complement a the white lower half and contrast the all-business black roof and steel bumpers. It looks brand new because it almost is, with just 15k original miles on the clock (or rather, 24km). It's as good as they come and is bringing a lot of bidders to play, though still only in the teens as I write this.

Year: 1986
Model: T3 DoKa Syncro
Engine: 2.1 liter inline-4
Transmission: 5-speed manual
Mileage: 15,136 mi
Price: No-Reserve Auction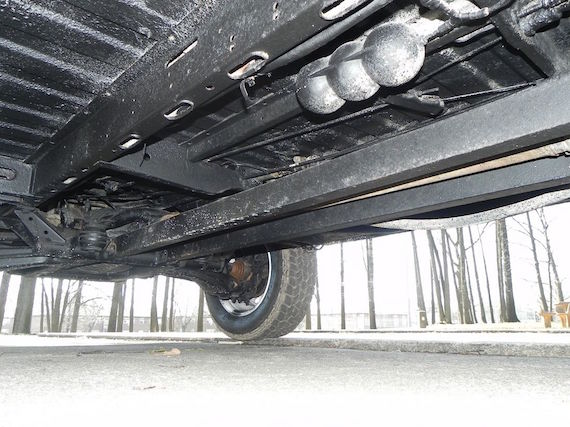 NO RESERVE

1986 Volkswagen Doka SYNCRO 4WD. If you are looking at it than you know what it is. Extremely low documented 24,360 km (That is only 15,136 miles). Front and Rear Axle Lockers. 2.1 Fuel Injection Engine. 5-Speed Manual with Low Range. This truck also comes with an Extremely rare 6-passenger Seating configuration.

Custom EXPEDITION VEHICLE Build: with Front and Rear Push Bumpers, Full SkidPlate Package, Brand-New 16″ Wheels and Tires, Bull Bar, Custom Hella Lights, South African Grille and Headlights Package, Custom Enclosed Utility Body that is extremely useful, Custom VW T4 Rear Seat, Tow Prep. Package, and a whole lot more…

Truck Runs, Drives, and Looks EXCELLENT. I belong to a local VW club and am very comfortable with these classic vehicles. The truck was imported about a year ago and gently enjoyed throughout the last year. Always garaged and properly maintained since day one, both in Europe and Stateside. Furthermore, this Doka has just been fully serviced and gone through with a fine-tooth comb to insure complete reliability and it is now ready for new adventures.

More High-Resolution Pictures can be seen here: http://s401.photobucket.com/user/avantspeed/library/1986%20Doka%20Syncro

Please note that this truck has had some additional equipment that was installed and/or removed by the original European owner and you may find some additional wiring and equipment mounting provisions throughout the truck, that may very well be used to install additional equipment of your choice.

This truck is pretty much as nice as they come. You will not be disappointed. Free and Clear Title in Hand as well as Spotless CARFAX and AutoCheck Reports, and all related USCBP/DOT/EPA/DMV importation paperwork. Please feel free to come and inspect this truck prior to bidding. This is NO RESERVE sale. Highest bid wins. HAPPY BIDDING!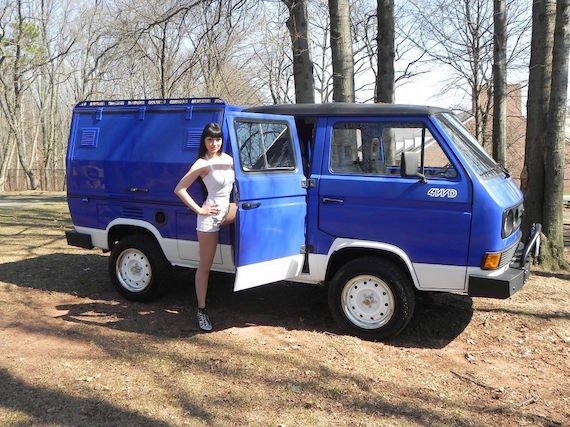 This is the first time they've showed off an imported all-wheel-drive, old-school human model in their ads. It doesn't make me want the car more, but it's both funny and scary. When rougher DoKa Syncros are going for $30k, our New Jersey and Transylvanian friends can probably get a lot, but the no reserve ads an exciting element. People will pay what they're comfortable with, and I'm confident whoever ends up with this DoKa is going to be a happy camper.
-NR