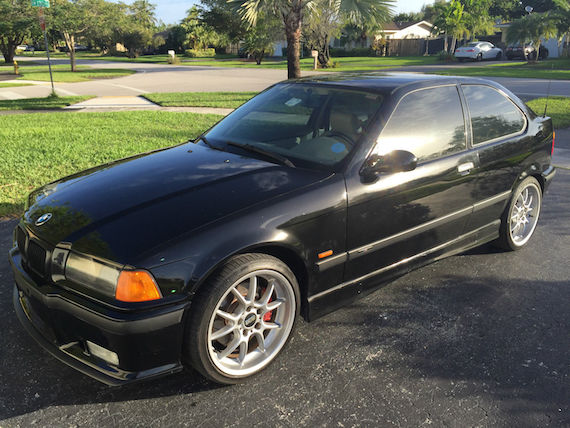 I never understood why, but hatchback seems to be a dirty word in the US. So many of my friends eschew these vehicles, whether in three or five door form. Curiously, SUVs are popular here in the Land of the Free. So it seems Americans might not be all that averse to practicality, just as long as it is jacked up and classified as something more butch than your average passenger car. BMW dabbled with the idea of a hatchback 3 series for a number of years across two generations, however, only the E36 318ti, or Compact as it was known as, was sold stateside. While there were a number of different options you could spec a 318ti with, you had one choice of engine, the 1.9 liter inline-4. Customers in other markets, however, had access to the 2.5 liter inline-6 in the form of the 323ti. Enthusiasts took note of this and we've seen a number of six-cylinder ti swaps appear over time. This example for sale in Miami has an S52 from a 1999 M3 under the bonnet. It looks to be a rather tidy swap, with its look enhanced by the BBS RK alloys.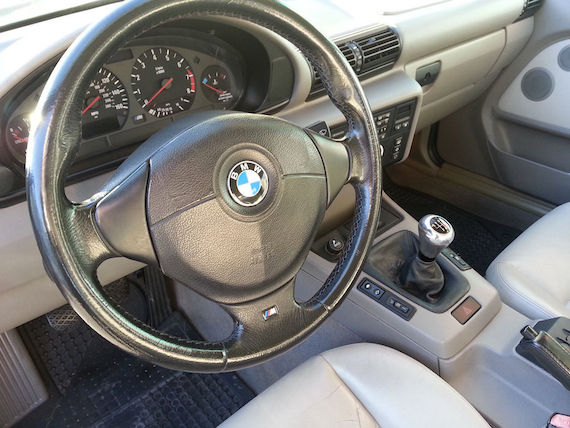 Year: 1997
Model: 318ti
Engine: 3.2 liter inline-6
Transmission: 5-speed manual
Mileage: 77,354 mi
Price: $10,900 Buy It Now
Selling my super fast 1997 318ti / S52 3.2L (1999) M3 swap.

Pls note this is not just another swap car,engine swap and all other upgrades were performed by MasterClass Automotive's Master Tech. The car is unique, looks awesome, is super fast and just drives awesome.

Below you will find a detailed list of all upgrades done to the car. Brand new tires!! The 18″ BBS RK II, et 38 rims are very rare and pretty much impossible to find in this very size and style. AC of course fully functional and ice cold and the car only has about 76k miles!!! Due to being a light weight it not only has sick torque but its also averaging very good mileage for an M3! All engine/gear oil changes done with Liqui Moly fluids every 5k miles.

I am selling it for a reduced price 11,500$ obo.

Serious inquires only and no joyrides pls.

Additional upgrades next to engine swap recently done:

New Water Pump

New Thermostat and Housing

New Engine Mounts

New Belts and Pulleys

New Valve Cover Gasket

New Oil Filter Housing Gasket

New Spark Plugs

New K/N Air Filter

New Clutch Kit

New Transmission Mounts

Transmission Service (Fluids)

Suspension

E36 M3 Front Struts (Complete)

E36 M3 Strut Brace (Upper)

E36 M3 Cross Brace (Lower)

Brakes

E36 M3 Front Calipers

E36 M3 Front Rotors

E36 M3 Front Pads

E36 Rear Rotors

E36 Rear Pads

Wheels

18″ BBS RK Wheels New 8-1/2 Front & Rear

4-Continental Extreme Cntact 23S/35/ZR18 Front and Back

Exterior

Front E36 M3 Bumper

Front Euro Lamps (New)

BMW E36 M3 Side-View Mirrors (Original)

BMW E36 M3 Side Skirts

BMW E36 M3 "M" Moldings (New)

BMW E36 M3 Euro Headlamps

Interior

BMW E36 M3 Steering Wheel

BMW E36 M3 Instrument Cluster

Original Radio w/ CD Changer

BMW E36 M3 Odor Sills

Leather Interior (Premium Package)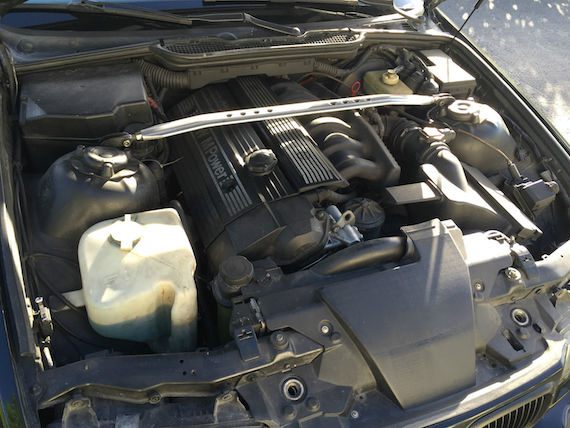 BMW themselves did create an M Compact, built to commemorate the 50th Anniversary of Auto Motor und Sport magazine. This was one of those "what might have been" moments. If it made it to production, the M Compact would have certainly been more expensive than its most obvious rival, the Volkswagen GTI VR6. However, for those who demanded the enhanced performance of rear-wheel drive, there would have been no substitute. The asking price here is quite stiff for an E36 Compact, but to recreate such a beast would certainly cost more. While it's not in perfect condition, it presents quite well and would not inhibit me from using this pocket rocket as intended.
-Paul