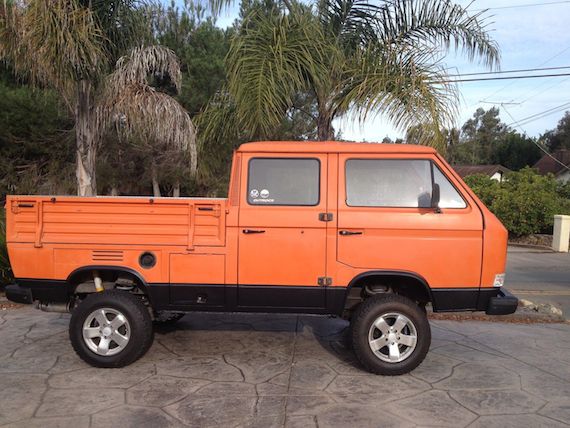 I wrote up a cool-but-quaint light blue Syncro Doka last week, and while they are very cool and unique cars, it wasn't quite the look I'd go for in a Vanagon Truck. Today's Doka wears the same Vanagon Carat Cafe wheels that I took issue with on the Baby Blue, but brings a badass orange-and-black paint scheme to liven things up. It also has the Bostig Ford Zetec shared with another Vanagon I wrote up recently, making it a tasty proposition indeed. The reserve is probably considerable, but bidding started pretty low, giving hope that this could be a great chance at a rare and awesome truck.
Click for more details: 1986 Volkswagen Vanagon DoKa Syncro on eBay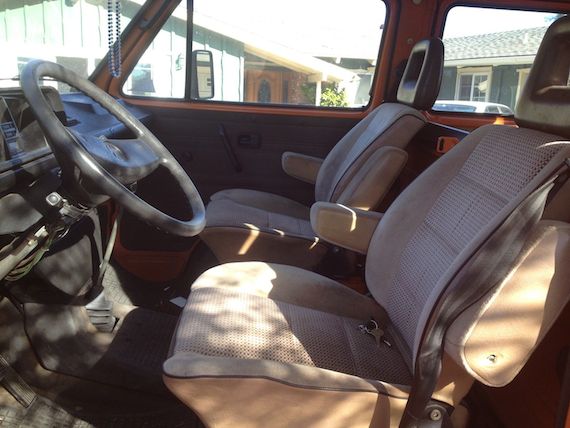 Year: 1986
Model: Transporter DoKa Syncro
Engine: 2.0 liter Zetec inline-4
Transmission: 4-speed manual
Mileage: 2,000 miles on engine
Price: Reserve auction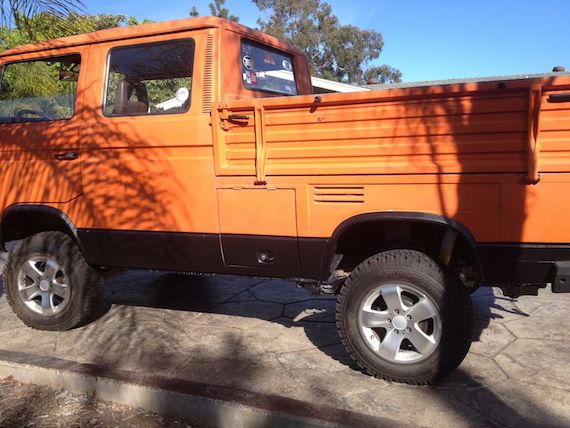 1986 Doka Syncro 2000 miles on Bostig conversion, Rebuilt transmission, van cafe Carrot wheels with new BFG A/T, Vanagon front seats with armrests, New stereo with iPod jack, just ordered and will install go Westy Lift kit and currently getting Rhino lining on lower section of body. Doka runs great and gets great gas milage. Much more power that the 2.1 Ltr. boxer motor. Currently registered in Colorado. Has tow hitch and this truck will tow motorcycles, jet skis, small boat or other VW's! Go Westy lift springs have been installed, Rhino lining. I have received several trade offers but I an not interested in a trade however I would consider trade for air cooled Porsche 911.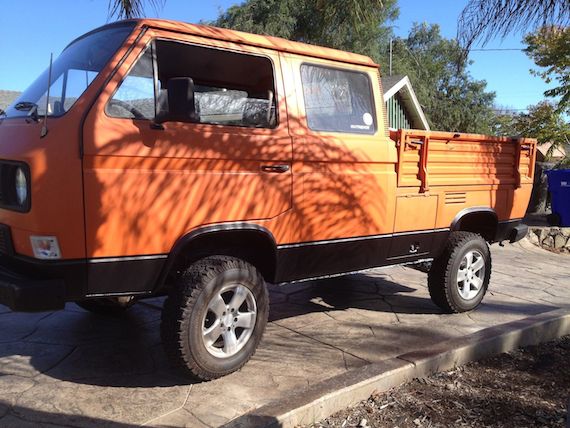 Anything under $25k would be a great price for this Doka. I like the color, the cloth interior, though ghetto in the back, is a little more modern than the old leather/vinyl in the Baby Blue Transporter. I'm seeing more of these Bostig conversions, which sound extremely pragmatic but are just not what I'm looking for in VW. The boxer sound is integral to the identity of the Vanagon/Transporter for me. But Dokas, and Syncros, and ESPECIALLY Doka Syncros are awesome, so this one is probably worth taking a stab at if you're in the market.
-NR