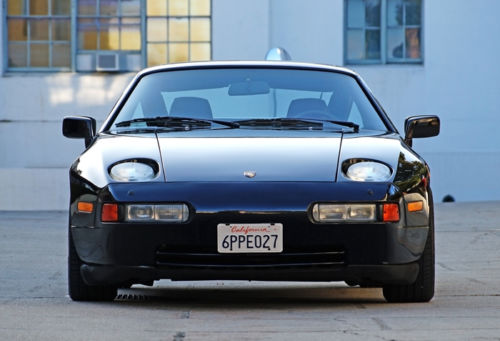 If you're looking for something that combines luxury and speed in one package, you don't have to look too hard today. Maserati is back in the game with two four-door models, Mercedes-Benz is cranking out AMG sedans at a good clip and even Porsche jumped into the segment with the Panamera. But before the Panamera, the Porsche 928 made a name for itself as the penultimate choice for those in need of fast, executive transport. Sure, it only had two doors, but it had plenty of space and loading practicality for a long distance weekend jaunt along with modern day levels of oomph from the V8 up front. This 928S4 for sale in California was originally purchased in New York and has been lovingly cared for over the 55,000 miles it has covered.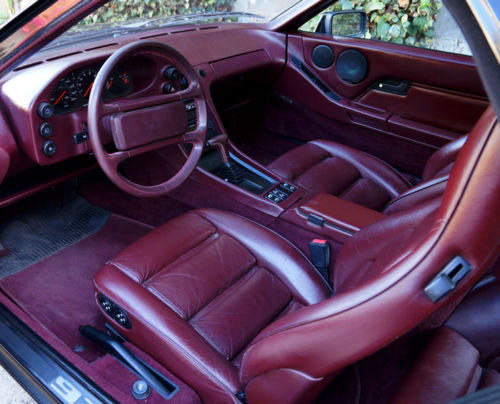 Year: 1988
Model: 928S4
Engine: 5.0 liter V8
Transmission: 4-speed automatic
Mileage: 55,880 mi
Price: Reserve auction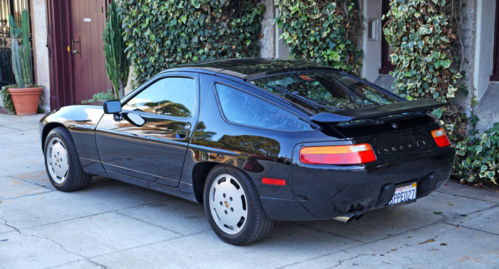 Offered for sale is a striking, 55k original mile, mechanically strong, 1988 Porsche 928 S4, finished is its factory correct and menacing Black over Burgundy leather. Ordered new by its original owner in New York, he would own the car for more than a decade, always keeping it garaged and maintained with sparing use (it had only accumulated 37k miles in 11 years or service). The car made its way out to the West Coast in 2002 and has been here since, always used as cherished a weekend driver. Consequently, the 55k miles showing on the odometer are correct and documentable via Carfax and the car's stamped service booklet, which is included.

When the 928 first hit the showroom floor, it was absolutely the car to have. As Porsche's first seriously expensive GT car, the 928 drew the ire of Porsche enthusiasts worldwide upon its announcement. But as soon as they realized it wasn't built to replace the beloved 911 (just to compliment it in an enthusiast's garage), opinions changed. A big V8 Autobahn bomber, the 928 was far more civilized than the 911, boasting big comfortable seats, power everything, usually an automatic transmission and all the Star Wars/Reagan era futuristic design elements that a successful 1980's man could ask for. From Cannes to Beverly Hills, if you were somebody you would have walked into a dealership and bought a 928 S4 new. Whether taking a vacation trip from Milan to Monaco or going from Los Angeles to San Francisco on business, the 928 was (and arguably still is), the car of choice, providing a wonderful drive quality without frustrating your wife. It's a true GT cruiser; extremely comfortable with a V8 that has great torque, making smooth, enjoyable driving effortless. Furthermore, in following with Porsche's legendary legacy, the handling is great and the looks are timeless.

The Black finish is in excellent condition, deep, lustrous and marred only by the most negligible of imperfections, none of which are significant enough to register in the pictures. The car's body is entirely straight, free of any evidence of body work, and all of the panel fits and gaps are consistent and factory correct. The glass and rubber is excellent original shape, as are the original alloy wheels, wrapped in tires with plenty of remaining tread. The car's interior is equally as clean, the burgundy leather seats and carpets showing only minimal wear. The power sunroof, power seats, power windows, power rear hatch locking device and all of the other electronics work exactly as they should, and the car has a more modern, Blaupunkt Montreal CD player. Aside from the sound system, everything on the car is stock – it hasn't been modified in any way.

The car is also strong mechanically, feeling like a tight, well-maintained, 55k mile example should. Despite its relatively low miles, the car was always regularly driven and serviced and always garaged and professionally detailed. It starts effortlessly, producing a low rumble to announce its 316hp 5.0L V8. It's smooth through all of the gears, pulling with incredible force when asked. With its quiet cabin and even drive quality, it's very easy to look down at your gauges on the freeway and realize you're doing 95mph when you assumed you were only a hair over 70. Despite the fact it's a front engine V8, it's still a Porsche and it performs with poise in the canyons as well as on the freeway.

This is an excellent opportunity at one of the cleanest 928 S4s on the market. With vintage Porsches appreciating faster than any other marque (save for Ferrari), the outlandish numbers that 356s and 911s have been realizing have made the 928 a legitimate and unique collector's car. Tasteful colors, impeccable condition, low miles, 5.0L engine, etc. etc…if you've been looking for one at a fair and market appropriate price, it would be hard to find a better example.

We want this car to go to great home and would be happy to further discuss it and answer any questions, so please feel free to email us or call us at 805-202-4557. You can also visit us online at GoodmanReed.

Goodman Reed Motorcars

We've always had an appreciation for classic European cars and over the years have created an eclectic personal collection. We only buy cars that we'd personally be interested in owning and generally only sell them to make room for other acquisitions. That time has come for this Porsche (if the price is right, of course – this isn't a fire sale). We try to give accurate descriptions of the cars we're selling, but we're enthusiasts, not experts, and we encourage and are happy to help facilitate personal or professional inspections. But please do so before bidding, as the alternative harms our ability to make sales to other interested parties who have done their proper due diligence before bidding.

For U.S. buyers a 10% non-refundable deposit is required within 3 days of the auction's end, the balance to be paid within 7 days of the auction's end. Foreign buyers must pay in full within 7 business days of the auction's end. Buyer is responsible for shipping, however we'd be more that happy to help with recommendations and arrangements. The car is listed locally and we reserve the right to end the auction at any time should it sell prior to auction's end. Thanks for your interest.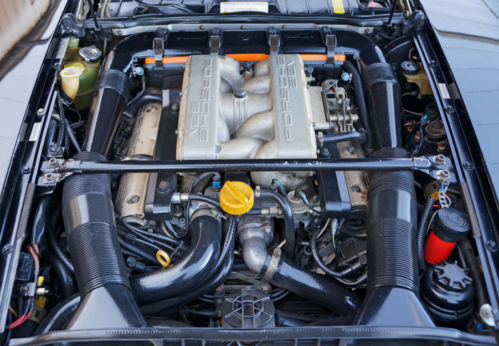 If you want a good 928, it seems the days of the affordable grand touring Porsche are coming to a close. Even the air-cooled purists are giving these sports cars a second look, including Magnus Walker. Currently, a good 928S4 can fetch in the $20,000 to $30,000 range, with the very best stretching above the $30,000 mark. Given the provenance of this one, I'd suspect it will settle somewhere in the mid to high $20k territory.
-Paul