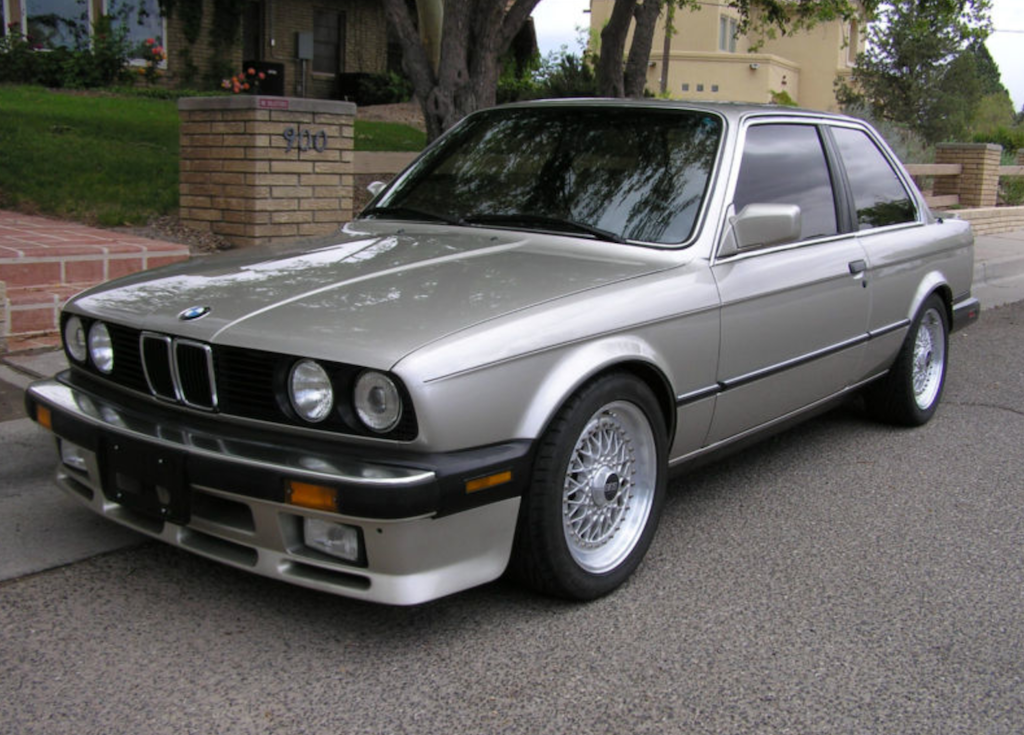 No matter what make or model it might be, few of us will ever forget the good (and bad) times we had with our first car, from that first trip to the movies or the break down that kept you out past curfew. Unlike some of my peers, I didn't get a car right away at age 16, but, as they say, good things come to those who wait. My first car was a 1988 BMW 325is. I still can hear that exhaust note in the back of my mind as I rowed through the gears. Other things about it, such as the antenna that wouldn't go all the way down and the windshield washers that would occasionally come on without notice and drain the bottle were a minor nuisance for what was quite possibly my favorite of all of my cars. The E30 was one of BMW's all-time greats, a car that, to this day, is still highly usable and enjoyable.
This 1987 325is represents the first year of this model. This example for sale in Arizona has some tasteful modifications and was owned by the same family for a long time.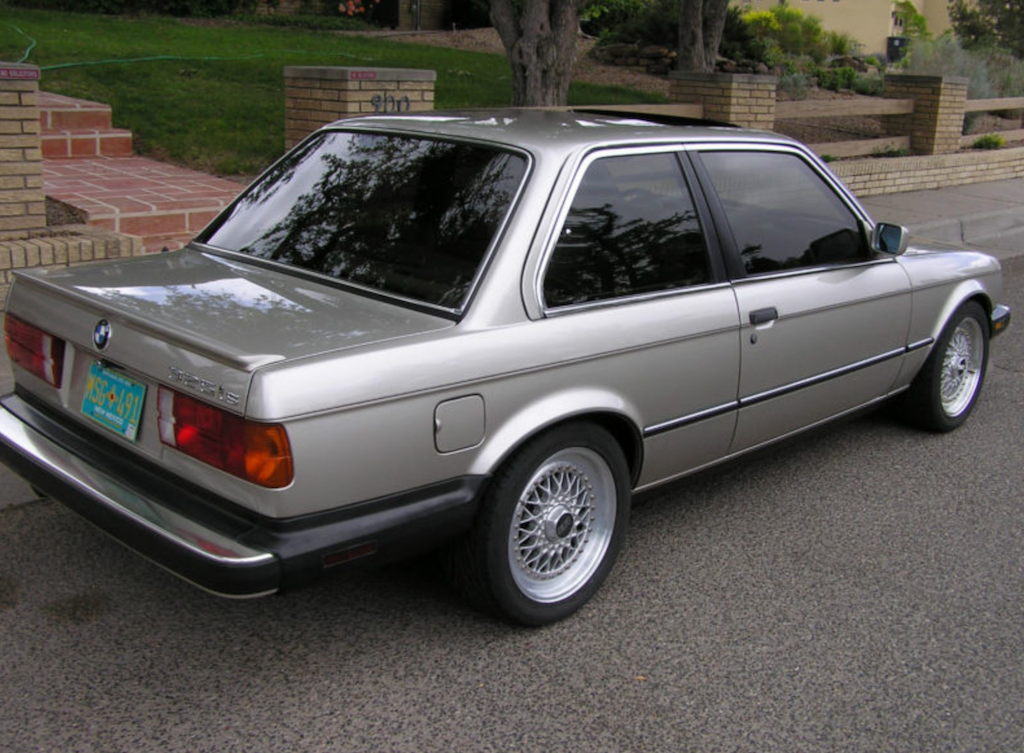 Year: 1987
Model: 325is
Engine: 2.5 liter inline six
Transmission: 5-speed manual
Mileage: 99,136 mi
Price: No reserve auction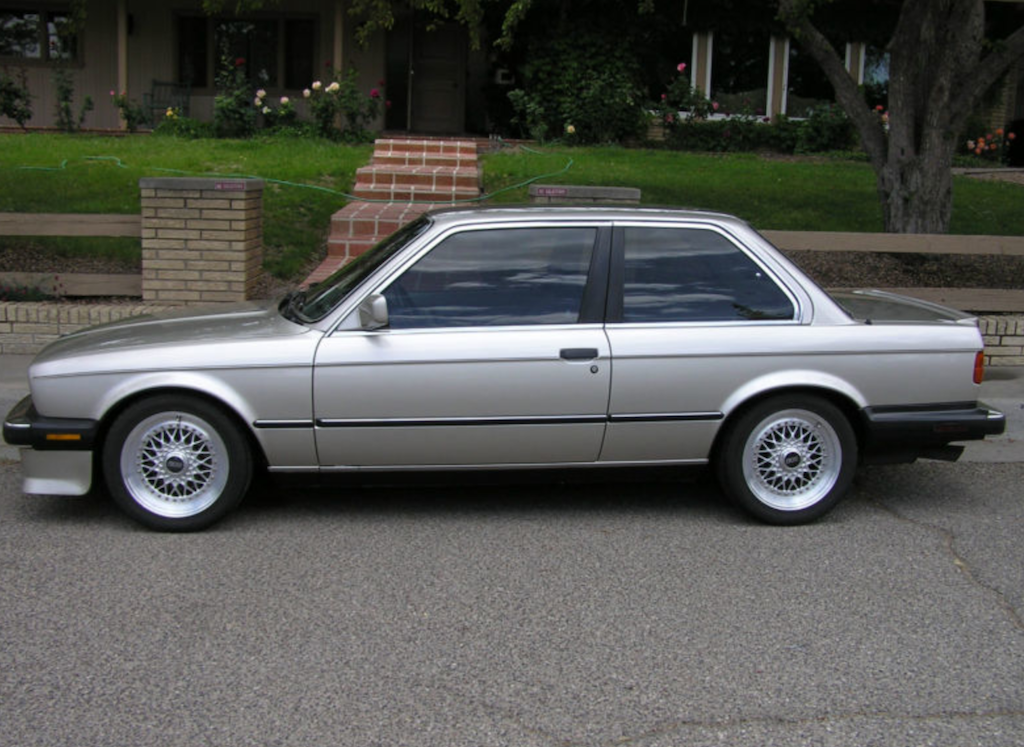 1987 BMW 325is.This car has 99,136 original miles. Recently aquired from the original father/son owners. It has all records from new starting with the purchase agreement and ending with the timing belt, water pump, PS resevoir, fluids change I had done last week. This car has some nice handling upgrades as follows:

Bilstein high pressure racing shocks

Eibach progressive rate racing springs (these lower the car)

High pressure sport clutch and bearing

Cross drilled,ventillated brake rotors

Stainless braided brake lines (DOT)

Racing Dynamicsfront and rear tubular alloy TIG welded shock tower cross braces

Larger front and rear sway bars (Racing Dynamics or Eibach)

polyurathane bushings

Upgraded high intensity headlights with relay for high beam use with lower driving lights

Dinan performance ECU

BBS RS 3 piece racing wheels,these wheels are real BBS wheels.

Also, Limited slip differential, short ratio gearbox, M-sport steering wheel. The front air dam is functional with cooling the brakes and oil cooler. I do not think this was available for long. All original manuals are with the car incuding a shop repair book and original sales brochure and literature. The suspension upgrades make this car handles like a true sports car. Nothing on the suspension touches or rubs any other part of the car at any time.

This car has always been garaged and pampered. The paint is all original and in excellent shape. No paint work any where,ever. The lower spoiler shows a little normal road wear and the front end of the car has very light wear down low. All metal trim work is bright and perfect. All rubber moldings are in great shape too. All glass is excellent with the windshield having been replaced. The windows have a light bronze tint. There is a dash cover and there are NO dash cracks. A car cover is included. Driver side driving/fog light has a crack.

The front drivers seat is showing some aging.Not too bad though. Redying would help. The carpet is nice but drivers floor mat is also showing wear. The back seat is nice as is the rest of the interior. All gauges and waring lights work. The original upgraded sound system sounds fine, the volume knob has to be wiggled at times to get all speakers working. All maintainence is up to date and the car is in need of no repairs. Everything works as it should. The tires have around 5k miles on them. Bid/buy with confidence. This is a very nice 325is.

I do not end auctions early and start with what I feel is a reasonable opening price. Serious inquiries can call (505) 228-5572 to have any questions or concerns answered. Thanks, Ron.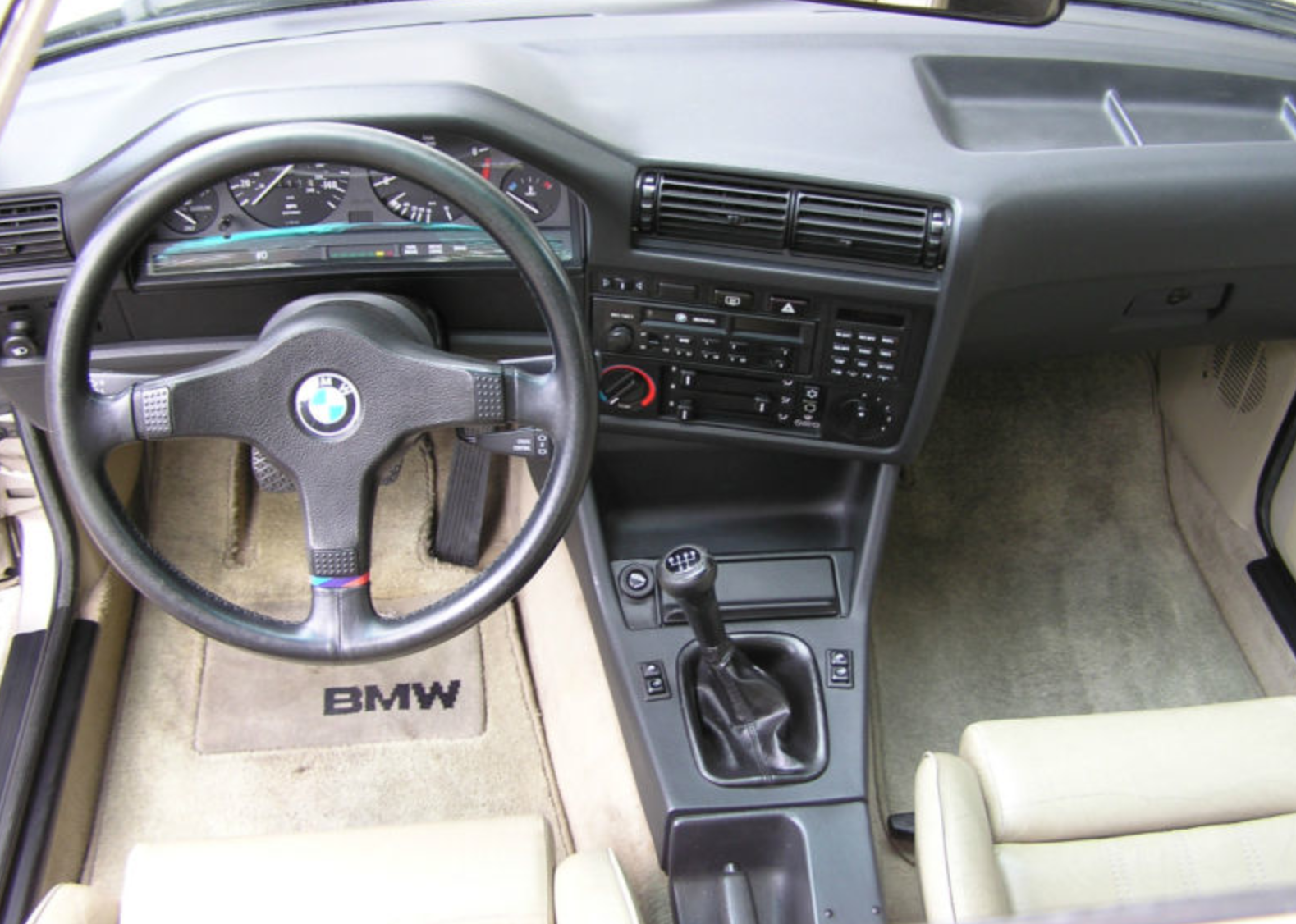 I tend to think the E30 M3 has had the halo effect on the entire range of E30 3 series coupes, sedans, cabriolets and Tourings. If it's the right car, a non-M3 E30 will bring strong money these days. We saw a 1989 325i sell for over $11,000 back in February. That car had similar mileage as this 325is. I'd suspect this car will edge close to $10,000 given the current bidding, which is almost what I paid for my 325is in 1998. In a world that is becoming ever complex, there is something comforting about going back to good, honest engineering and the simple formula of a powerful engine in a small package. You just can't beat it.
-Paul