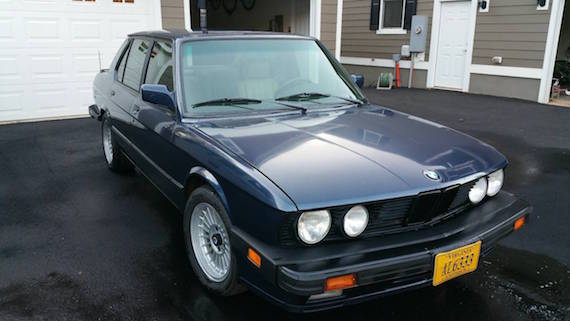 Some time last year I pulled into the parking lot of my university's gym and spotted a student getting out of an E28 535iS. I walked over to compliment him on his ride. It had been ages since I had seen one on the road, and I had forgotten how neat they look. While his was saddled by an automatic transmission and a little rough around the edges, with the paint giving out all over the body, it still managed to look special. Because the iS is not really much more than a 535i with a fancy body kit and sport suspension, these cars haven't yet begun to command the very high prices of the equivalent era M5, keeping them relatively affordable. I still haven't yet entered full-on fanboy mode, but this video on Petrolicious, in which a young woman discusses her love for her E28 while driving it through sun-baked Californian streets, nearly sent me over the edge.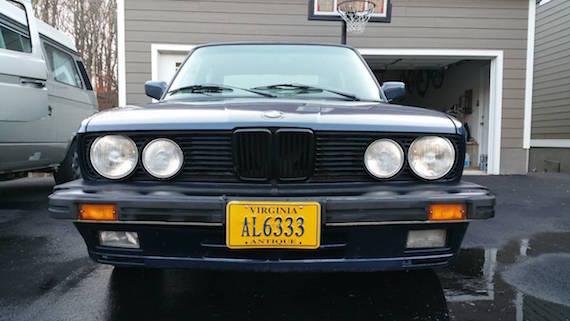 Year: 1987
Model: 535iS
Engine: 3.4 liter inline-6
Transmission: 5-speed manual
Mileage: 143,000 mi
Price: $7,800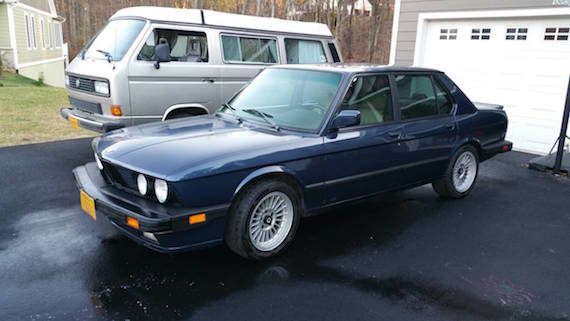 BMW E28 5 series sport sedan in Royal Blue. Very solid car that looks great and is a blast to drive.
– 5 speed manual transmission
– Body has no significant rust, only the drivers door has rust on the bottom (see picture)
– Only 143K miles and these cars will easily run to 300K
– 3.5L inline 6 cylinder
– Alpina staggered wheels with less than 3k on the tires
– Euro headlight conversion
– Tinted windows
– Shadowline trim
– UUC short shifter and shift knob
– Reupholstered front sport seats
– New floor mats

Enthusiast owned car that needs nothing!

Not interested in trades and no I don't need any help selling it.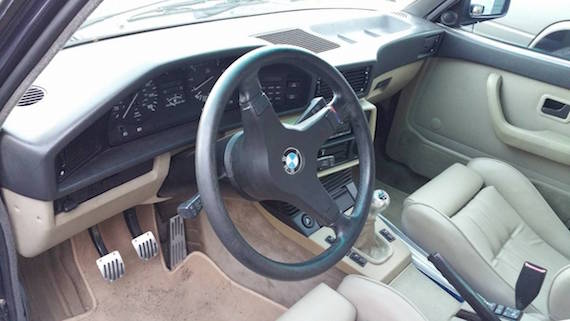 This particular example looks great in royal blue metallic over a pearl beige leather interior. The uncommon blue paint shows well, with the exception of the unsightly rust bubbles on the driver's door, and the interior looks relatively tidy. The staggered Alpina rims are lovely (though I think BMWs own "style 32" rims achieve much of the same look for less money) while the blacked out kidneys and bumper trim are neat touches, even if they may not be appreciated by purists.
The M30B34 engine in this car – which is badged as a 3.5 but actually displaces 3.4 liters in reality – has a reputation for longevity, and with 143k miles should have plenty of life left ahead, provided it has been properly maintained (the seller describes himself as an enthusiast, so hopefully this is the case). The nearly $8k asking price is very steep, especially given the rust. I suspect that's why this car has sat unsold on Craigslist for a few weeks.
– Craig