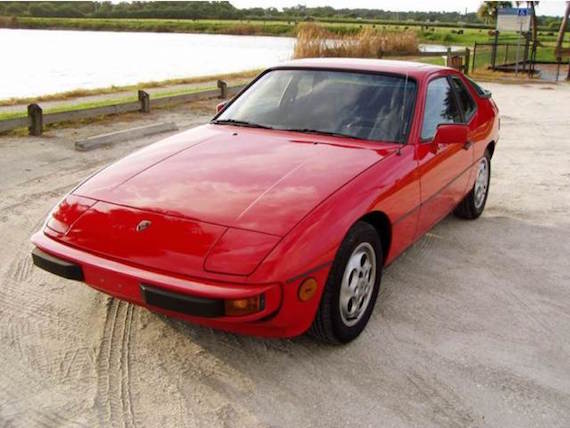 Disclaimer: I have a thing for entry level cars. Especially German ones. But labeling the Porsche 924S as entry level is selling this car short. Sure, it could be considered the lesser Porsche for a period of the company's history, but this car served as the basis for some of the greats, like the 924 Carrera GT, 944 Turbo and the final evolution of the four-cylinder transaxle Porsche, the 968. Given their affordability brings with it a problem, namely owners who neglect these vehicles. This 1987 924S for sale in Florida is not one of those neglected examples, rather a stunning piece finished in Guards Red with the proper 5-speed manual gearbox.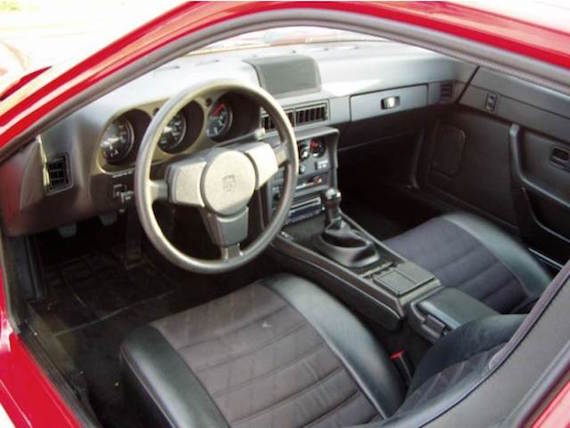 Year: 1987
Model: 924S
Engine: 2.5 liter inline-4
Transmission: 5-speed manual
Mileage: 55,000 mi
Price: $9,850
RARE 1 OWNER 924S WITH SUPER LOW MILES. UNBELIEVABLE CONDITION. RUST FREE. VERY DEEP MICHELIN TIRES ON ALMOST FLAWLESS ALLOY RIMS. THE RIGHT FRONT HEADLIGHT COVER HAS BEEN REFINISHED AS WELL AS THE DRIVER'S SIDE REAR QUARTER. THE REMAINDER OF THE CAR APPEARS TO BE, AND GAUGES TO FACTORY ORIGINAL PAINT SPECS. THAT LITTLE BIT OF PAINTWORK IS VERY WELL DONE AND A GOOD MATCH TO THE ORIGINAL. THERE ARE A COUPLE OF CHIPS WHICH HAVE BEEN BRUSH TOUCHED IN THE FRONT HOOD AREA. CLUTCH IS GOOD. CAR RUNS AND DRIVES VERY WELL INDEED. AC IS COLD. POWER WINDOWS, LOCKS, ETC. ALL WORK PROPERLY. ALL BOOKS, KEYS, AND SERVICE RECORDS. IT IS GETTING INCREASINGLY HARDER TO FIND ANY NICE OLDER PORSCHE FOR UNDER $10,000. TRADES WELCOME. CALL LARRY – 941-350-7993. ***SHOWROOM HOURS BY APPOINTMENT.***
This is another one of those cars that makes me wish I had a second parking space. If I did, I'd be quite tempted to snap this red beauty up. While 911s, 928s and even some 944s and 968s continue to rise in value, the 924 has still retained its status as the affordable Porsche, something that makes it quite endearing to me. If this car indeed has full service records and a PPI confirms the seller's claims, file this Porsche under cheap thrills. While some might not get too excited about a 924, this car represents the model in its ultimate form, that of a sports coupe with excellent balance and an inline-4 that might not be a barn burner but would provide plenty of smiles per mile. In an era of technological overload, this is the kind of car that will remind you what simple motoring pleasures are all about.
-Paul