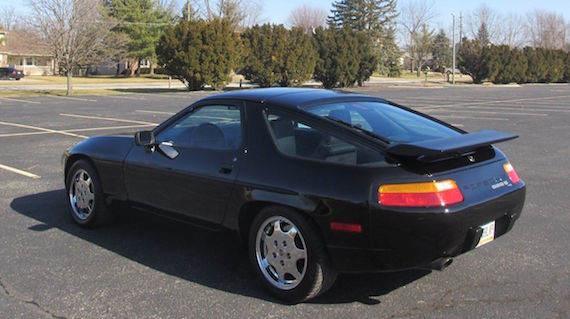 We all know that not many pristine Porsche 928's exist in today's world, which really is a shame. As a victim of a reputation for being high maintenance, many 928's have fallen into the hands of careless owners who often neglect big ticket maintenance items. The few pristine that do remain attract significantly higher values in the marketplace than their neglected counterparts, and for good reason. There's a saying in the 928 world "it's $10K away from being a $5K car." Nobody wants to be the guy with the $5K car that cost him $10K, and the way to avoid that problem with a 928 is to invest in a good one from the beginning.
This car appears to be a very well maintained 1987 928 S4 fitted with the very desirable 5-speed manual transmission. Owned by a well-known enthusiast in the 928 world, this car is about as clean as they come. Additionally, it sports the highly desirable black-on-black color combo and has less than 40,000 miles. Combining the condition, manual transmission, color combo, low mileage, and the well-known ownership history equates to a very desirable 928 that should fetch a significant premium over examples lacking any of these variables.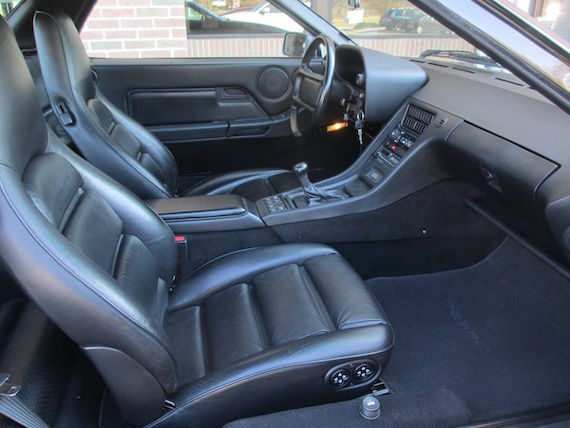 Year: 1993
Model: 928 GTS
Engine: 5.0 liter V8
Transmission: 5-speed manual
Mileage: 39,865 mi
Price: Reserve auction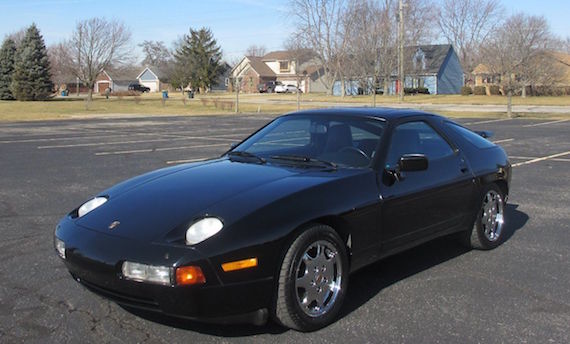 1987 Porsche 928 S4, only 39,865 miles, 5 speed manual transmission, black exterior with black leather interior, fully loaded with all options. 100% original and in as new condition. All original equipment including all tools, spare tire, spare tire compressor, cargo cover, cargo net, books, both original keys, both belly pans, extra belts, gloves, etc. Brand new tires. This 928 needs absolutely no excuses whatsoever. You could spend the next 10 years looking for this cars equivalent and still come up short. This is as good as it gets. These cars are appreciating in value extremely fast and the opportunity to find examples such as this are almost obsolete. Feel free to contact me personally at 317-506-3022. Todd Johnson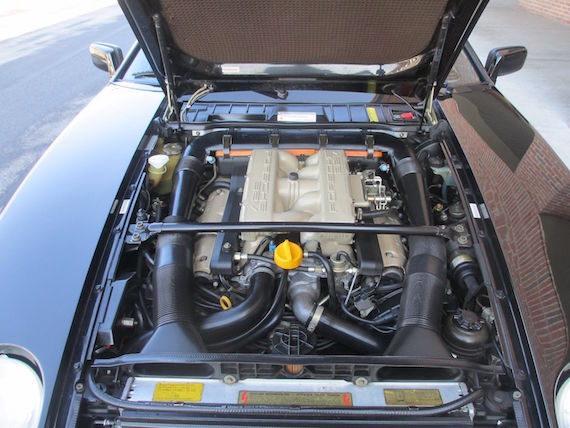 Notice that I left "all original" out of the above-mentioned list. You will notice that this car is sitting on a set of chromed Design 90 (D90) wheels. These wheels were original to 1990 and 1991 928 GT's, but an S4 of this vintage originally came with 16″ "flat disk" wheels. No worries, as I'm sure plenty of people would be willing to swap out their set of flat disks for these D90's. The only thing I'm not too keen on is the chrome, but to each their own. Other than that, the car appears to be totally original.
As I said, the condition is top notch. The only things that I would address are the yellowed intake and cam covers, and….that's pretty much it honestly. Bidding has already exceeded $26K with 5 days left to go in the auction. If the seller is patient, I think that somewhere in the vicinity of $40K could be achieved for this car. We shall wait and see.
-Andy (Cap'n Clean)