For all intents and purposes, 1969 marked the end of the 912 as Porsche's entry-level automobile. With the introduction of the 911T, the 912 didn't really make much sense anymore and Porsche was soon to debut the 914 as a new model that was not only entry-level in itself, but also quite different. Sure, the 912 would be back as a one year filler in 1976, complete with impact bumpers, but really it was with those earlier examples that it would make its name. It even served as a German police car. Part of the 912's appeal was that it appeared so similar to its bigger brother the 911. In fact, the differences between the two came down almost entirely to the 912's use of a four-cylinder engine rather than the 911's flat-six. From the outside a quick glance would reveal little difference between the two and the 912 was even reputed to showcase better handling given its better weight distribution. Over the years many have disappeared through use but now and again we come across very nice examples, like this Polo Red 1969 Porsche 912 Targa located in California.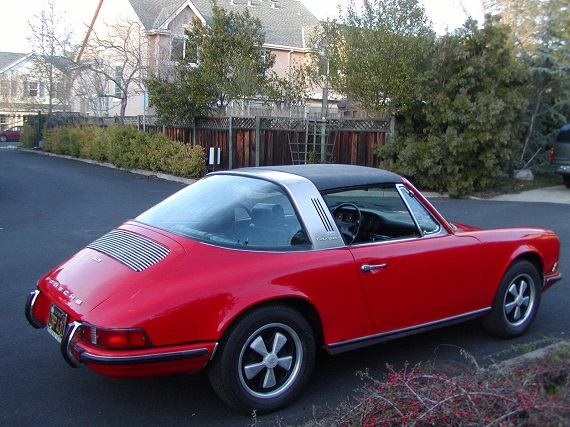 Year: 1969
Model: 912 Targa
Engine: 1.6 liter flat-4
Transmission: 5-speed manual
Mileage: 68,271 mi
Price: Reserve Auction (reserve met)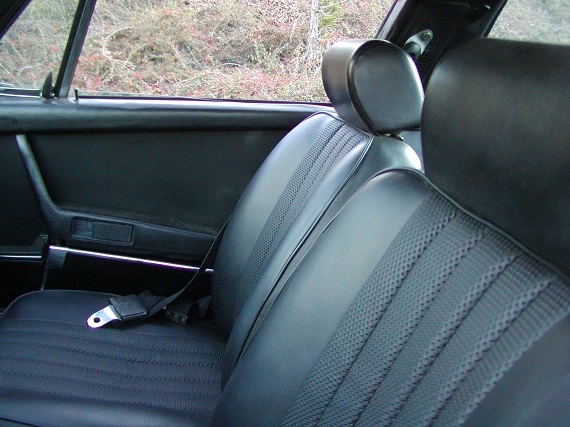 You are viewing one of the 801 Targas built in 1969 as a 912. I have owned this great Porsche for over 6 years and for most of its life before me, its history was controlled by a helicopter pilot, who's care and maintenance went far beyond routine. I have all the service records, that not only document the original 68 K miles, but also show how the intense maintenance, went, far beyond what is required for any vehicle driven on land, and not flown. Although it may not have been necessary, at 51 K miles, the engine was completely rebuilt, using all genuine Porsche parts. The engine tin and all components, still have their original paint. I don't think you'll ever find a 912 with a service history, to match this one. Have a look at the photo of the push rod tubes, that still look new, after many years and 17 K miles. The original Solex carburetors, have just been professionally rebuilt, and run better than any of those Weber conversions. My criteria in looking for a long wheelbase 912, was to find one without the typical cracked dash, and I ended up with something, so much more. The interior upholstery, and carpeting is original, and in exceptional condition. I have the original radio, and it goes with the car. For you European buyers. this was a high optioned car, that is also factory equipped with a gas heater, that is neatly tucked in the smugglers box. The original switch is mounted on the dash, just below the speedometer. I also have the front plate and bracket, and these plates can stay with the car and be registered and titled in California, with your home state address on both documents, which I can do for you, at the local DMV. If you're looking for a great investment, to have a lot of fun with, while it appreciates, than you can't do better than this. I've set the reserve at a reasonable number, so an educated buyer, can own this great example, without breaking the bank. I can arrange worldwide shipping to your door. Thanks for looking, and good luck bidding.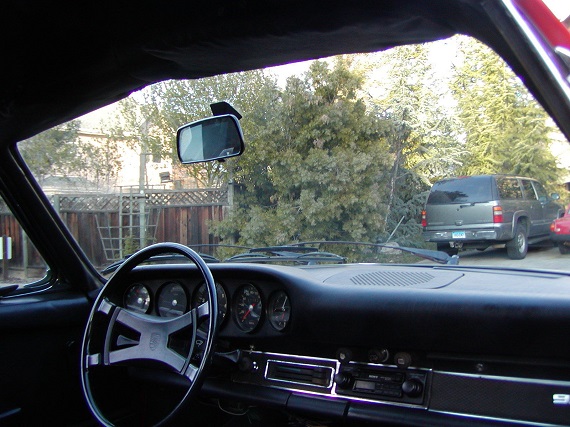 As the 912 goes this one looks really nice and it sounds as if it has had quite a bit of work done over the years to keep it looking and running sharp. With bidding up to $42,700 it's also going for pretty good money. I've seen examples of the 912 priced higher than this, but few have resulted in sales and most of those have been at auction houses rather than on eBay. So there's a little bit of rarity in that regard as well. Either way, I do think this sits as one of the better examples I've come across and it shows that the 912 still garners a good deal of interest.
-Rob