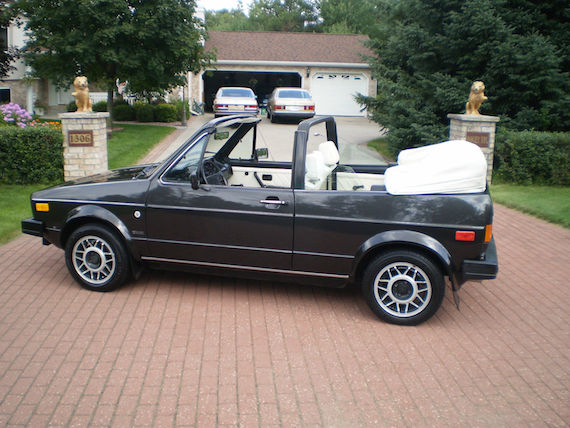 My love for the Mk1 Volkswagen body styles is well-documented, and it extends even to the little-sister Cabrio. Today's has covered a shockingly-low 28k miles, mostly as an RV attendant. Top to wheels, it's a gorgeous example of 80s Volkswagens. We've all had the convertible argument, and while many still frown upon them, the extra fun can't be denied. My hierarchy may start with the GTI closely followed by the Caddy, but if a Cabriolet were going to be in the collection, a low-mileage Wolfsburg is about as good as you can get.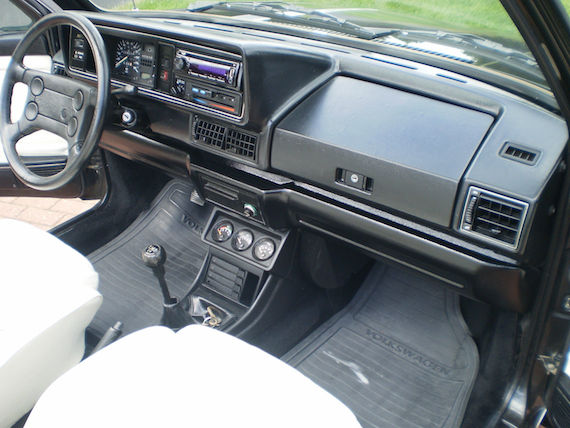 Year: 1987
Model: Cabriolet Wolfsburg Edition
Engine: 1.8 liter inline-4
Transmission: 5-speed manual
Mileage: 28,334 mi
Price: $9,995 Buy It Now
Cant buy me love……. Yes this 1987 VW Cabriolet was famous in the movie with Patrick Dempsey it truly put a following on this car. This 1987 VW was originally sold New in Rapids City South Dakota and has been there ever since. She is 100 % rust free and all original paint. The Graphite metallic is very shiny and has only minor road rash on the front grill from the owners pulling it behind their motor home. This car was always in a Motor home family and only used for their commutes. I purchased the car from a woman who has had it for 3 years and it stayed in her showroom of her business and she never had the time to drive it. So she decided to let her baby go and now someone will get an amazing car. This is a Wolfsburg Limited Edition car. The white leather interior is in excellent condition with the seats being very soft and supple only your usual wear on the drivers seat but nothing major. The carpets are black and in excellent condition. The dashboard is pristine as is the shifter. The car has a new Kenwood CD player and I also have the original AM/FM Cassette player as well. The car also has AC which was a option. Its still the original R12 and is ice cold. This is very rare to see. Also the car has cruise control as a option and it works perfect.

The engine starts right up and idles perfect. It's dry and has no leaks. I drove this car from South Dakota to Wisconsin and it was an amazing drive back. The car handles like it did when new. The suspension is very tight and makes no noises. The car has great power and it shifts through all 5 speeds perfectly. The clutch was replaced a few years ago due to age so its like new. The tires are are all in excellent condition and a new within this year. The brakes also are in excellent condition with plenty of life left. I left the front tow bar on the car to show everyone it was used to pull behind a motor home and hence the low miles. It can come off very easy or maybe you will use it for the same thing. Either way this is an amazing original car that was always well taken care of and serviced. I have receipts with service as well as the original manuals 4 keys and original window sticker which was framed. I have a clear South Dakota title and the auto check is also perfect with zero accidents. Again this car is 100 % original and I wanted to describe it as best as I can. Also the underneath of the car is very clean and nothing is rusty. This is a true survivor! I have a reliable shipping company if you need to have it shipped to your door. Please call me with any questions you have. Thank you. Steve 954-464-3515
P.S. I am setting the reserve at a very fair price and someone will truly get an amazing Cabrio.
He says the reserve price is fair, but the Buy-It-Now seems like a moonshot. If it were a 28k mile GTI, we'd be singing a different tune. Here, I think somewhere around $7k is reasonable for the outstanding condition, great care, and low miles. It's not the biggest VW market, but we appreciate the top examples of any old German model – and this is certainly one.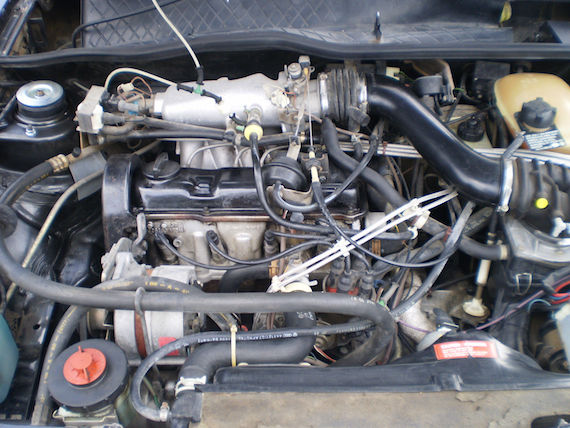 -NR