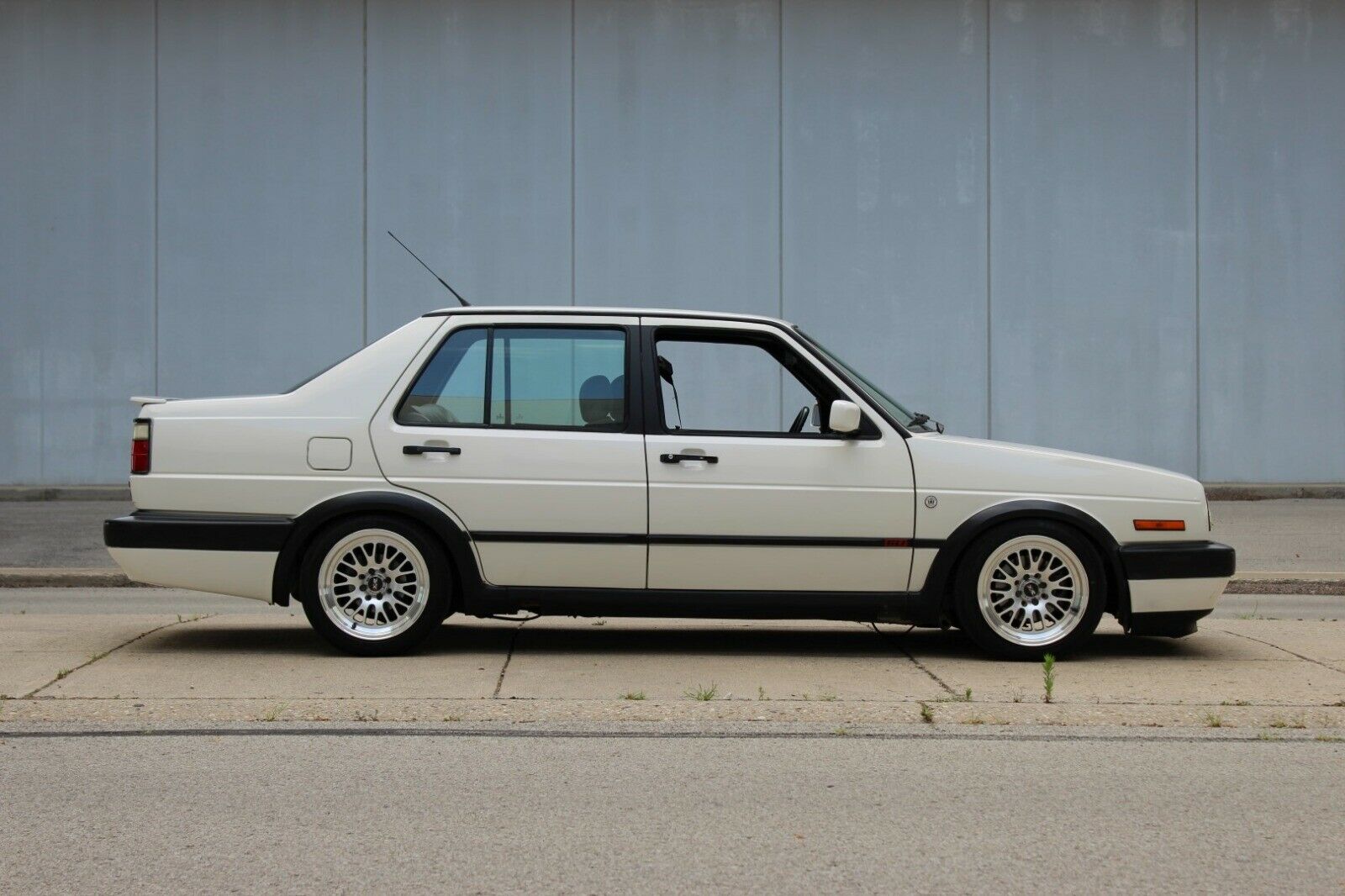 Update 7/21/19: This Jetta GLI 16V sold for $2,750.
Volkswagen of America's new 'Fahrvergnügen' sales campaign in the early 1990s was, while a marketing ploy and a totally made up neologism, underscoring sporty changes at Volkswagen. The more serious 2.0 16V GTI I've already covered recently, but the same motor was available in the more fun-to-drive Passat here, too. Then there was the Corrado, which while it only had 8 valves sported a supercharger. You could that that G60 in the Passat in Europe, too.
Volkswagen's popular smaller sedan had a healthy dose of upgrades though, too. In '89, the Jetta GLI 16V had a special Wolfsburg Edition which had added the deeply bolstered Recaro Trophy seats and BBS RA alloys. These were color-matched to the Helios Blue Metallic paint outside. The seats and BBS wheels would carry over for the 1990 model year, but like the GTI the Jetta received the new 9A 2.0 16V and revised bumper/trim of all the A2s. Brakes were updated to 10.1? and dual tailpipes emerged from the new 'big bumper' A2 refresh. Central locking and a cassette player were standard, while you could opt for many power options including windows, mirror, anti-lock brakes, trip computer, cruise control and of course a sunroof.
Although the package was essentially quite similar to the GTI, I've never quite taken to the 2.0 GLI 16V in the same way. But it's still very nice to see a clean example hit the market: