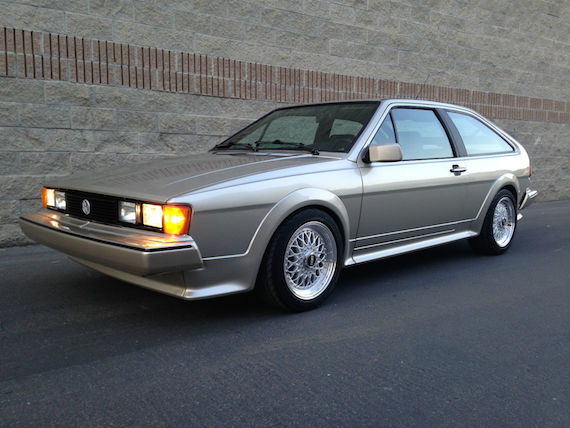 The mint 1987 Volkswagen Scirocco 16V that we featured last December is back up for sale at the same price. Any takers this time around? In my opinion, beige rarely looks this good.
The below post originally appeared on our site December 3, 2013:
For a while, it seemed that clean Mk1 and Mk2 Sciroccos were an uncommon find, but a few good ones have been found and featured on GCFSB over the past year. Right on time for the holidays, here comes another refurbished late model 16V that was sold new in Hawaii. Anyone have a big stocking to hang over the mantle?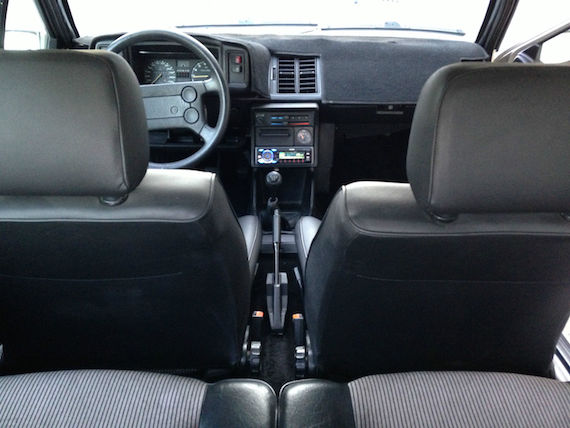 Year: 1987
Model: Scirocco 16V
Engine: 1.8 liter inline-4
Transmission: 5-speed manual
Mileage: 186,000 mi
Price: $8,500 Buy It Now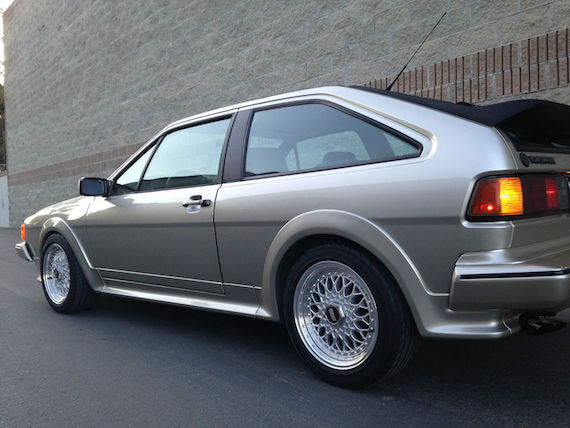 This 1987 Scirocco 16v has pretty much been taken apart cleaned and put back together though always well cared for all its life. I just went through the entire car, upgraded and now would like to sell to some one who knows how rare this particular scirocco is. All the work is done and the car can be your daily driver or show car. I just brought it back to an excellent condition. Very solid ride, poly bushings all the way around. No sunroof and no power steering! The A/C is converted. absolutely no rust anywhere on this car. Have some original documents. Originally sold in Honolulu HI in 1987

New Paint
New Hood Liner
Bilstein shocks and neuspeed springs w/ poly bushings
NEW BBS RS reps with new Yokahama S-Drive tires
New head /intakes/injector sleeves
alternator
coil
rotor
cap
plugs
cables
seals /gaskets…
the list goes on…

I replaced tons of parts, tabs, clips relays, fuses, bulbs to get this car back to like new condition. the seats have been redone with leather and the original cloth. The carpet is perfect, no rips in drivers "pad" under feet. This car runs awesome! looks awesome, and will stay awesome as long as you are awesome and take awesome care of it.

$500.00 non refundable paypal deposit due within 48hrs of close. I will "help" facilitate any transport winning bidder sets up. Car is located in San Jose, California area. If you live in California I have a transport company that can move the car to you… and/or I can drive it to you for a fee.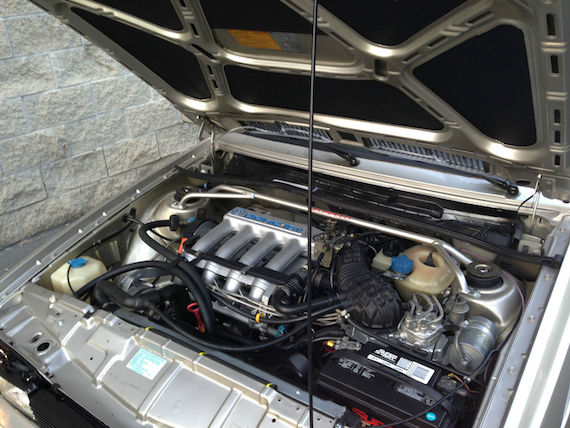 Normally, any shade of beige has me yawning, but the aftermarket, slightly upsized BBS wheels rounds off the look nicely without having too much of that slammed, stance look about it. It's rather unfortunate that a greater amount of full pictures are not included with the ad, given the amount of work done to this car. While it is the later 16V model, $8,500 is a big ask seeing that we've seen low mileage, mint examples of earlier models sell for under $4,000. I'd suspect $5,500 to $6,500 would be more realistic for this particular Scirocco.
-Paul