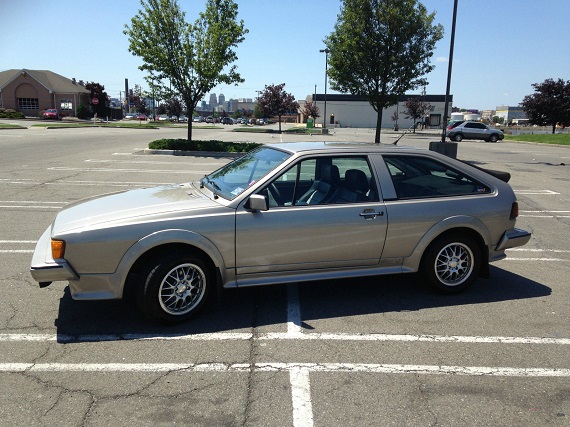 Last night, I watched a "Throwback" Motorweek which reviewed the then-new top-tier twin-turbocharged Japanese sport coupes. It pitted the height of the market cars against each other – the Mitsubishi 3000GT VR-4, the Toyota Supra Turbo, the Mazda RX-7 and the Nissan 300ZX Twin Turbo in a head to head. It's hard to believe only a year or two after that segment aired, all of those cars would have disappeared from the U.S. market. While vestiges of them have returned, we're still generally left without that glut of fast Japanese GT cruisers that were available in the early 1990s. It reminded me of another segment that all but disappeared around the same time; the sports economy coupe. True, cars like the Scion TC live on, but remember when there were 11 or 12 different small coupes you could buy? Like the "HYBRID!"s of their day, each offered shouty colored badges about what made them special; a DOCH here, a 16 valve there, or if you were really, really cool, you had a TURBO badge somewhere on your car. Preferably, multiple places. I remember fondly my friend in high school's Plymouth Sundance Turbo; it might as well have been a Ferrari to us. While Volkswagen never went that far, they did continue to offer their version of a sport coupe, the Scirocco, through the late 80s. Still sporting its Giugiaro-inspired but Karmann-stolen all-angles design proudly, the Scirocco had a bit of a mystique as all Volkswagen coupes had that it was the best of the class, even if by the numbers it wasn't: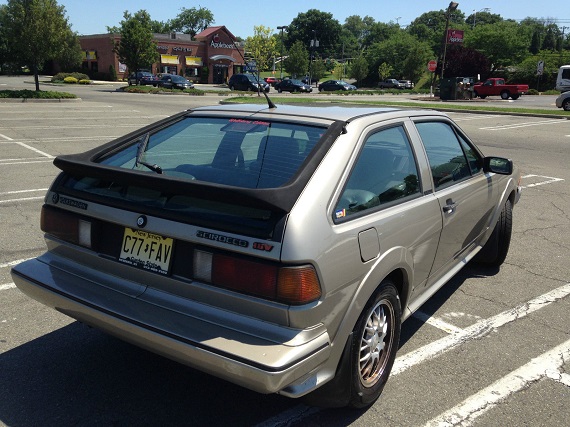 Year: 1987
Model: Scirocco 16V
Engine: 1.8 liter inline-4
Transmission: 5-speed manual
Mileage: 178,000 mi
Price: Reserve Auction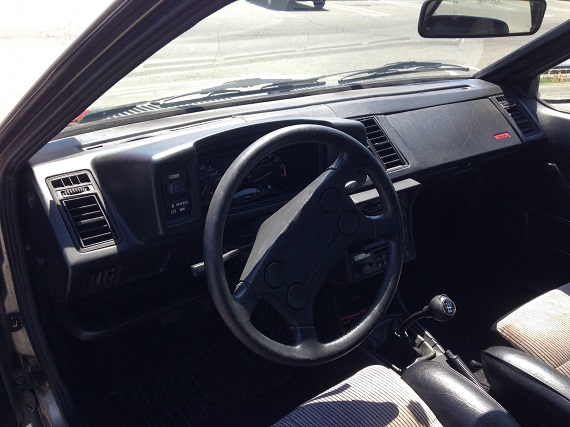 "The car is stock, including cassette player. Includes original 16V key. I recently changed the brakes, thermostat, and water pump. The car is fun to drive and gets a lot of attention. The only thing the car needs a new seal for the rear window."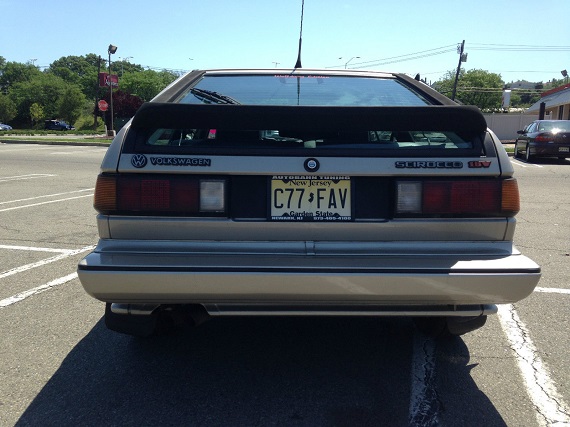 While it wasn't the fastest, newest, roomiest, most comfortable, most reliable, most technologically advanced, best handling or best equipped in the market segment, the Scirocco nonetheless had a strong following which remains today. Of all of the coupes, minus some really special homologation specials like the Celica Alltrac Turbo it's the one that generally is highest valued. We've seen some mint Scirocco 16Vs trade north of $10,000. Although the pictures portray a fairly well presented car with a shining Flash Silver exterior and the interior looks quite clean overall minus some minor cracking on the driver's bolster, there's really very little information to go on here. The car is missing its beltline trim, which has me believing it may have been repainted. Also missing are the much better looking "Teardrop" original wheels. The opening bid is $4,500 and the reserve is still on with no bids; without any further information and a close up inspect, I'd find it hard to even come up with that amount personally. It could be that the car is just poorly represented and actually nice; or, get close and there could be a lot hidden. Still, it's not often that you find these 16V coupes in relatively clean and stock condition, so it may be worth investigating further.
-Carter