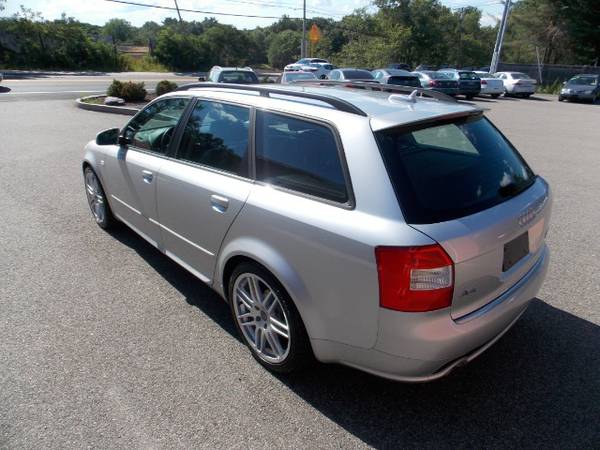 Here at GCFSB, there's a running joke that ties in with the Saturday Night Live "Behind the Music: Blue Oyster Cult" skit featuring Christopher Walken. We've just gotta have more wagon around here, and I'm happy to oblige. Today's oblation to the GCFSB Church of the Heavenly 5 Doors is an interesting blip on Audi's Avant radar; the short-lived B6 Ultrasport package. Available in either 3.0 V6 or 1.8T configuration, the Ultrasport was introduced in 2004.5. It took the normal Sport Package A4 with either a 6-speed manual or 5-speed Tiptronic transmission in either sedan or Avant form and added the S4 door blades, a European rear bumper and a quattro GmbH designed front bumper cover. RS4 "Celebration" wheels were added, bumping the rolling stock from the standard Sport 17″ to 18″. Those wheels lay under the lowered fenderline, suspended by the 1BE sport suspension that was 20mm lower than standard and 30% stiffer. The package also included a stiffer 18mm rear sway bar and an upper stress bar in the engine bay, which held a standard version of each of the motors (220 horsepower with the 3.0 V6 or 170 horsepower in the 1.8T). Inside, the 2005 Ultrasport gained a 3-spoke S-line steering wheel and the only interior color offered was ebony, accented with perforated leather shift knob and aluminum trim. It was as close to a S4 Avant as you could get without actually opting for the V8:
Year: 2005
Model: A4 1.8T quattro Avant Ultrasport
Engine: 1.8 liter turbocharged inline-4
Transmission: 6-speed manual
Mileage: 101,000 mi
Price: $14,900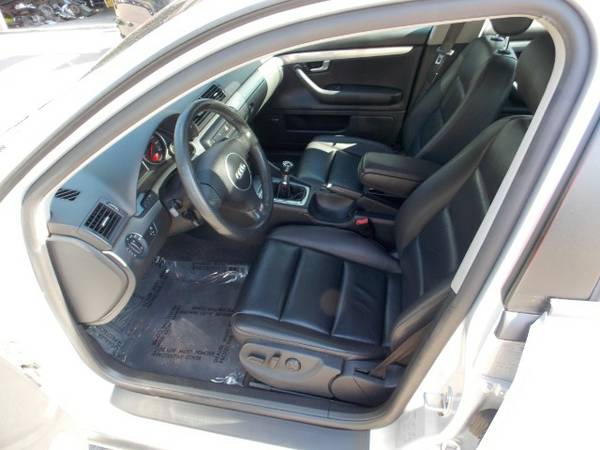 Extremely rare A4 avant Ultrasport, 1.8T, 6 speed manual. Silver on black with leather interior, Xenon headlights, 18" RS4 style wheels. 101k miles, never been in an accident, new brake rotors and pads all around, 4 new tires, showroom condition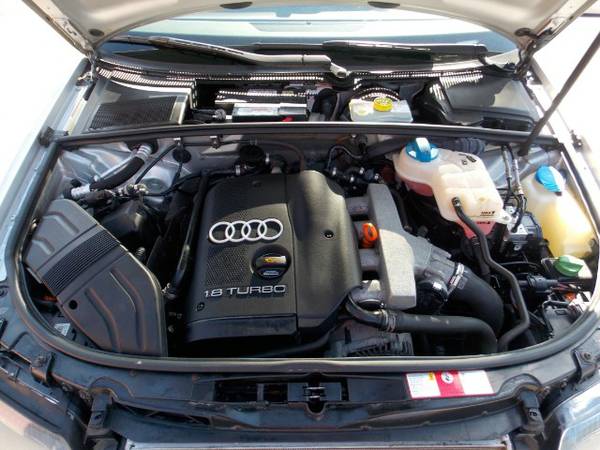 The wheels on this particular example have been upgraded to B7-esque RS4 wheels which are popular and not unattractive. Condition wise this example appears to be excellent throughout; overall it appears to be far above average condition with below average mileage. The color combination isn't hugely exciting but there weren't many options available and few of these expensive 1.8Ts sold. It apparently has the Cold Weather Package ($625), Lighting Package ($750) and obviously the real kicker was the Ultrasport option, the most expensive single item you could select ($2,950). That was on top of the $28,250 you'd fork over for the standard A4 1.8T, so this was a mid-30s wagon by the time you had optioned it out; expensive, but a substantial $13,000 or more under the base price of a S4 Avant. Of course, you only got half the horsepower of the S4, and a decade on it's hard to contemplate paying half the original sticker price for this car, even as nice and as rare as it is. It's effectively a pretend S4, but the pricing in this case actually puts it above market value on similar cars; the S4 I recently wrote up was purchased for around $4,000 less than this asking price with comparable miles. That's a hefty premium to stomach for the exclusivity of a rarely seen package. The S4 might have the legacy of being more expensive to maintain, but it's the car I'd rather own if I was paying over $10,000 for a B6 chassis.
-Carter