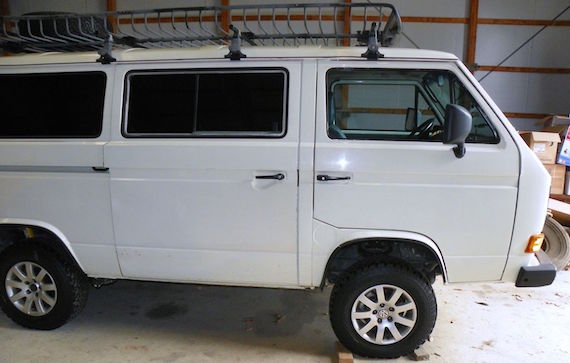 As I fantasized the other week about rocking a Golf Country into the mountains, I didn't really account for the limiting factors of a lifted hatchback. Yes, it can probably get you and a couple of friends over and through just about anything, but what about your stuff? Or your other friends? Hatchbacks are certainly known for utility, but when you start talking sleds, camp stoves, extra clothes, and maybe more than 4 people, you're either going to have the biggest roof rack known to man or have to look at a bigger automobile.
Back, then, to most popular Syncro, the Vanagon! This isn't a Westy, just a tintop, of which we've seen some decent examples before. An all-wheel drive tin box that can carry 7 comfortably, and this one has a burly cargo rack on top that can gather any and all snow toys you need. It's not as fancy as some nor does it have the pop-top, but that cuts the price by over half. It's not as immaculate as the Golf Country, with some general interior wear and a rebuilt engine and transmission a few years ago, but it looks pretty nice for 220k miles and sports some quality upgrades like Emu shocks and disc brakes. There's plenty to do to make it cleaner and personalized, but it's a great start on a van that could take winter adventures to the next level.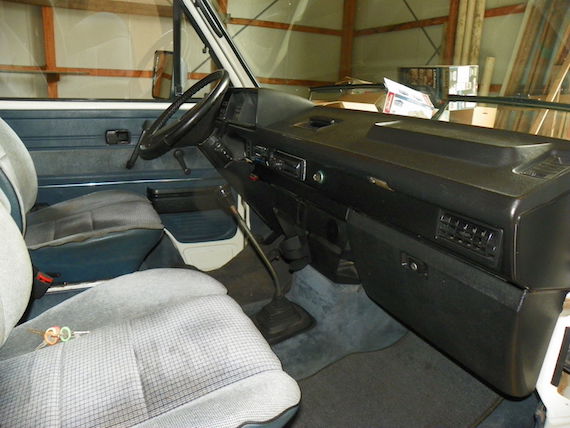 Year: 1987
Model: T3 Vanagon Syncro
Engine: 2.1 liter flat-4
Transmission: 4-speed manual
Mileage: 222,000 mi
Price: Auction, $18,000 Buy It Now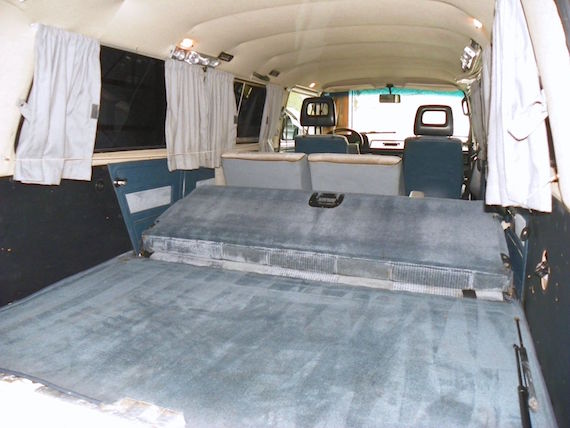 This is in great shape,runs as it should, great tires, originally from California.
Engine was rebult in 2012, no leaks.
Transmission and all components rebuilt.
New drive shaft ,etc redone same time.
The last trip was from California to Connecticut , without any problems.

Has 15″ alloy wheels
5 B F Goodrich tires
Oldman emu shocks and struts
Has 2 inch lift kit
Van cafe bumpers front and rear
Disc brakes all around
Notice the roof rack, wow
Pioneer super tuner radio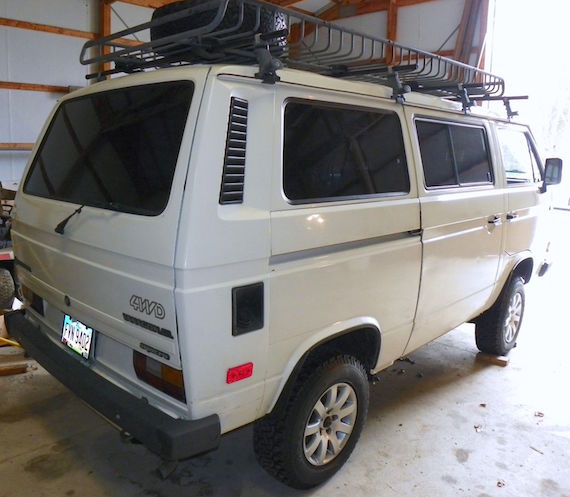 I'd want to pick the seller's brain for a long time to glean more information than this meager listing to make sure that everything is truly in good working order. After that, I think closer to the $15k starting bid is fair, especially when considering the clean grey Syncro Tintop I featured with just 94k miles went for $18,750. If bidding goes too close to the Buy It Now on this one, I'd probably wait to find a lower mileage Syncro that doesn't have so many miles. Any Vanagon is ready for a "roof rack, wow"!
-NR