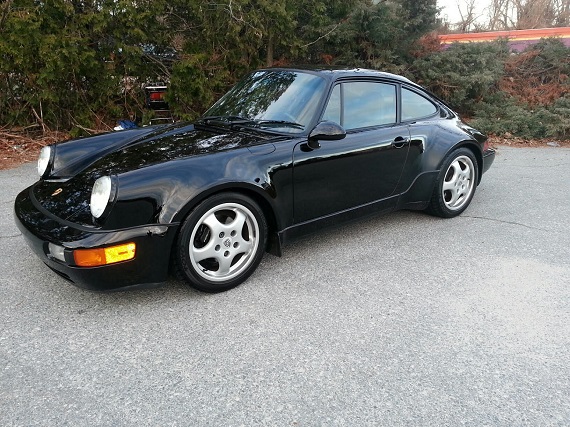 Sometimes writing about a standard 964 almost seems boring. Porsche produced so many rare variants of the model over its short 5-year run that to focus on the base cars almost seems a waste (it isn't a waste, but you know what I'm saying). Naturally, then, I'll continue with one of those rare variants, even if this model somewhat blurs the line between rare and standard. After all, the 964 debuted as a Carrera 4, a bold move by Porsche, so there is a way in which the Carrera 4 stands as the predominant model in the range. However, during the final model year Porsche chose to up the ante on the Carrera 4 by releasing a Wide Body version – the rest of the world already had the 30th Anniversary Edition Carrera 4 Turbo-look in 1993, but these were unavailable in the US market. Due to cost considerations the 964 Turbo-look is just that, a Turbo look. Unlike the M491 package for the 3.2 Carrera, the 964 lacked the suspension and braking of the Turbo and simply made due with the wider body. For some, that's probably sufficient as the wider rear on the 911 has long been enjoyed by many and on the 964 it certainly makes a pronounced statement. Still it'd have been great if had the Turbo suspension as well as the speculated 3.8 liter engine. Alas. There weren't a ton of these produced for the US market in 1994, and only a little over 1,300 total from '93-'94 worldwide, making them pretty rare as 911s go. The example we see here is a pretty low-mileage Black on Black 1994 Porsche 911 Carrera 4 Wide Body with 39,300 miles on it.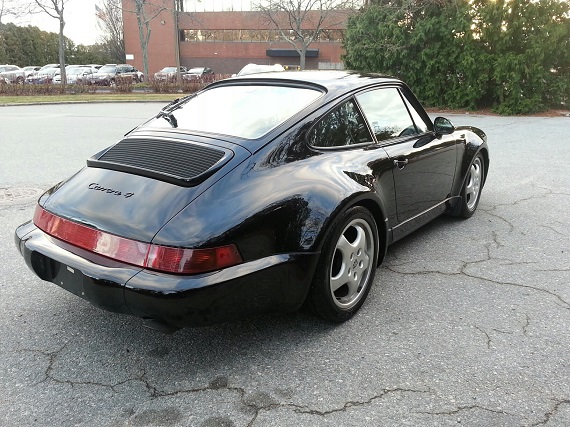 Year: 1994
Model: 911 Carrera 4
Engine: 3.6 liter flat-6
Transmission: 5-speed manual
Mileage: 39,300 mi
Price: $85,000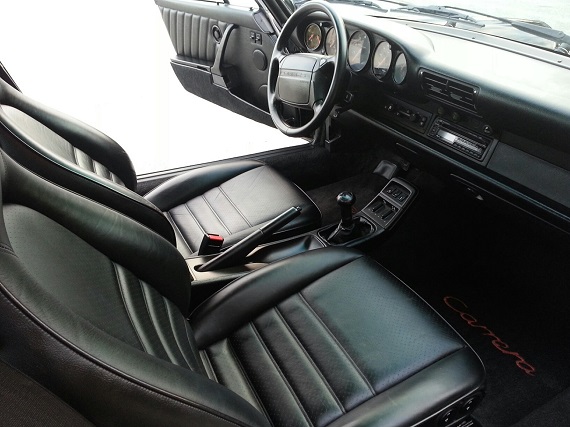 1994 Porsche 911 C4 Wide Body…Very Rare one of only 254 produced…Black with Black leather…39,300 miles…2 owner car…recent service…tires have plenty of tread left but should be replaced due to age. There are a few small dings in the hood along with some stone chips but overall a very clean car inside and out. Priced at $85,000
Call 508-326-6359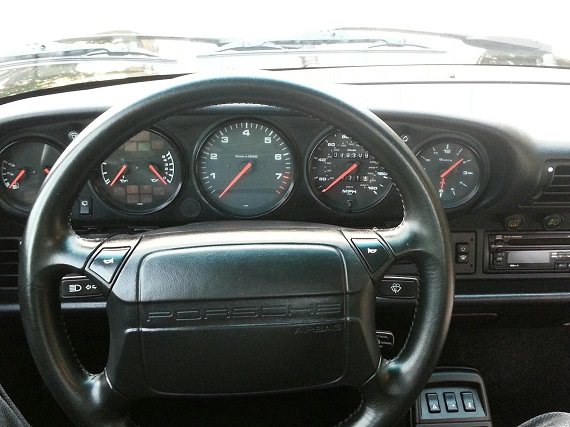 While the 964 might have suffered some on the market when new, they are seeing a resurgence on the second-hand market, especially in recent years. I can't speak exactly to why that is, but as someone who has gained a greater appreciation for the 964 I do understand it. Perhaps it is the closer similarity in design to the classic 911, or perhaps it is simply a matter of 993 prices remaining prohibitive. Either way, 964s are becoming hot commodities, especially any of the rarer variants like this Carrera 4 Wide Body. We don't encounter these all that often, but the asking price here sits as one of the better prices we've seen. It's priced consistently with other examples we've featured, though with much fewer miles. That doesn't make it inexpensive by any means, but I imagine if the documentation and mechanical condition all check out, then this one should garner some attention and could make for a nice piece in anyone's collection.
Interested buyers should contact Richard Valente at 508-326-6359.
-Rob