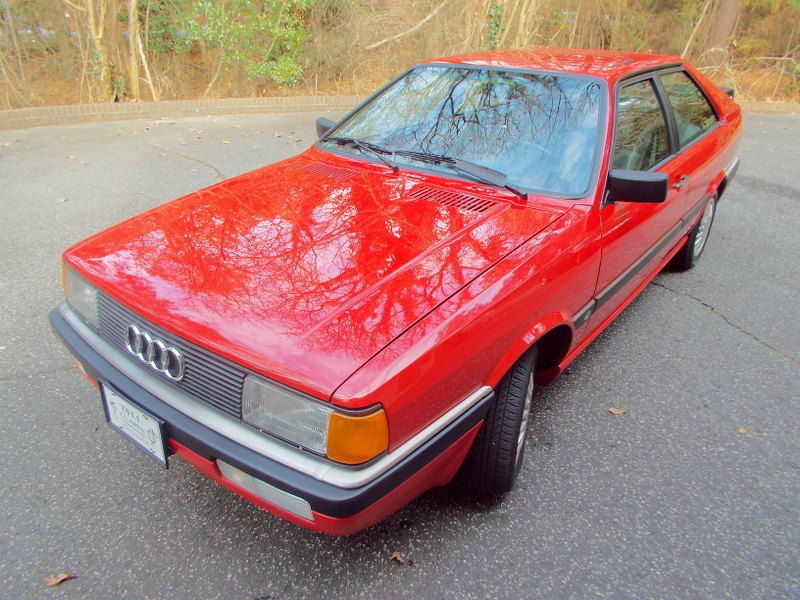 I know what you're going to say the moment you see this post. "Alright Carter, enough with the Audi Coupe GTs already!" you're furiously typing, "We want more quattros!" The Porsche 924 of the Audi lineup, the reality is that more low mileage, pristine Coupe GTs come to market than just about any other 1980s Audi. But in my mind, they're far from the least desirable in the line up, as they offered a stylish package with a high fun-to-drive quotient coupled with some serious longevity. And they've really begun to appreciate over the past few years; prime examples are now at least asking close to $10,000, a seemingly staggering amount considering you could get a very nice one a few years ago for no more than $3,000. But as with all of the mid-range and cheapish 1980s cars, the pool of excellent candidates is quite small and few come to the market quite as good as this 1986 example, primed for Christmas in a Tornado Red suit: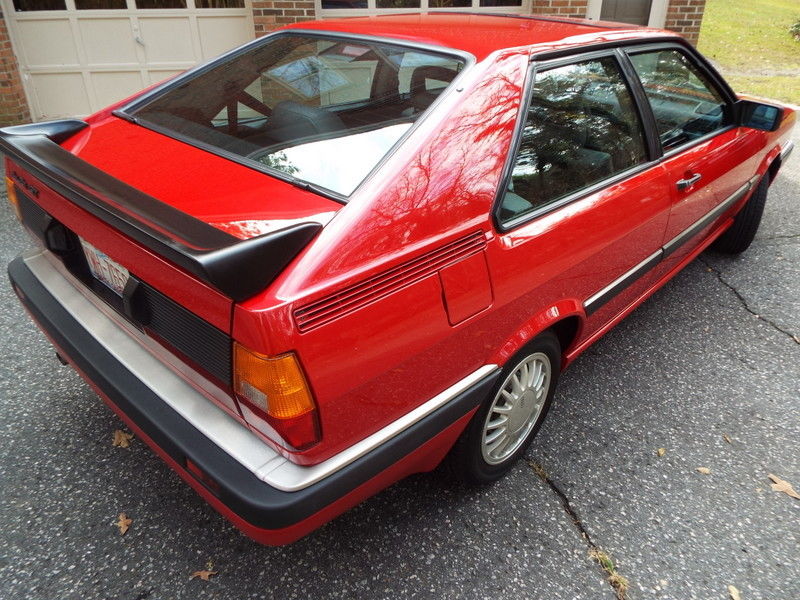 Year: 1986
Model: Coupe GT
Engine: 2.2 liter inline-5
Transmission: 5-speed manual
Mileage: 51,821 mi
Price: Reserve Auction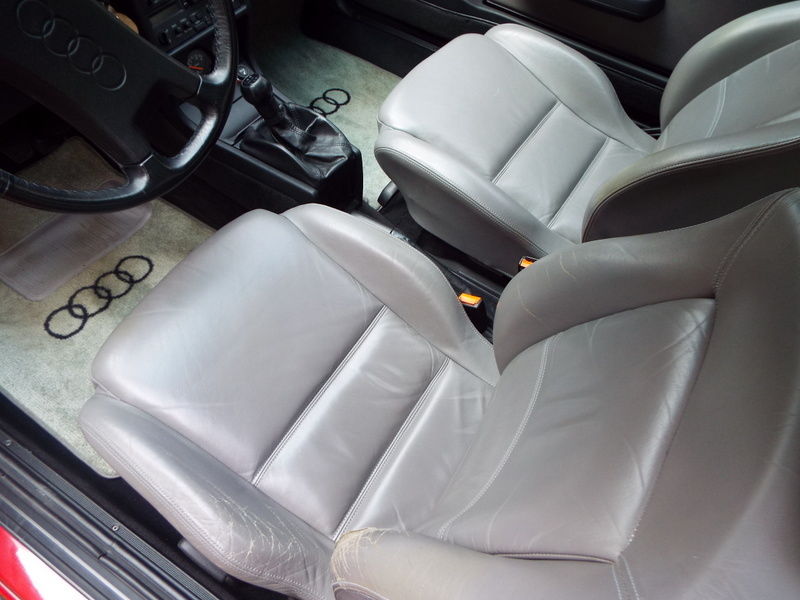 THIS IS A ONE OWNER GARAGE KEPT CLASSIC. AC,POWER WINDOWS-LOCKS-CRUISE SUNROOF.SUNROOF COVER, CAR COVER, ORIGINAL WINDOW STICKER,FACIAL BRA, LENS COVERS, OWNERS MANUAL, TECH BOOKS EXTRA BULBS AND CASSETTES. SELDOM DRIVEN IN RAIN IF AT ALL.ORIGINAL PAINT NO FLAWS.NEVER BEEN IN SNOW. NICE DRIVER OR COLLECTOR CAR. ONLY ISSUES ARE ANTENNA HAS TO BE RAISED MANUALLY AND SMALL WEAR SPOT ON DRIVERS SEAT. HEAD GASKET REPLACED AND CAR HAS TIMING CHAIN NO BELT.CALL LARRY 910-638-1753 OR TEXT YOUR NUMBER AND LEAVE AUDI ON TEXT AND I'LL RETURN CALL. NO ISSUES WITH A/C OR TRANSMISSION..THIS IS A COMPLETE CAR!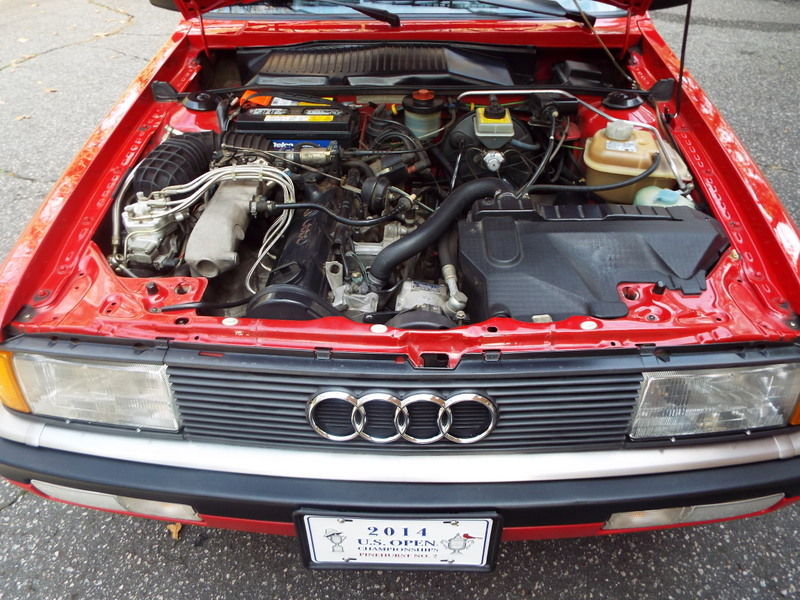 A reported one-owner car with a low (again reported) 51,821 miles, this is about as low mileage of an example as I can remember seeing. I say reported only because the odometers on B2s are somewhat notorious for breaking gears fairly easily, but some of the quattroworld forum listers did some research and the mileage seems to be in line with what's reported on Carfax. This 1986 example would have been close to the most expensive GT you could buy in – option code R85 for the Blaupunkt Rothenburg radio was $390, option 341 for the power door locks was $200 and option 560 for the sunroof at $495 were pretty typical, but the big ticket item and rare to see in this car was option 461 – full leather interior – for $950. Those items boosted the base price of the Coupe up to $17,500 before taxes, which was quite a lot considering you could get a Scirocco for about half that amount and performance between the two was pretty similar. Refinement and looks, though, went to the Audi, and today seeing a lovely Tornado Red example like this is a reminder of why these cars were and are loved. There were a few more options you could have selected that would have made it more expensive – missing are the trip computer, heated seats and the Commemorative Design package that would have upped the price even more, amazingly. Still, it's quite a unique car but is still a seriously affordable collectable. This example was posted on Craigslist prior to hitting eBay with a asking price of $8,500 – close to top dollar, but there aren't many better examples out there. If you figure that a quality respray in LY3D alone would cost you the best part of $5,000 if not more, there's reasonable value left in the asking price though it's likely to be hard to be realized. There are a few condition issues keeping the car from being perfect; the tear in the driver bolster being the biggest, but the non-functional antenna, missing A/C switch green lens and a few other niggles are really nit-picking. Part of me would love to start the clock again; sell my project cars and grab this as a clean slate because I think the reality is that we're not likely to see many original examples like surface in the future.
-Carter