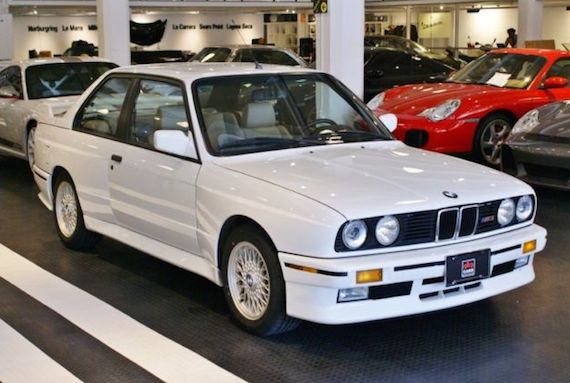 When M3 prices first started to shoot up a few years ago, I thought maybe it could be another bubble. With values on the rise and other M cars basking in the glow of this, it seems the days of the affordable early M car may be over. They were never cheap cars to get into in terms of a maintenance scenario. Just ask E28 owner and GCFSB staffer, Nate. However, even initial purchase costs are putting them beyond the reach of some enthusiasts. Every time I turn around, it seems that prices continue to escalate and this 1988 M3 for sale in San Francisco is no exception. This car is nearing 100,000 miles and is priced well above $40,000. Is this the new norm, or are we seeing the market peak for now?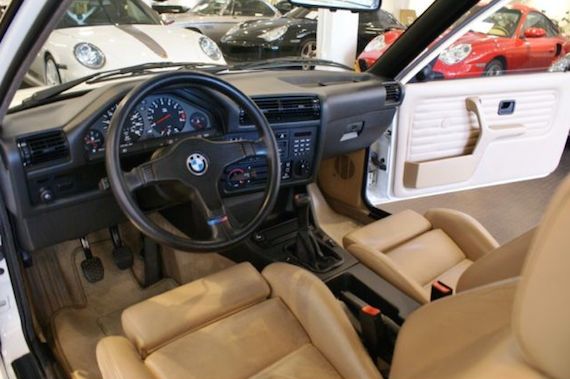 Year: 1988
Model: M3
Engine: 2.3 liter inline-4
Transmission: 5-speed manual
Mileage: 96,758 mi
Price: $44,700 Buy It Now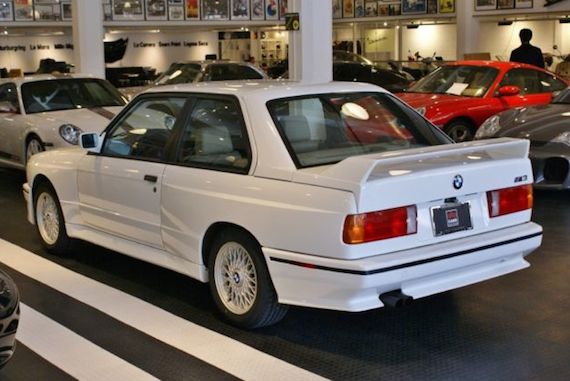 This is an extremely nice example of an original, unmolested (with the exception of a Dinan chip and silicone hoses) E30 M3. It has been enthusiast owned and maintained since day one. Both owners kept nearly every receipt. All of the paint is original as well as all body panels. It has never been in an accident. All books are included as well as copies of all records and a Carfax. 4 new Dunlop Direzza DZ102's in the OE size 205/55/15 were installed on 3/13/14

The E30 M3 produced for North America is very rare. Only 5,115 cars were sold in the US during the production run from 1988-91. The engine is a 2.3 liter 4-cylinder, also known as the S14. It produces 195hp and 170 lb-ft of torque. The gearbox is a Getrag 5-speed manual. The differential is equipped with a limited slip. The gear ratio is 4.10:1

The E30 M3's chassis consists of the MacPherson strut/semi-trailing arm design used on all E30 3-Series model, but has been revised with the following changes:

-Three times more steering castor

-Front antiroll bar linked to the struts

-Stronger wheel bearings (from E28 5 Series)

-Thicker 19mm rear antiroll bar

-Shorter (by .6mm), stiffer springs

-Wider track

-Revalved shocks

The M3 also has a slightly faster steering rack than the regular 3 series; 19.6:1 vs 20.5:1

Because the E30 M3's shape had to be homologated for racing, all body panels except the hood are unique to this model. The fenders and quarter panels are flared. The front and rear fascias contain unique 2.5-mph bumpers. The rear window is re-angled and the glass, both front and rear, is bonded. The trunk lid sits over 1.5-inches higher than the normal E30 3 Series, has a wing-type rear spoiler and is met by an extended cap over the C-pillar, all of which lower the Cd to 0.33 from 0.38. There is a roof-mounted radio antenna at the front. All trim is blacked-out "Shadowline" trim. M3 badging appears on the grille and decklid.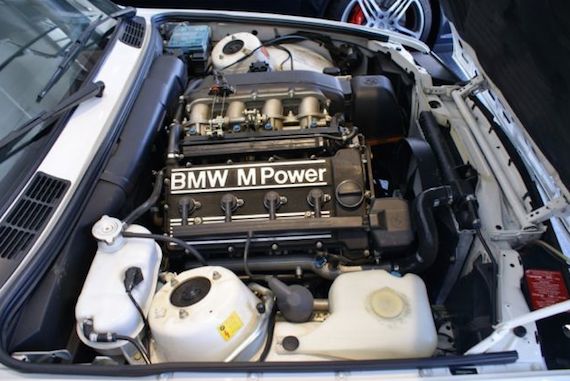 I've had some discussions with fellow petrolheads lately who have told me they'd rather have a 325is than the M3, simply because of the endearing qualities of the M20 inline-6. For some though, the idea of a homologation special is too special to ignore and I will admit that I'm one of those people. I owned a 325is and enjoyed every minute, but the idea of having a car closely aligned with one of my most favorite racing series of all time, Deutsche Tourenwagen Meisterschaft (DTM) is too great to ignore.
-Paul