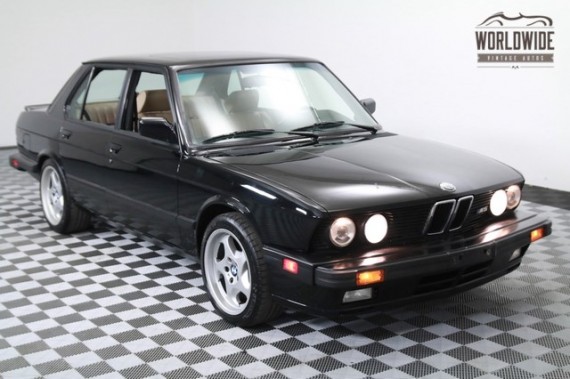 It's been awhile since I've given any consideration to the E28 BMW M5. Not because they're aren't super cool either, they most definitely are, and will be fore the foreseeable future. For that reason I've been passing over M5 listings frequently, they're too in style at the moment. The bubble in which they currently sit isn't as bad as the 911 or the M3, but I think it's fair to say that the M5 is over valued. People are snatching these things up left and right, adding them to their collections, and waiting for them reach retirement fund status. That's a shame because not only does it screw with the market, it means these cars likely aren't being driven as intended. That was most likely not the case with this example given that it has 190k on the clock. Whereas a potential buyer would hope that the majority of those miles were from easy highway driving, I hope they were were accrued on winding back roads.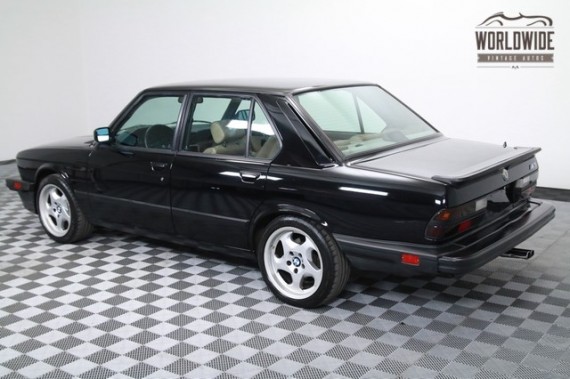 Year: 1988
Model: M5
Engine: 3.5 litre inline-6
Transmission: 5-speed manual
Mileage: 190,820Â mi
Price: Reserve auction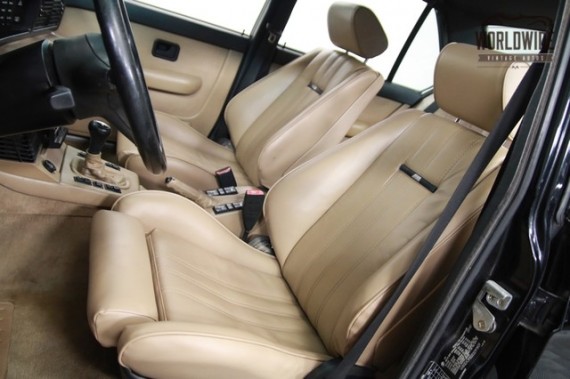 Very RARE limited production vintage BMW for sale. 1 of 1300 made! This car came from Aspen Colorado where it has been living in a climate controlled garage for the last many years of its life. This car has a clean carfax and only three owners!  One respray at a cost of $9500 last year! Motor rebuild at a cost of $8000 last month (receipts available)! Redone original style interior! This is basically a fully restored classic, collector grade BMW M5.

These are becoming very collectible only a handful were made. This car is an extremely nice car and nothing less than SHOW quality!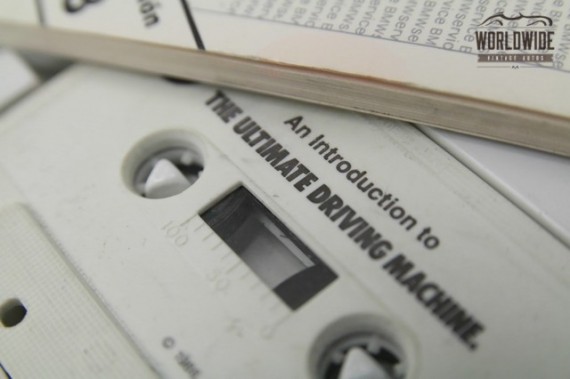 It's kinda hard to know what to make of this example. On the one hand you have the original booklets and the really kick ass introduction cassette tape. On the other, you have a car that has been resprayed, had the engine rebuilt and by the looks of them, the seats re-upholstered. I'd say this car is anything but a collectors item, especially with the E34 M System II wheels and blacked out taillights. Sure, those things are easy to switch out, but for most buyer's they're not pluses. Personally, I like the way the wheels look so I'd keep those, but I'd be sure to remove the tint on the taillights. I'd also get rid of the out of place Alpine stereo and Alpina steering wheel. Neither of those things belong in an E28 M5. Hard telling what the reserve is set at, but I'd venture a guess that it's too high. Hagerty values a tier 2 car at $21k and a tier 3 car at $16k. While this example appears clean enough to be a tier 2 car, keep in mind it's not original. That's fine if you're going to get the car and actually drive it, but don't go thinking this car is a good candidate for the aforementioned retirement plan.
-Andrew