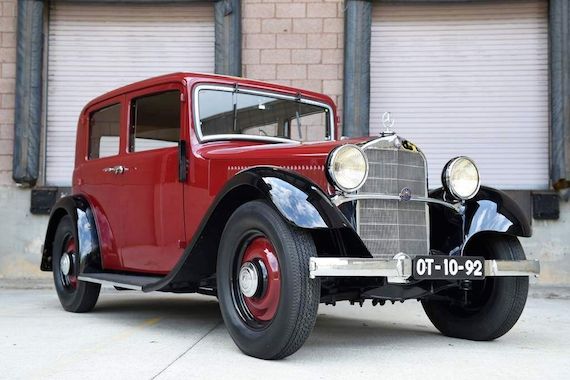 Many credit the W201 190 range to be the first of the smaller, attainable cars from Mercedes-Benz, adopting the nickname "Baby Benz" shortly after its introduction. Look back towards the beginnings of the company pre World War II, you'll find another kind of "baby" Benz, the W15 170. The worldwide economic downturn of the 1920s drove Mercedes to create a new model for lesser classes, and in 1931, they debuted this six-cylinder sedan to much acclaim. With 32 horsepower, you aren't going to get anywhere quickly, but it did approach a 60 mph top speed which was decent for the time. This example is for sale in North Carolina and was sourced from an overseas collection.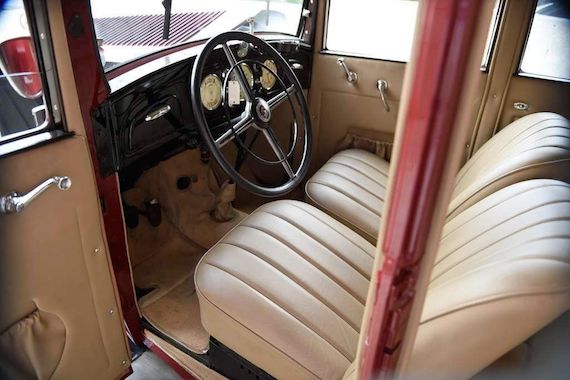 Year: 1935
Model: 170
Engine: 1.7 liter inline-6
Transmission: 4-speed manual
Mileage: 11,288 mi
Price: $120,000 Buy It Now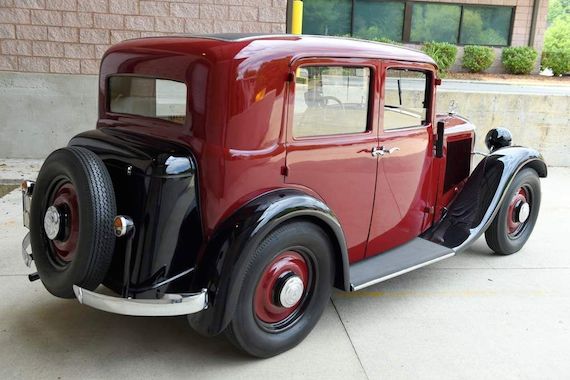 Very rare, very early 1935 Mercedes 170 Sedan

Mercedes' bread-and-butter car in the 1930s was the 170, which was introduced in 1931. As a six-cylinder model, it was compact yet advanced. The wheelbase was a scant 2,600 millimeters but, on this modest chassis, the manufacturers fitted a 1.7-litre six, fully independent rear suspension (twin transverse leaf springs at the front and swing axles at the rear), four-wheel hydraulic brakes and central lubrication, which kept the chassis in excellent condition. Nearly 14,000 were built through 1936, but few survive to this day and fewer still in this amazing condition.

This smart looking saloon was delivered through the Daimler-Benz Dresden branch in October 1935 to Herr Karl Harlüng, of Pirna, Germany, as per a copy of the factory data card. Included is also the original owner's manual, as well as Harlüng's original registration documents. It has since been the recipient of a restoration, where it was finished in maroon with black wings. The roof has a black vinyl insert that is outlined in aluminum moldings.

The body is by Mercedes-Benz Karosserie at Sindelfingen, the same location where Mercedes were producing the iconic 500K and 540K Special Roadsters. This stunning sedan carries it's emblem, as well as trafficators, which are mounted to the front door posts. The headlamp bar has a medallion for ÖAMTC, an Austrian motor club that was founded in 1896 and is apparently equivalent to the Automobile Association.

The interior has tan leather seats and matching door panels in vinyl. They show some careful use but no excessive wear. The beige carpets are in very good condition and the headliner is unblemished. There is a boot at the rear, with a spare tire mounted behind it. The engine compartment is nicely detailed.

I purchased this car last year from a large European Mercedes collection and brought it to America for the first time in it's long life. It isn't the fastest car in my stable but it certainly is one of the most appreciated. The previous owner had this car inspected in 2010 by Norbert Shroeder of Kleofactum at which time it was given a "2+" rating. (see this Bloomberg article about Norbert Shroeder).

Here is a scanned copy of the inspection from 2010 (minus pics). It was written as an "appraisal", but values were not given to any of the cars.

This car is a very nice example of the early model 170 that's ready for your next pre-war concours. It turns heads and gets the "thumbs-up" wherever we go.

If you have any QUESTIONS or have a trade-in. Call Ken +1 (828) 654-3222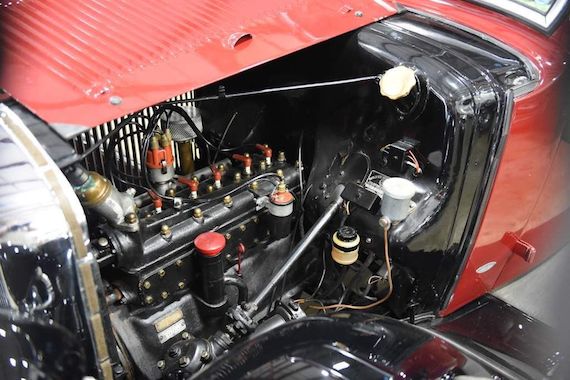 I haven't seen one of these 170s for sale as of late, let alone one residing stateside, so I was in the dark in terms of value. Considering what some larger Mercedes offerings of the period bring, the asking price could probably be justified, especially since this one is in great condition. Looking at this car at first glance, it's hard to differentiate from many cars of the period, but it certainly has that restrained look and classy details that built Mercedes' reputation for decades to come.
-Paul