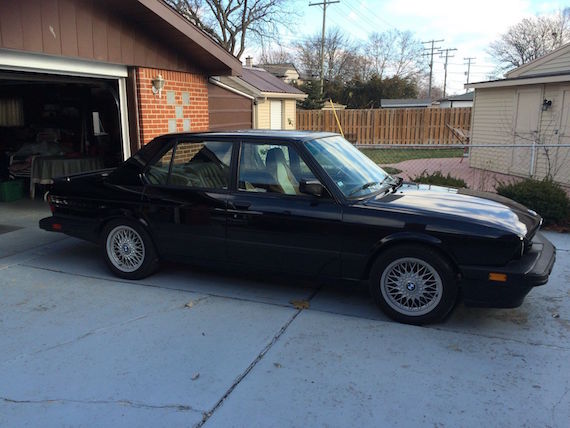 I have no false hope that my 225k-mile E28 M5 is going to follow the low-mileage examples into the upper-five-figure price range, but it is fascinating to see where the mere mortal examples are ending up. The wrong-wheeled rustbucket I wrote up a while back almost hit $13k on its auction, a number almost as shocking as the $60k M5s on eBay. This E28 is hardly the dumpster-dive of Mr. Rusty, but the blemishes are plentiful. The clearcoat is failing on the roof, it has the classic 80's bumper waves and dash cracks, the driver's seat is conspicuously omitted from pictures, and the engine compartment has some surface rust showing. On the flip side, the trunk's carpet set is complete, which will make you then envy of a plurality of the owners on mye28.com (me included). It sounds like it runs well and hasn't been outright abused or neglected; it's just a rare car that looks to have lived a pretty average 28 years. The reserve is still on with bids up to $14k. Compared to the rust-bucket, where will a high-mileage, 6/10 E28 M5 land?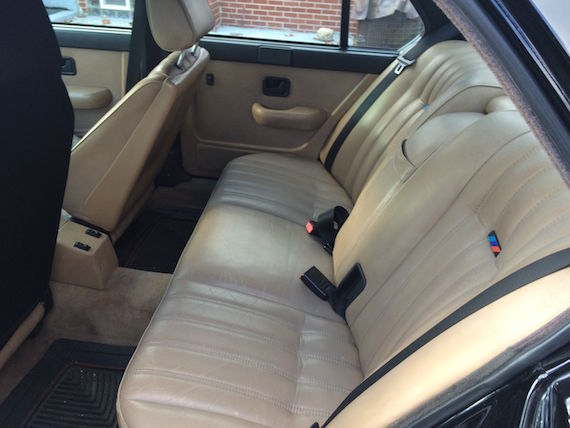 Year: 1988
Model: M5
Engine: 3.5 liter inline-6
Transmission: 5-speed manual
Mileage: 180,600 mi
Price: Reserve Auction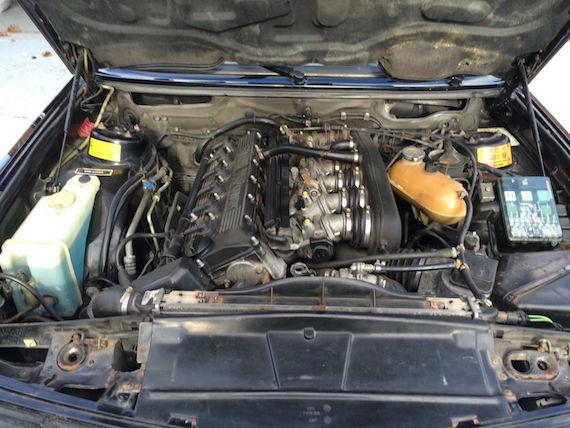 I had the car since 2003 and drove it weekends in the summer only. Car was always garaged. Maintenance was done by BMW specialists all the time and is up to date. Car is stock with only few tasteful mods: UUC short shifter with new booth, Hella Euro headlights, Dinan chip(increases horsepower to 300HP) original chip included and K&N air filter. New tires, original paint, roof's clear coat starting to fade, hood repainted due to rock chips 8 yrs ago no rust. Lots of maintenance documentation. Recent work include: new brakes all around, new air conditioning(original),new clutch and exhaust (original), drive shaft, belts, brake fluid flush, and oil change every 3 k miles. Car drives very well. I'm selling due to lack of garage room as I bought another car.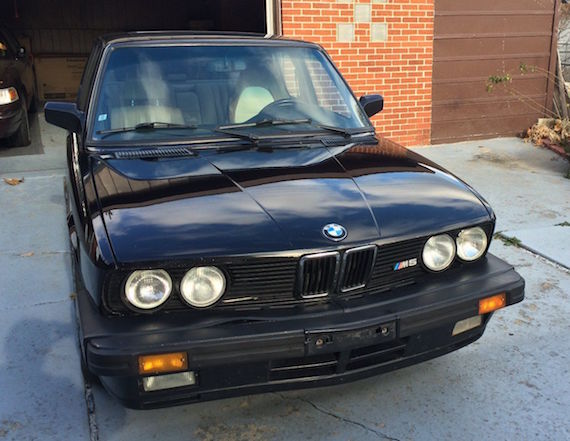 I settled on an M5 that had roughly this many miles but with a recent rebuild so that I could get in an M5 and enjoy it regularly without breaking the bank. M5 maintenance is no joke, but it sounds like the mechanicals have been well cared for even if the appearance has slipped a bit so hopefully this can have some good years left in it before an S38 rebuild significantly increases the cost to the buyer. Anyone bidding on this car should know they run that risk anyway, which makes high bids on lower-end examples that much more impressive. I'd guess that this will land around $14-15k; any higher and I might need to make sure my car is insured for more…
-NR