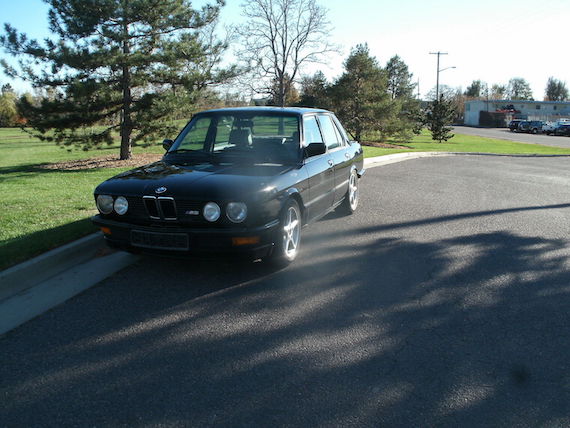 I typically would stay far away from posting a car in the condition of today's E28 M5, and not just because it hurts my heart to see rust all around the lower edges of the car. We've posted a few project cars, but for the most part GCFSB is interested in nice examples of fast, rare, and awesome German cars. This M5 inherently covers the first two, but falls far short of awesome. The reason I'm posting it is because the no-reserve auction is already well over $12k, more than I paid for my distinctly non-rusty M5 a few years ago. This one has a Euro bumper and headlight conversion that shares the major flaws on parts close to the pavement. The S38 has 167k miles, but certainly holds some intrinsic value if you look at this as some bidders probably are: a parts car, or at least a car that will need another parts car to become complete. It's about as unoriginal and in-need-of-work M5 as I've seen that runs, yet is still getting scores of bids! The bottom of the market coming up like this is as strong of evidence of the E28 M5's overall rise as any.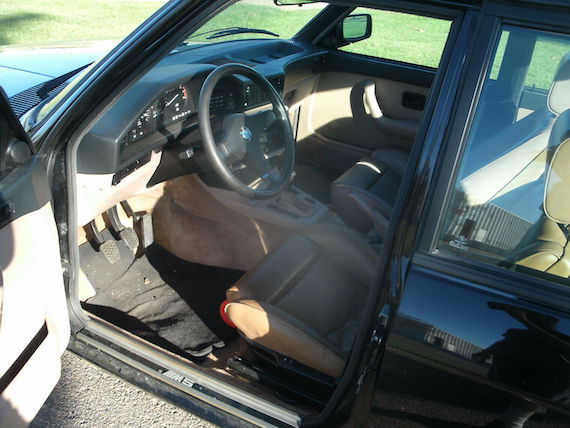 Year: 1988
Model: M5
Engine: 3.5 liter inline-6
Transmission: 5-speed manual
Mileage: 167,640 mi
Price: No-reserve auction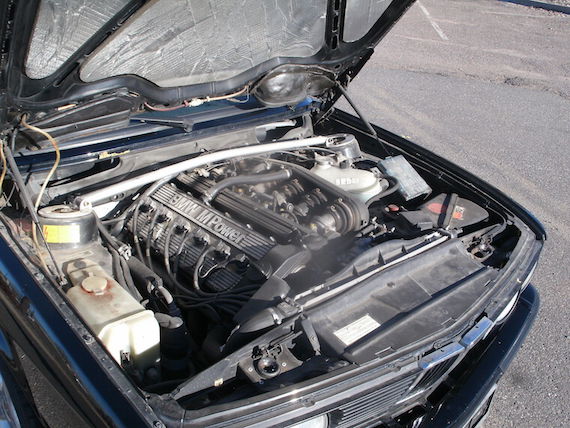 Due to changes in my life I am being forced to sell my BMW M5. I'm sure I'll regret this when I'm older but I'm moving and can't take it with me. This is a very special car, first generation M5. There were only around 1200 of these originally imported into the US in 1988. My uncle bought this car in 1997 and I got it from him last year in hopes of restoring it. I went out to Chicago and brought this car back here to Denver. Because of where it used to live, it has rust. They salt the roads out there like crazy and this was my uncle's daily driver. The rust is the biggest issue with this car and will require a very skilled body man to tackle it. Fixing the rust is not impossible and it is something that is worth doing. Specks of surface rust and paint bubbles on the leading edge of hood, both bottoms of front fenders very rusty, drivers rear door corner is rusty, front of both rockers below front fenders rusty, and rear bumper is rusty. Door jams are still in great condition. Fortunately, this vehicle still runs and drives as it should, and very well. No major mechanical flaws. Several notable upgrades include Eibach suspension, Borbet wheels with Hankook I-Pike snow tires, Schrick cam, and cat-less exhaust system. I have records of this car dating back for as long as my uncle owned it up until he couldn't be caught spending any more money on it by my aunt. The car was partially restored in 2004 to include a new paint job and new front fenders as well as some replacement driver seat. The driver seat has been vinyl spray painted or something and is an oddly darker tan color. Interior is in otherwise good condition. Headliner doesn't have a single tear. I have a lot of stuff that goes with the car including the original BBS mesh wheels missing one center cap, an original BMW car cover, a few spare parts, BMW technical manual, BMW electrical manual, and original M series sales brochure. Includes all original versions of the key and the original key tag. I just put a new battery in it and it really runs great! Fun car to drive and very powerful. I love this car and even though it has rust, the doors open and close and seal very well. It's nice and quiet and a great driver. A truly iconic and timeless piece of German technology that deserves a loving refresh!!

I can be contacted through E-Bay with a quick response with any questions or to setup a time to show the vehicle. Vehicle is located in Denver, Colorado and can be shown by appointment.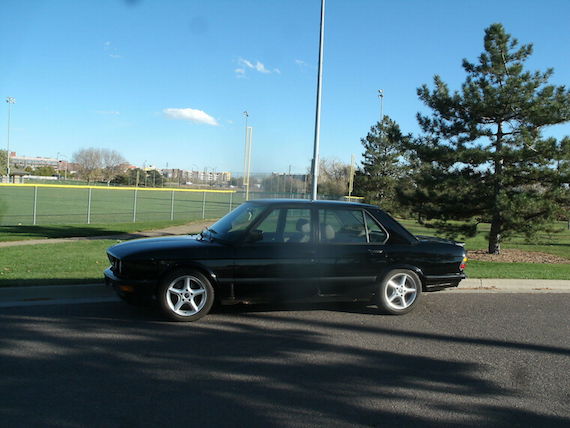 The weird flaws unfortunately extend to the driver's seat but the rest of the interior is ok, and the wheels don't suit it, but the originals with three center caps come along with it. Dear seller: It would look massively better with them on now; the Borbets can be sold to a Saab owner. If you're good with bodywork, you could have a runner here. If you've got 60% of another M5, you could potentially make a 100% nice one. Whatever the path, it can't stay the same and some ambitious M-fan is going to have quite the project on their hands. How much they're willing to throw down already is blowing my mind.
-NR