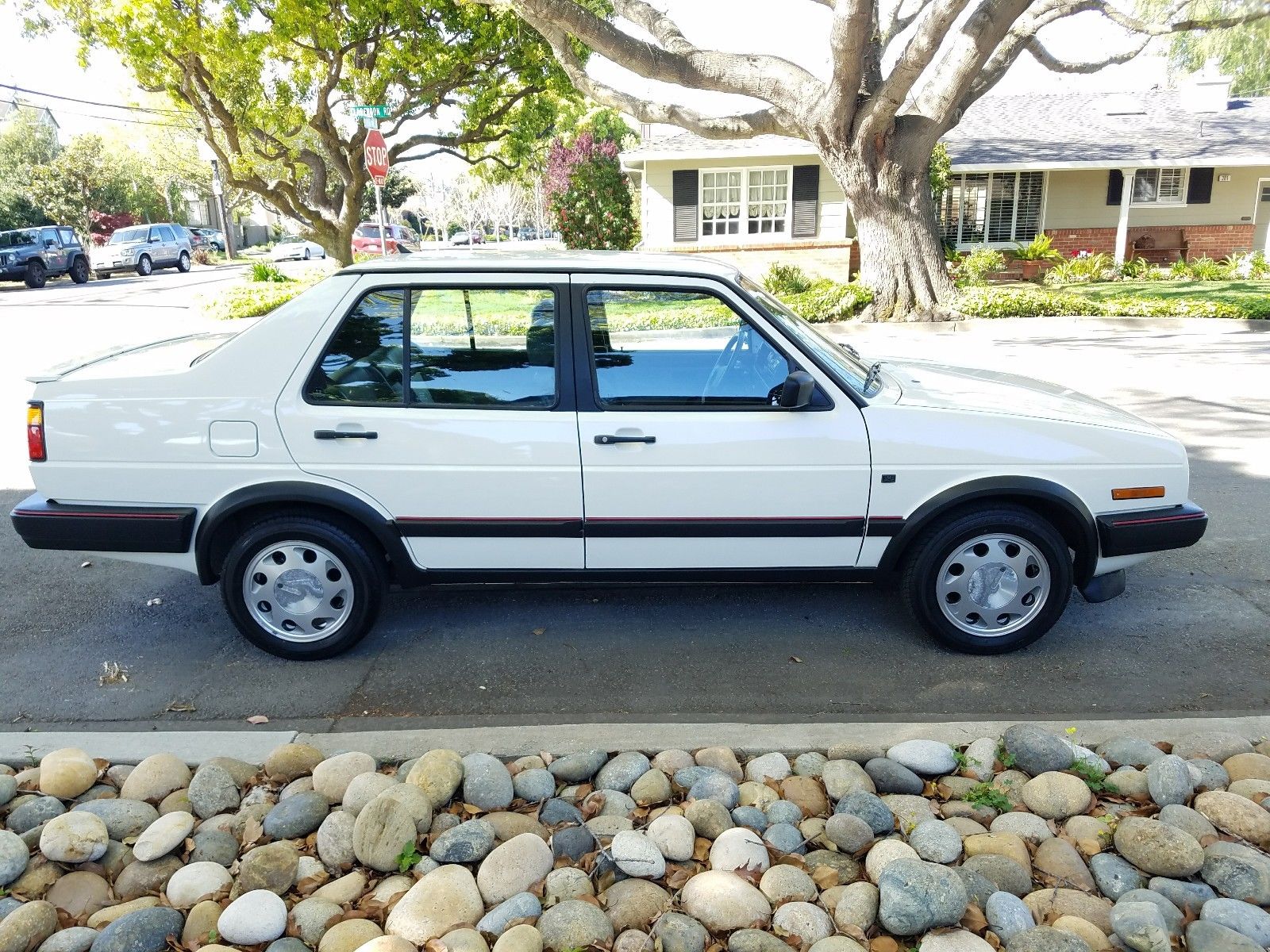 The introduction of the DOHC motor into the Volkswagen lineup may not have heralded a massive increase in power; on paper, the 21 horsepower bump from the RD 8 valve 1.8 liter inline-4 to the PL 16V of the same displacement was pretty modest compared to the massive leaps of today. But in a 2,000 lbs car, the 20% bump in thrust meant that the new Jetta GLI 16V for 1987 felt like the rocket ship its tach acted like every time you stabbed the throttle. To match the additional power, Volkswagen offered many upgrades over the standard 8 valve GLI in 1987, the only year they were offered together in the U.S. market. A deeper front lip spoiler with brake ducting and rear spoiler added boy-racer looks. Though the wheels remained 14″x6″, the new "Silverstone" design you know as "Teardrops" looked cooler than the bottle-cap inspired design on the 8V. A swept-back Fuba roof-mounted antenna continued the speed theme and became the signature Volkswagen look for some time. Inside 16V badges on the dash and a higher red line prepared you for the thrill ride while heavily bolstered half-cloth, half-leatherette Recaro Trophy seats hugged you. And to show how fancy you were to your friends, this Volkswagen included a lit key fob – the first I can think of for a Volkswagen. The Jettas were also marketed upscale of the more boy-racer GTI (a trend which recently has been reversed), so options included power windows, air conditioning and a sunroof, and the model carried over from 1987 largely unchanged into 1988. They were a cut-rate M3 to an entire generation that was never able to even contemplate new BMW ownership, and became wildly popular as a result: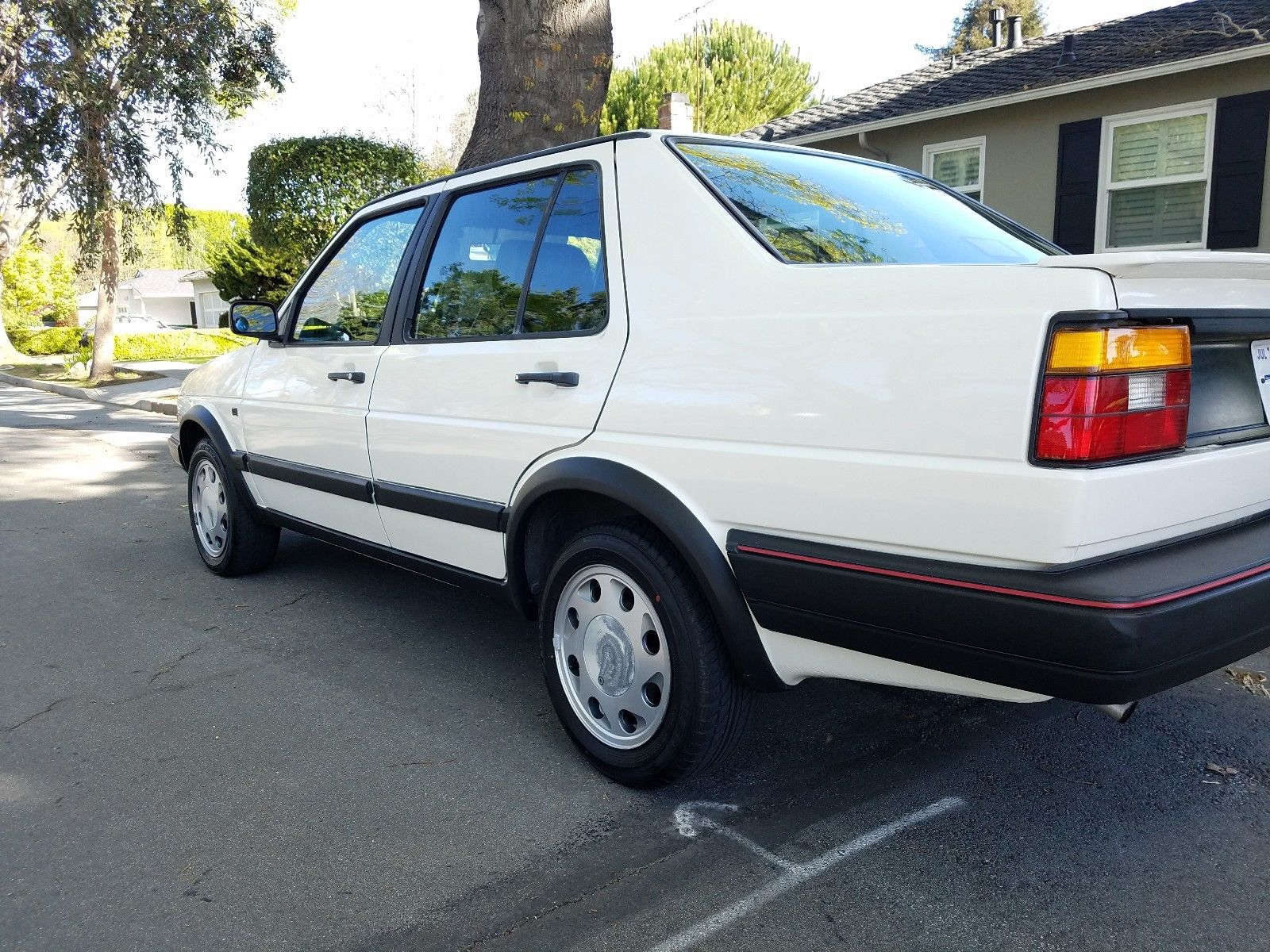 Year: 1988
Model: Jetta GLI 16V
Engine: 1.8 liter inline-4
Transmission: 5-speed manual
Mileage: 46,000 mi
Price: No Reserve Auction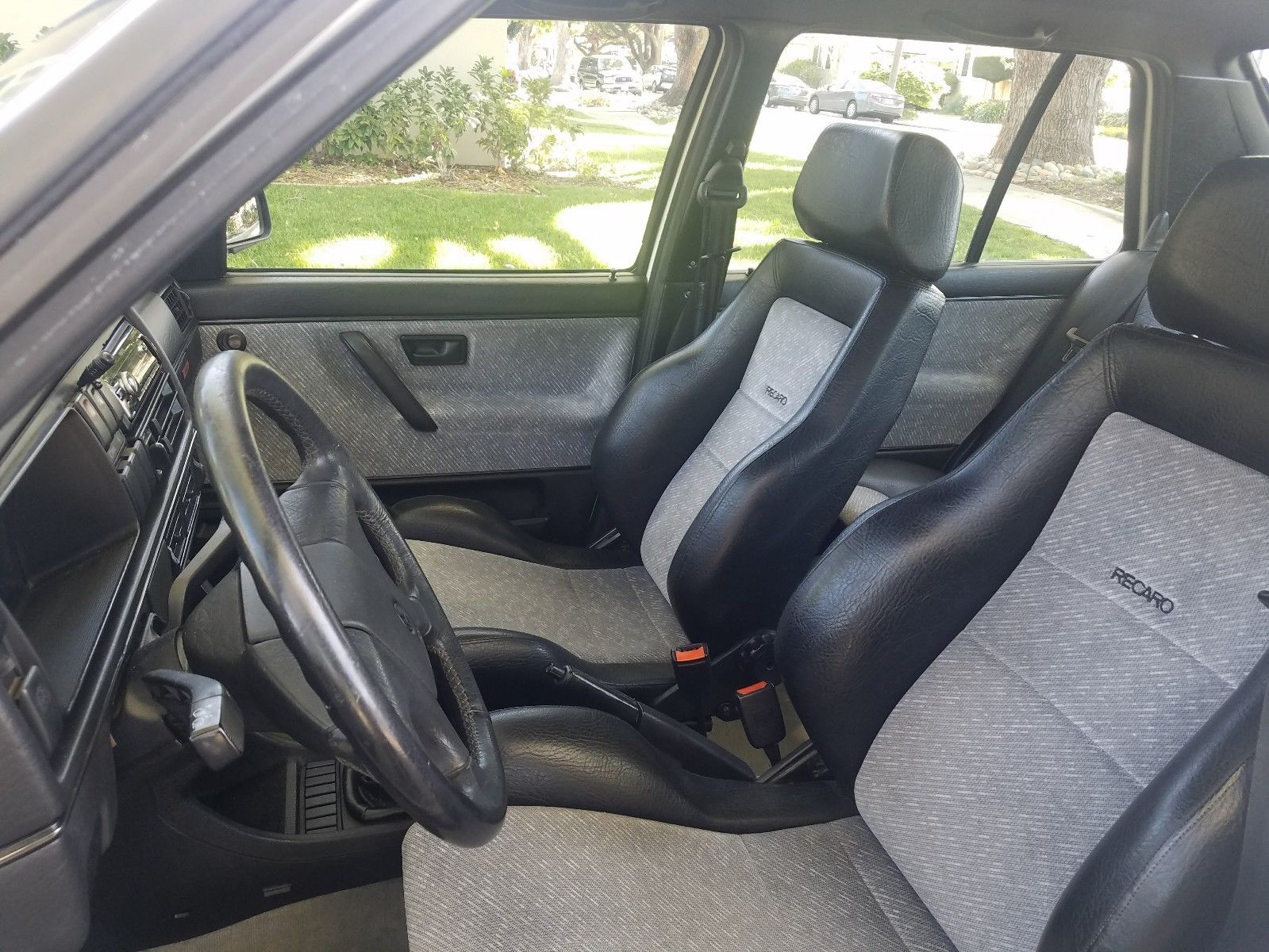 up for auction is this beautiful 1988 jetta gli 16v.5speed and ac. it has 46k original miles and has been garaged and very well cared for. its in amazing condition both in and out. original paint shine as new. its 100% stock and original and never modified. was bought new in Germany by original owner and have all original document booklets and shipping papers. car runs great and everything is in working order as expected. a $500 non refundable deposit is required 2 day after auction end I also reserve the rite to end this auction early. bid to win!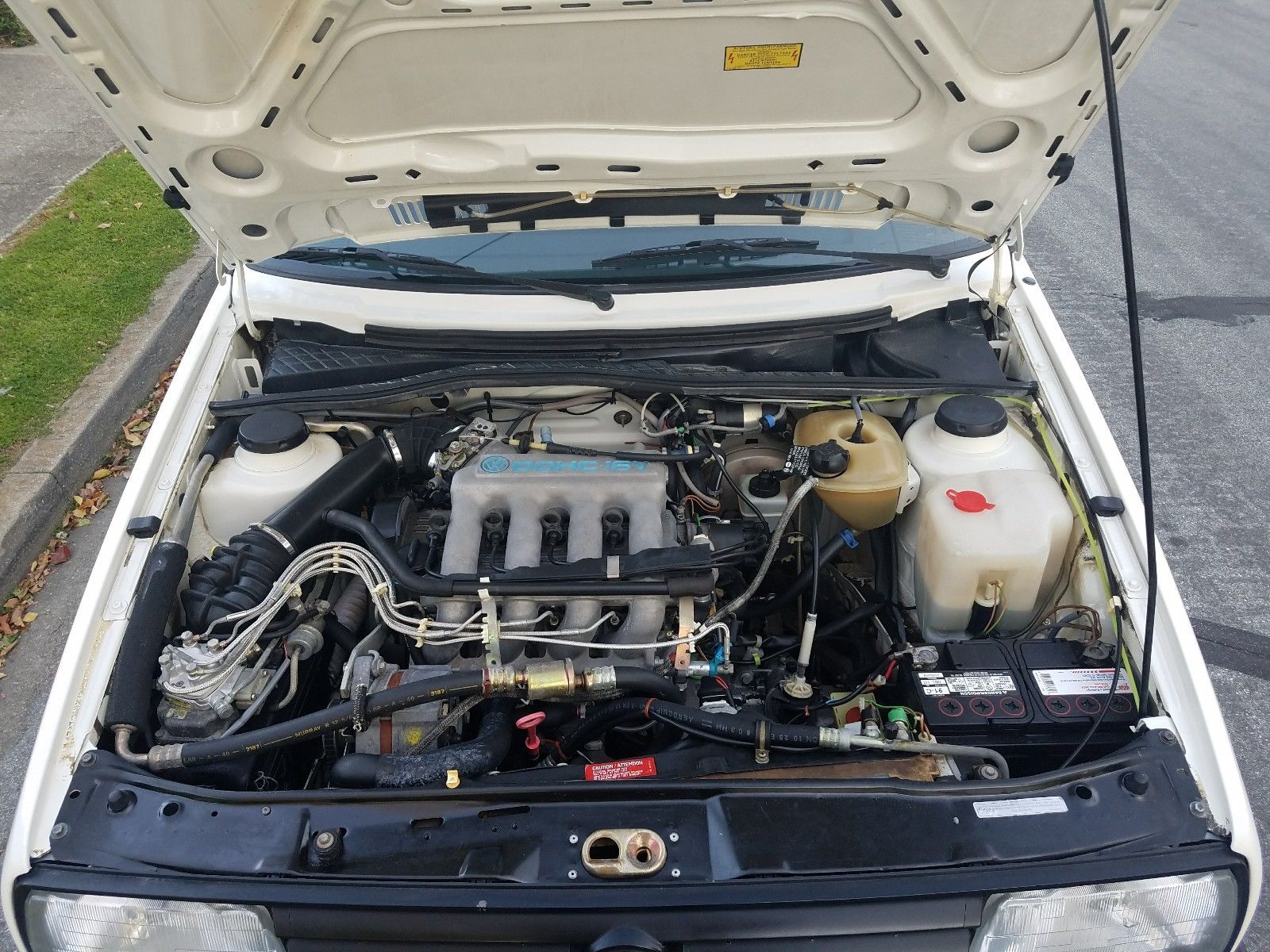 Saying that you don't often find a clean GLI is an understatement. Saying you found an all original clean one is cause for celebration. Add sub-50,000 miles on the odometer to that description and you better play the lottery. Okay, it's not 100% stock – one look a the Kenwood stereo in the dash would tell you otherwise, but impressively original is the best description I can think of. I don't recall ever seeing an original paint early A2 without a fully salt-and-pepper front end, but the lower valance on this car seems virtually untouched by debris. While a respray would easily cover up that age, the lower mileage is backed up by the unbelievable under-hood shot, which looks like the car could be in for a second-year service rather than 30 years down the road. Inside there are no gripes either, with an almost flawless interior depicted. There are two minor repairs that could easily take this to the next step; somewhat inexcusable for a car at this level is the missing secondary antenna, a $15 part easily sourced. More understandable and harder to correct are the delaminated centercaps. But those are small faults on what otherwise is one of the best condition, most original '88s I've seen in a bit. The earlier playing the lottery analogy comes back at this point; with a day remaining, bidding is nearly $8,000. That was a number unthinkable only a few years ago, but this has become the new norm on stellar survivors from the 1980s. In fact, compared to the prices some of the competition are fetching these days, one might even say it's a bit of a bargain for what is a near irreplaceable bit of performance Volkswagen sedan.
-Carter