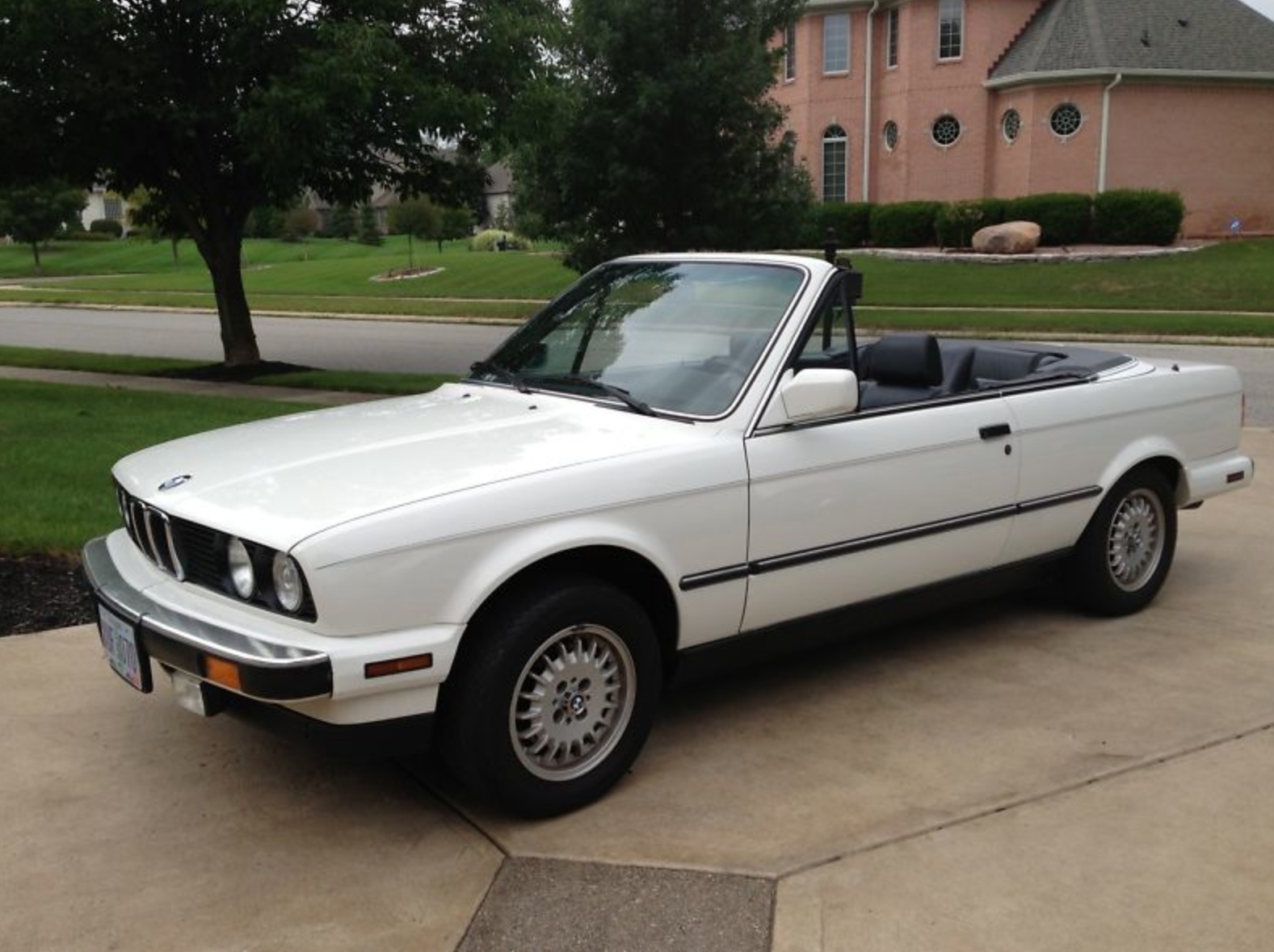 Everyone has different criteria when they set out to buy a car. Some prefer used cars, others want a new one with warranty. Some prefer style over performance. Some want practicality or economy ahead of everything else. When it comes to BMW consumers, these folks are usually looking for a bit of a performance edge with style mixed in. But, there are some BMWs that are geared for those who want to take it a bit easy. Case in point this E30 325i Convertible. These open-roofed four seaters were wildly popular in the 1980s and are a good choice for those seeking a bit of style and performance on a budget. This 325i Convertible is a well preserved example with just over 75,000 miles and is a perfect companion for those lazy Sunday afternoon cruises.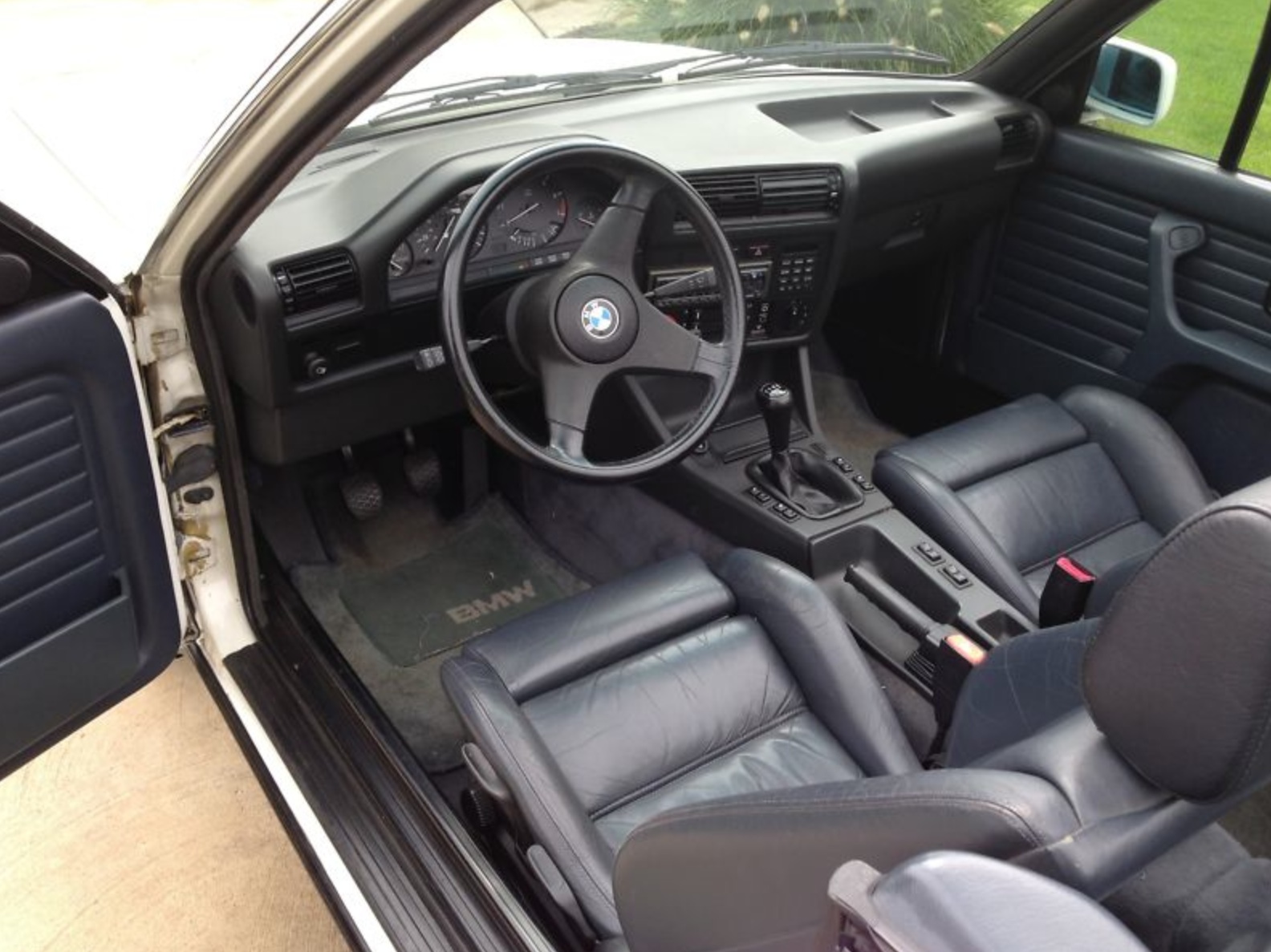 Year: 1989
Model: 325i Convertible
Engine: 2.5 liter inline-6
Transmission: 5-speed manual
Mileage: 75,914 mi
Price: No reserve auction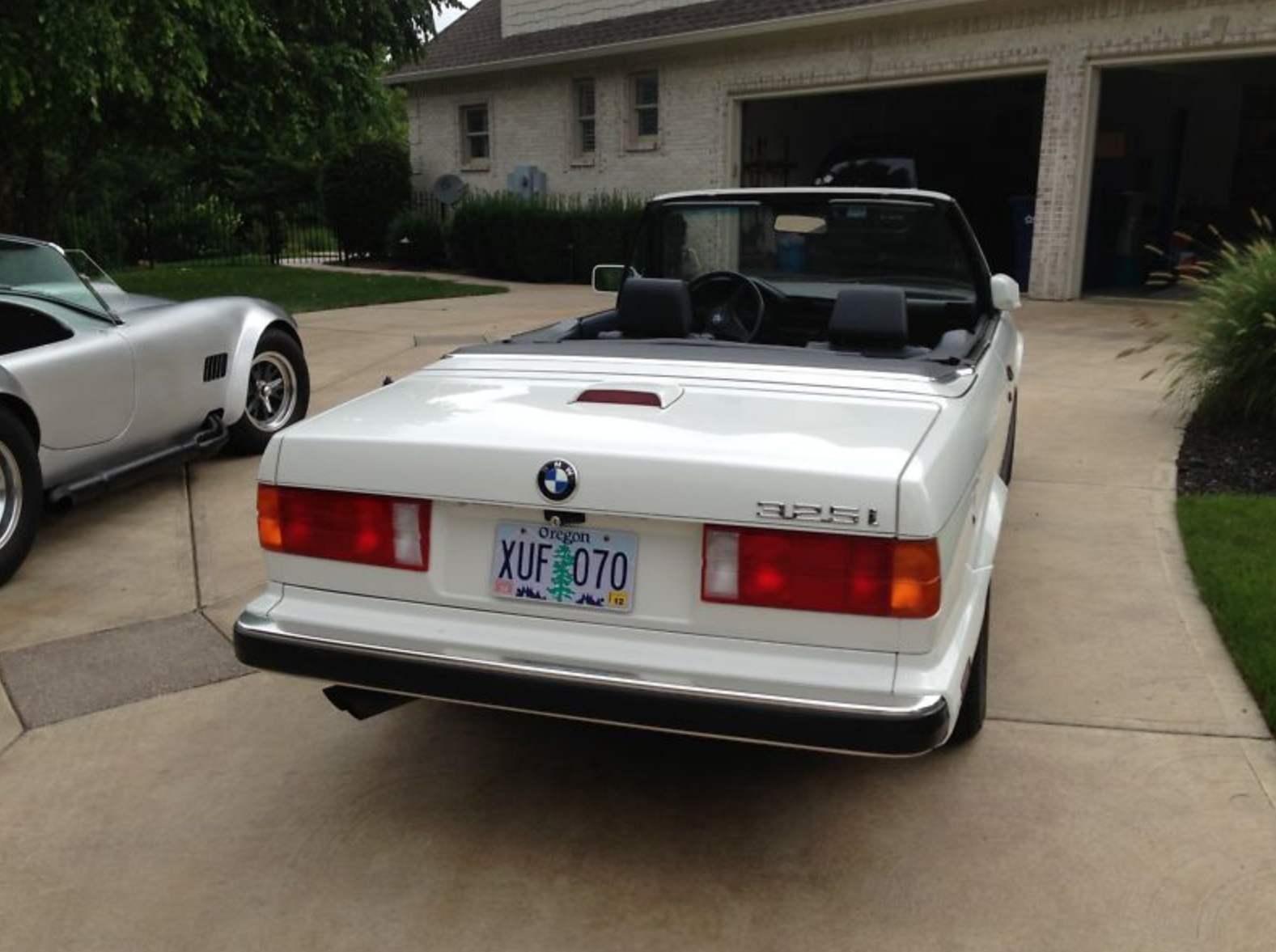 1989 white BMW convertible with blue soft top, only 75,912 miles. This is my wife's car that she bought in 1995 with 11,000 miles. She has owned it and cared for it the last 18 years. Water pump was replaced at 65,000 miles as well as the timing belt and battery. Car shows really well with little wear, the top is fine but the rear window is starting to yellow and will need replace. The car is all original and in good working order and all fluids are changed every year. The only thing that comes to mind that needs fixed is the passenger side power mirrior has a lose connection that needs fixed. Car runs and drives great but because of kids and a busy schedule it just sits in the garage with a cover on it. I want my garage back so the car needs to find a new home to make room for my new toy. If you have any questions or want more photos please let me know. Thanks.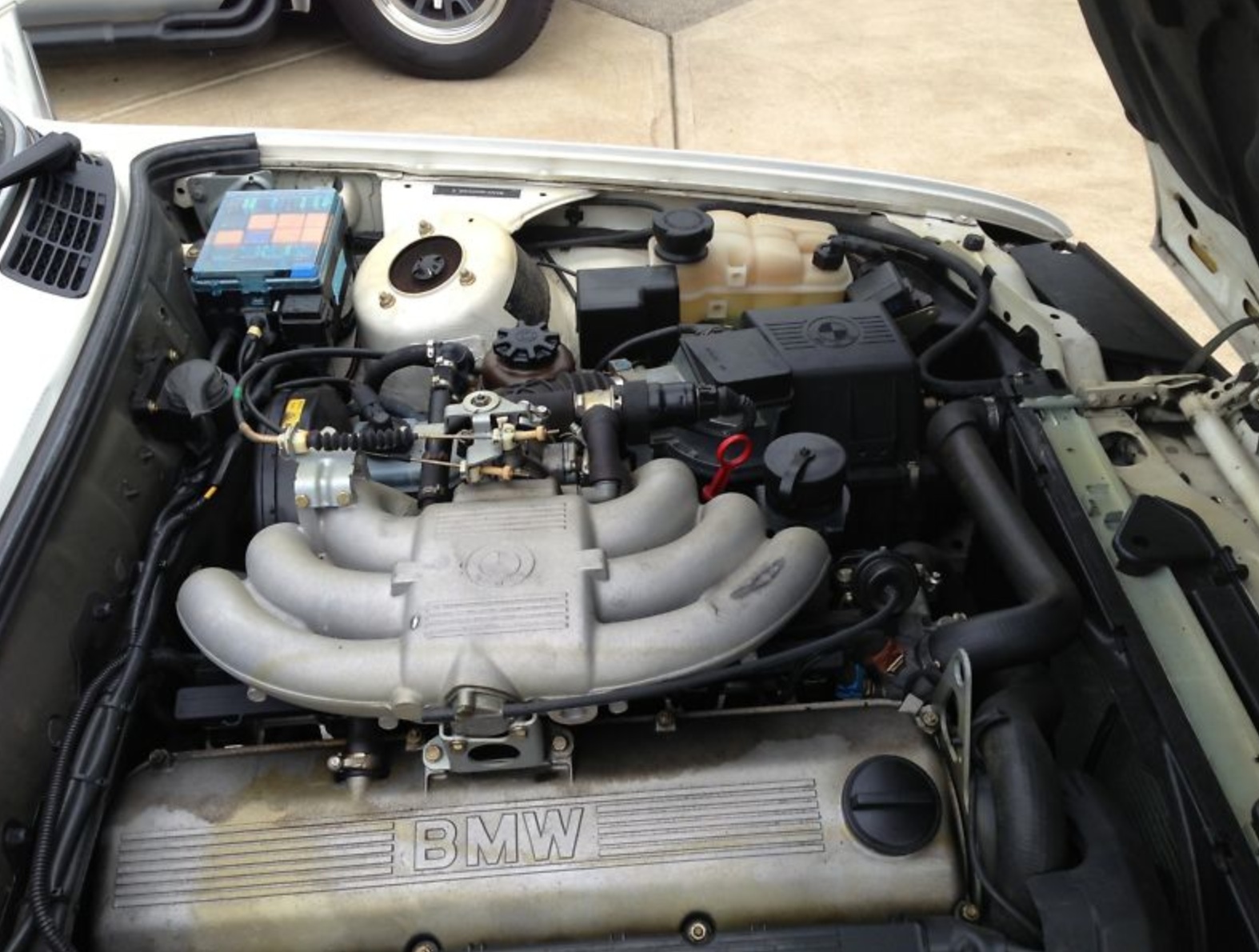 The convertible is the dark horse in the collectibility race when it comes to E30s. Whatever the car may be, drop top variants usually bring the most money but not in the case of these cars. We've seen 325is coupes gaining in value, no doubt a result of the M3 mania that is going on at the moment. But the convertible remains rather affordable. There's a lot of bidding interest in this car already which will probably push this close to what E30 325is coupes are bringing these days. But those looking at the convertible probably wouldn't be cross-shopping that variant.
-Paul