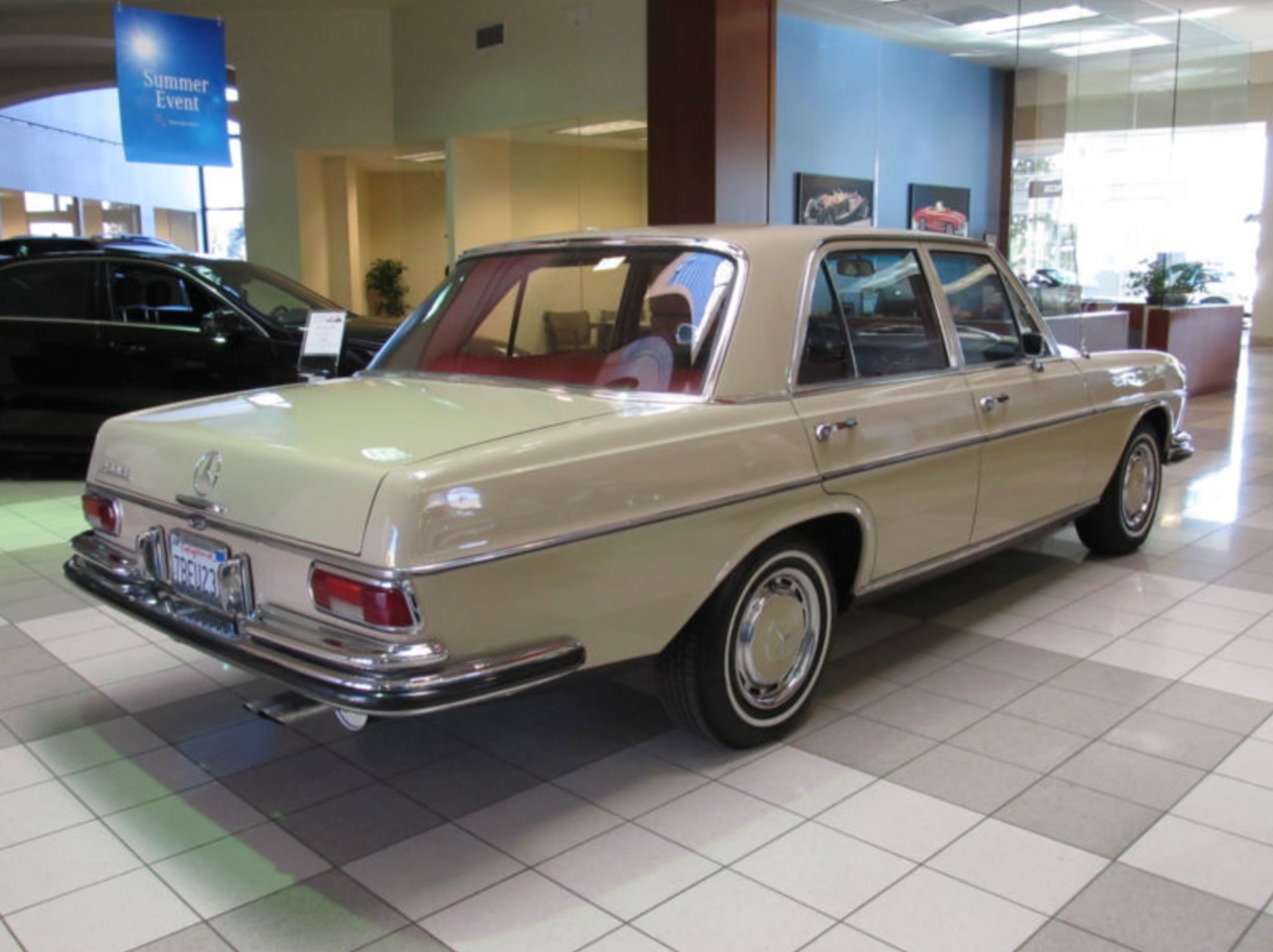 Most of us dream about those barn finds from time to time. That one car that you always wanted that you would give anything to stumble upon in unmolested condition, even if the car had a heavy patina. Or maybe it's a car that you've spotted and expressed interest in, hoping that someday the owner would put it on offer. The latter is the case with this two owner 250SE, as the second owner purchased it from the original owner, whose son refurbished it as a 40th anniversary present for his parents. This car has covered less than 100,000 miles in 47 years and it shows.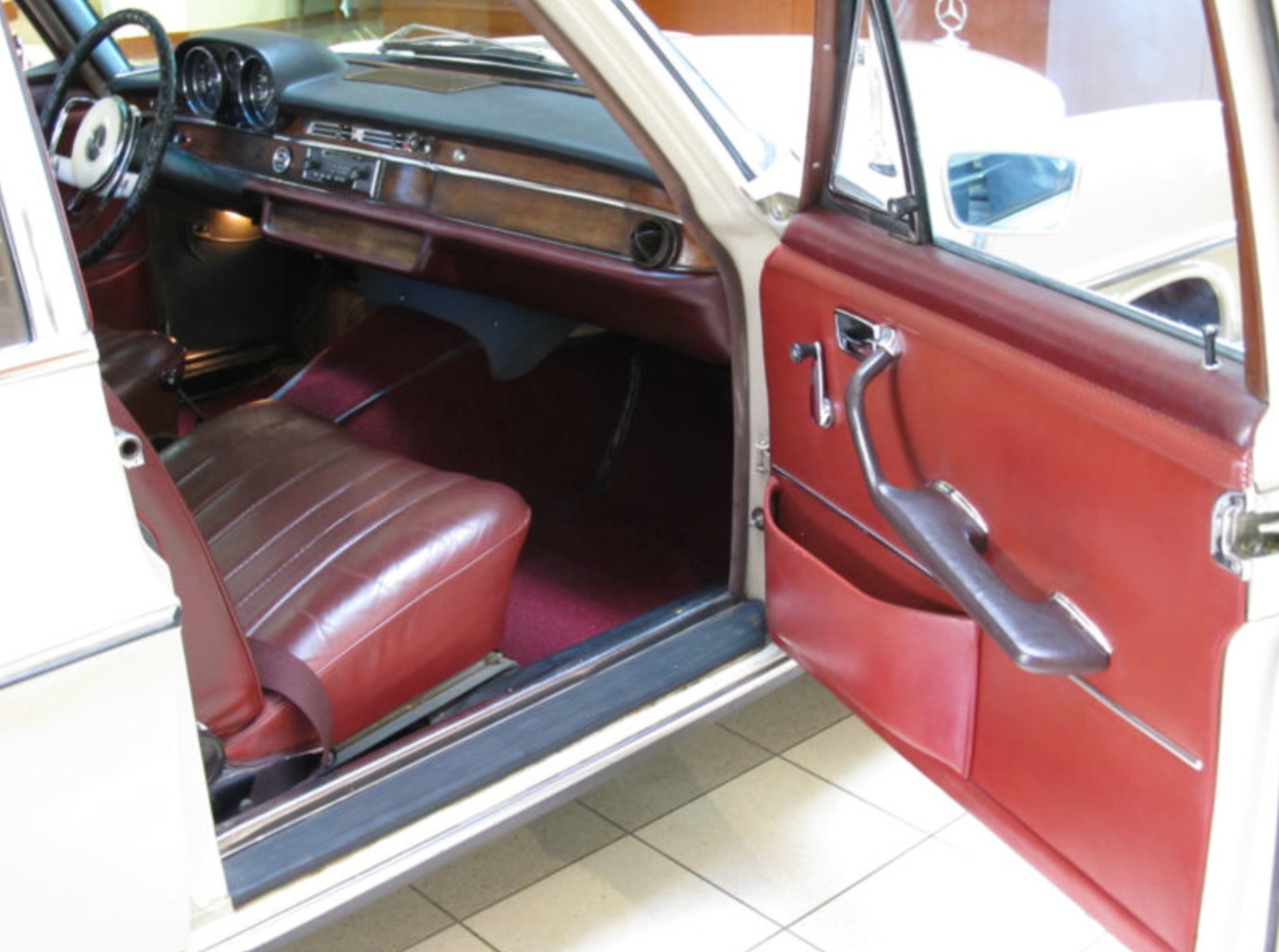 Year: 1966
Model: 250SE
Engine: 2.5 liter inline-6
Transmission: 4-speed automatic
Mileage: 95,000 mi
Price: No reserve auction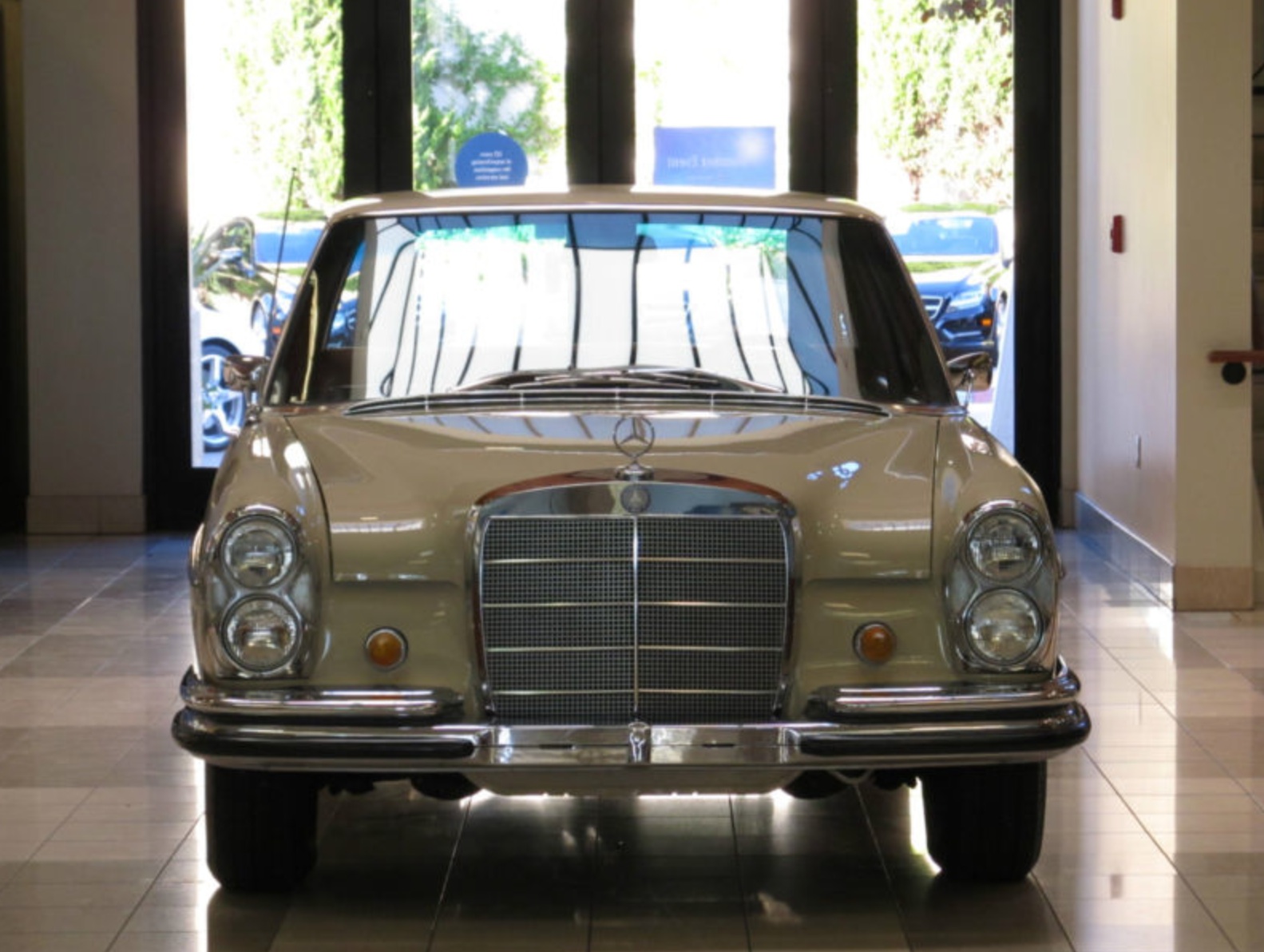 For sale is a beautiful 1966 250SE with only 95,000 actual miles, NOT 195,000. The car has had one owner up until now, which makes me the second owner. Always been a California car therefore the car has no rust issues at all. It's
never been in any accidents, still remains all of its original body panels, The paint is Near flawless and looks fantastic, athough its not the original it has had only one repaint and finished in its original color. The interior is Original, All except for the rear upper section of the back seat,but still looks gorgeous, they are leather Not leather imitation. Carpets have No staining It is still very plush. All of the wood trimming is near perfect Condition with no cracks,all the bumpers, body, moldings, chrome, and glass looks great.

The undercarriage and engine compartment as well as trunk compartment all look fantastic. The undercarriage has never been undercoated it's all original, This is what you would call a true survivor. An original car not a restored car not multiple cars put together to make one nice car, again a true survivor. The mechanical condition of this car will amaze you, the moment your foot hits the accelerator The beautiful In Line 6 cylinder, fuel injection engine starts to scream with no hesitation, with plenty of power to the rear wheels. The transmission shifts just as it should. While cruising down the highway, There are no funny noises Of any kind,and suspension is all nice and tight.

All of the electrical equipment is functional and works great, including the original radio and cigarette lighter, as well as all the interior lights. Keep in mind ladies and gentlemen we are talking about a 1966 vehicle, which is over 47 years old. This car has been well preserved thanks to its Original owner. So here's the story on this car, While I was
servicing my Mercedes at a local Mercedes store, there it was, one of the cleanest Original 250SE I have ever seen, all shined up just serviced with a big ribbon. Literally half of the Mercedes dealership was surrounding this car, so I ask my service advisor what's the story with this car, he tells me a Gentlemen brought the car in for servicing, it was brought over on a flatbed.

The Gentlemen who brought it over requested to have the fuel drained, The battery replaced, all of the fluids changed, and
completely detailed in and out, So that he can unveil it to his parents on their 47th year anniversary. And that it had to look and perform the way it did in 1966. And the price didn't matter, this was the exact car they got married in over 40 years ago, and they were planning a trip to palm springs, where they originally had their honeymoon. So just before I was leaving I was able to meet the gentleman who brought the car over for servicing, I approached him asking him if the car would ever be for sale, he told me he didn't think so, but if he ever did he would give me a call, I said great so I gave him my phone number.

Seven years later I get a phone call saying I don't know if you remember me or not, we met a while back regarding my parents Mercedes. You had asked me if it was for sale, I told you if it ever would-be I would call you. Right at that moment I knew exactly which car he was talking about, I never forgot about it. I said yes I remember, is it for Sale now, he tells me yes his father has just passed away, and his mother cannot bear to look at this car sitting in the garage. I went over and The same gentleman opened the garage and took the cover off the car, I was shocked to see the car looking the way it did over seven years ago. So after conversation for a few hours we were able to come to an agreement. And now the time has come Like most things, as for myself after enjoying something for a little while, there's always something else that catches my eye. I have My mindset on Another car and I only have a two car garage. I do not want this car to sit outside, it deserves a good home, someone who will truly appreciate It just as myself and the original owner once did.I hope I've done my best to answer all your questions. If you have any other questions please contact me on my cell (408) 771-3385 Tom. Thanks for viewing my listing and good luck with your search.

To view more photos of this car go to www.photobucket.com when signing in use username 1966mercedes and password 321321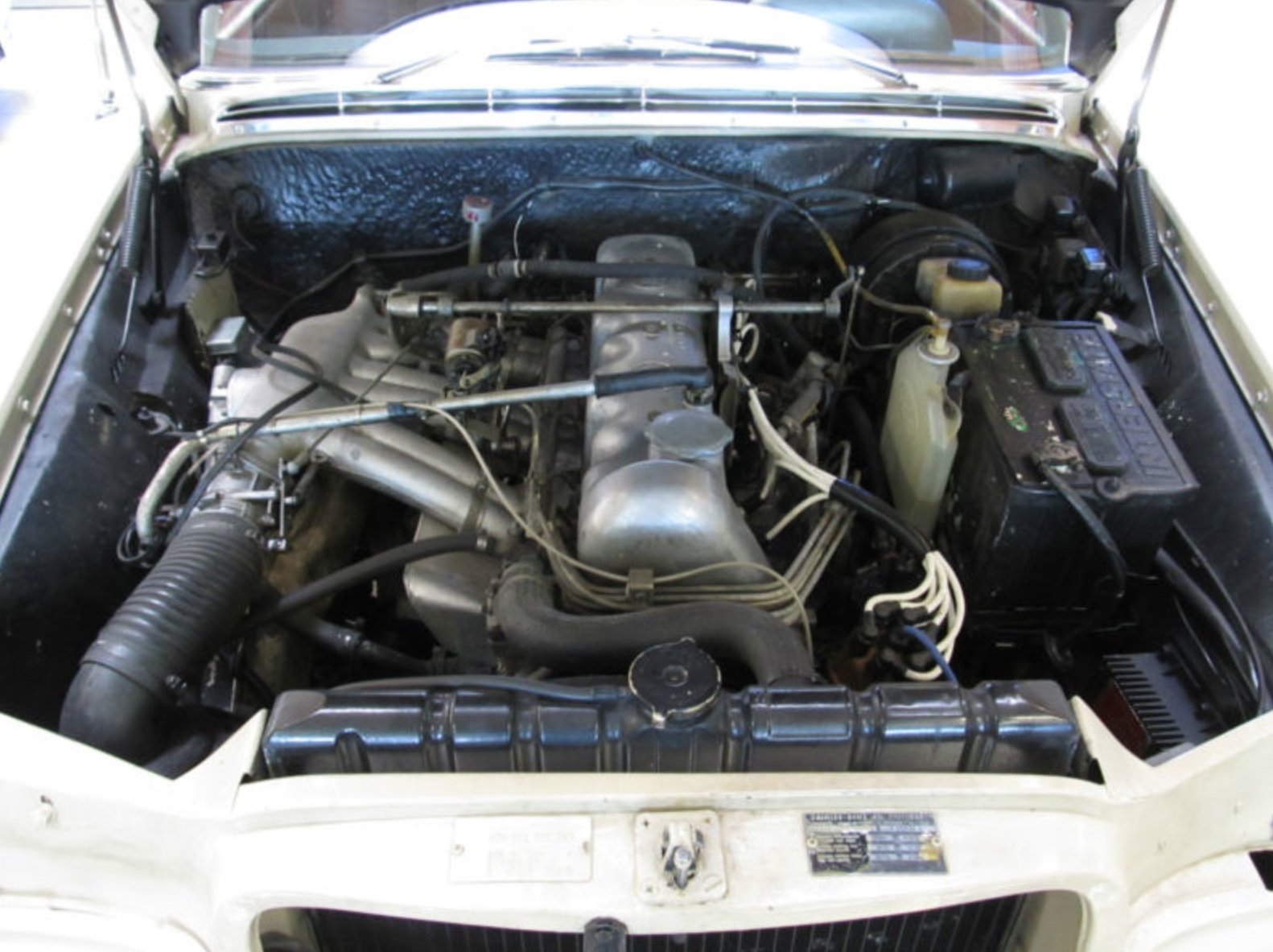 When I was a kid, a friend of my father's had a 280SE and ran it for over 30 years with little hassle. It was a 4-speed manual on the floor but I always loved going for rides in it. Versus the '80s era Hondas my parents had at this time, which themselves were well built, this Mercedes just had an imposing nature about it, from the heavy inputs needed on the controls to the overall size as compared to what was in my family's garage. Unlike the coupe and cabriolet versions of these models, the sedans remain relatively affordable, even in decent shape. Even in excellent original condition, this car may bring around $15,000 at the most, which is rather reasonable considering the entire package here. Show up at the next concours the Mercedes-Benz club hosts with this machine and you'll have others in your class trembling with fear once the judging starts.
-Paul