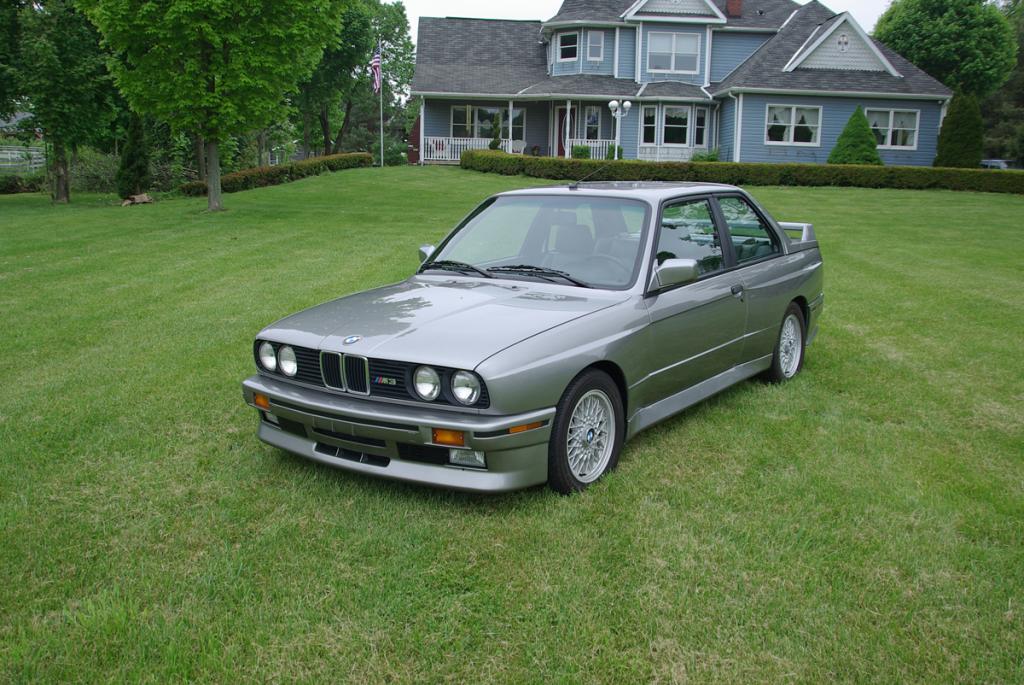 Okay, here we go again. Another low mileage E30 M3 that's more than likely going to go for big bucks? But hey, who's complaining? Most of us here lust after these cars. Nate featured a 1988 M3 with 77,000 miles on Monday, and now here comes a one year newer M3 with about 25,000 less miles on the clock. While it has an accident on its record, it hasn't stopped bidders from putting up big numbers on this one.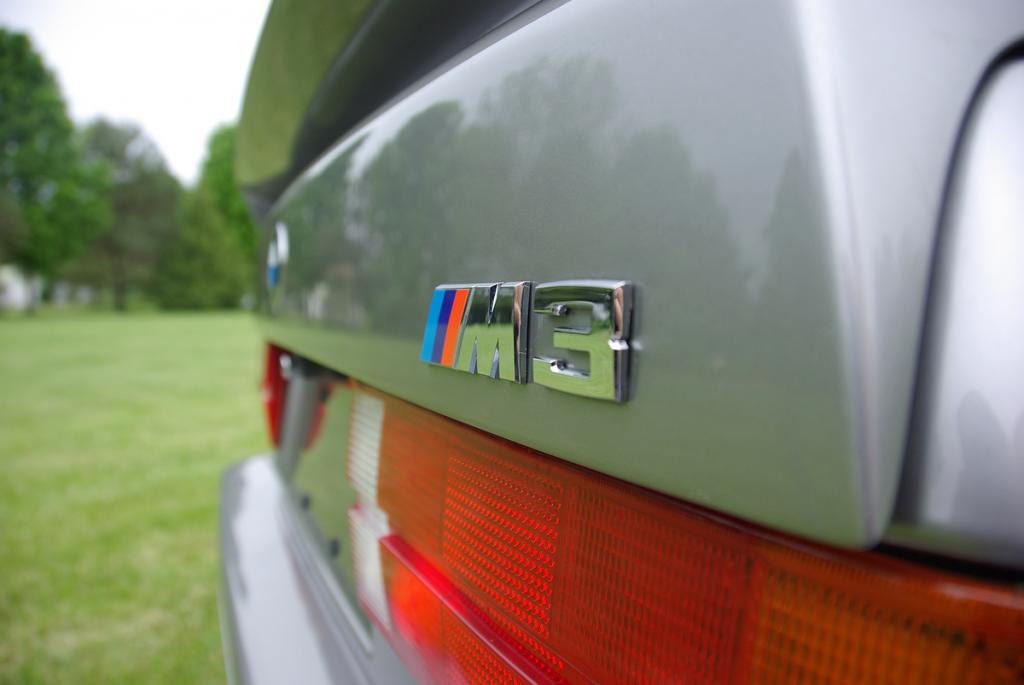 Year: 1988
Model: M3
Engine: 2.3L S14 inline four
Transmission: 5-speed manual
Mileage: 50,548
Price: Reserve met, current bid at time of writing: $34,223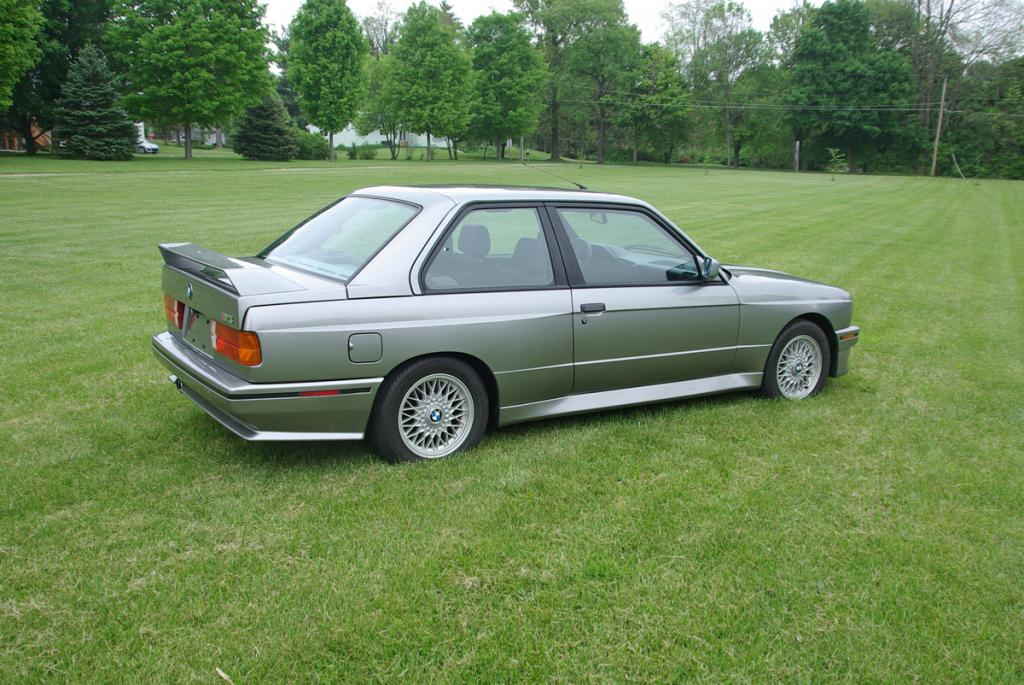 I have reluctantly decided that it is time to sell my 1989 M3; I've just purchased a house and unfortunately cannot keep all my toys. You will be very hard-pressed to find this car's equal; this is a true 50k mile survivor that has clearly been well cared for over the years. I would love to see this car go to a good home where someone will really enjoy it and drive it like it should be driven.

The engine, transmission, and suspension are in excellent shape and the car drives like it just came off the showroom floor. The S14 engine always fires up promptly and runs exactly as it should; it pulls hard throughout the rpm range and has never been abused. The transmission shifts smoothly through all the gears and the clutch feels excellent. The car is equipped with H&R springs, Bilstein shocks, and Super Sprint exhaust. The suspension feels fantastic and the car handles like a dream, it is truly a blast to drive.

This M3 is dressed in the desirable Salmon Silver Metallic paint which is in excellent condition with only a few minor blemishes. The paint still shines like new and the car turns heads everywhere it goes. The M3 still sports the factory BMW basket weave wheels and has an almost-new set of Kumho tires.

The interior is also in excellent condition. The seats are in great shape with very little wear; the leather feels soft to the touch and has been well cared for. The carpet is in nice shape and looks like it has had the floor mats protecting it since day one. Everything inside feels nice and tight and works like it should. The air conditioning blows ice cold, the cruise control works properly, and the power windows and locks work perfectly. The previous owner had a Viper keyless entry/security system installed and it works perfectly.

This is truly a fantastic M3, and I hate to see it go. I have tried my best to accurately describe this car, and I've taken many pictures to help show its condition, however, it is the bidders responsibility to be comfortable with what they are buying and I recommend that interested parties come see the car in person. Please email or call me at (775) 273-8251 with any questions, or if you would like to come see the M3 before the auction is over. A non-refundable $1000 deposit will be due within 24 hours of the auction end. BALANCE IS DUE BY MAY 30, however the car can be picked up later than that if arrangements are made in advance. The car is sold as-is. I can help arrange shipping if required, please email me for details.

I have had many calls and questions about the M3 so I thought it would be best to attempt to answer these here:

The first question that I always get is about the history of the car, here is what I dug up: The car was originally purchased in Charlotte, NC by an affluent gentleman who drove the car to approximately 40k miles. In 1993, it was involved in an accident (which shows up on the history report as "accident or vehicle damage reported: left front fender") and was put into storage before being fixed. The owner passed away without ever fixing the car. Several years later, Tim Johnson (TJ's Auto Body) and Billy Reavis (Motorsport Connections), North Carolina BMW enthusiasts with great reputations, caught wind of the car and rescued it. The front fenders and hood were replaced in the process. At the request of several ebay members, I have popped out the rear turn signals and confirmed that the VIN stickers on both quarter panels do still match. I have also removed one piece of the undertray at the back of the car and confirmed that the rear bumper still has its matching VIN sticker in place. I am told that the front bumper must be removed to see the sticker there and I am not willing to go that far, so I cannot confirm whether that sticker is there or not. All other visible VIN tags are in place and match, including both doors, deck lid, engine, the cowl stamp, and the dash pad tag. The M3 was purchased by Jeff Hall after the work was completed and was driven and shown occasionally. Jeff had several other BMWs, including another E30 M3 which was set up for track use, and in 2010 he put the car up for sale. Here is a link to the ad that he posted. The next owner, also from North Carolina, drove the car very sparingly over the next two years, adding only 1000 miles. In fall of 2012, he put the car up for sale because he was moving and could not bring it with him. This is when I purchased the car. I have driven the car many times, only when the weather is perfect, and have not added many miles. The M3 has not required any work to be performed since I purchased it and has only received regular servicing. The car does not currently need anything and is ready to drive and enjoy.

I have also received questions about the AutoCheck history report: The report shows that this is a "grey market" vehicle, meaning it is a car that was not originally intended to be sold in the US. This is NOT accurate, this car was originally and always has been a US car, intended for sale in the US, this simply arose due to sloppy paperwork at the DMV.

I am not willing to reveal my reserve, however I do feel that it is very reasonable and I believe that it will be met. Please let me know if you have any other questions.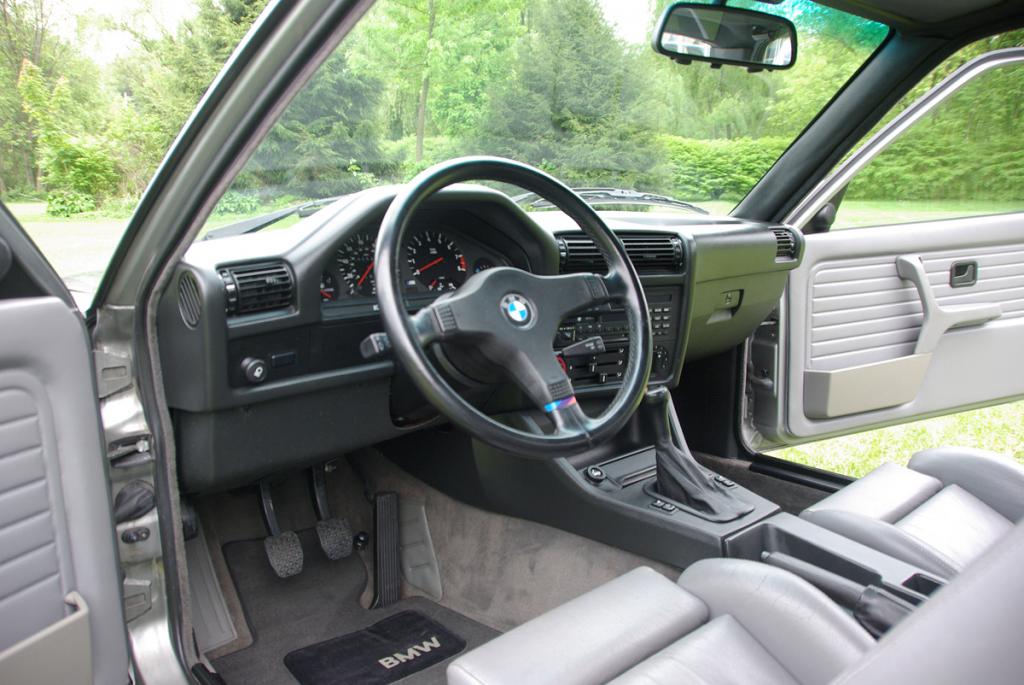 Looking at this car, it's hard to tell from pictures that it has had any panels replaced. I give the seller credit for giving as much detail as possible about the incident that shows up in the vehicle report. Oftentimes these are minor fender benders but it would pay to give this car a thorough going over before buying, of course. The M3 that Nate featured on Monday did not sell after an impressive 65 bids and final bid of $42,000. Any E30 M3 that breaches $40,000 has to be the best of the best and I personally think closing in on 80,000 miles precludes you from that club. By all means, it was a nice car, but not $42,000 nice. I'd suspect this car might close in on $40,000 but probably won't eclipse that mark. If it didn't have the accident damage in its history, it just might have.
-Paul