What can be said about the E30 BMW M3 that hasn't already been said. Revered by petrol heads the world over, it certainly is in my top ten list in terms of cars I must own before I die. Sadly, for many of us, these are being priced out of our reach. This one-owner M3 for sale in Arkansas, however, is just a bit more realistic price wise than some of the examples we've featured as of late. The mileage might be high, but it certainly looks like it has had its fair share of tender loving care.
Year: 1989
Model: M3
Engine: 2.3 liter inline four
Transmission: 5-speed manual
Mileage: 186,500 mi
Price: $19,500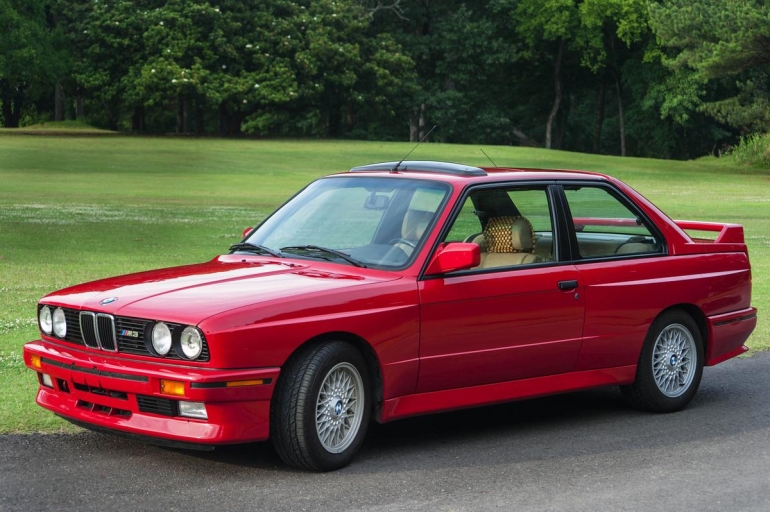 1989 BMW M3 E30. Being the sole owner of this great 5-speed manual transmission vehicle I can tell you it has been an absolute joy to drive this car on the open road or in the city. Because of its well-taken cared-for age and, in my opinion, one of the few German manufactured automobiles that "looks German," it still turns heads which is great for the ego. I will not bore you with all the standard specifactions because if you are looking at this sale item, you already know what it is. By covering details of ownership you'll have a better idea of what I'm selling.

It's a one owner car, has lived in a garage in the South all it's life, the same certified BMW mechanic has done all repairs, never been in an accident, never hit a pot hole or traveled down a gravel road and no rust. A complete re-painting to the original color plus clear coat approx. 10 years ago and a complete re-upholstery 7 years ago. Currently all fluids are fresh including new battery (Optima) with a set of Yokahoma V4S tires, a Dinan perormance chip and Nology "Hot Wires" for the plugs, everything works.

With the Alpine radio cranked, all windows down and the sunroof wide open the M3 is truely a sweet ride….as one person described the car "God's Chariot." Price: $19,500 firm
Almost $20,000 for a 24 year old BMW closing in on 200,000 miles might seem nuts, but such is the market for these cars right now. The E30 M3 has been garnering heaps of praise in the press and enthusiasts have identified it as a non-distilled race car for the street. The low end of E30 M3 prices tend to hover around $14,000 or so. I'd say this one isn't priced too far off. The mileage might scare some folks off, but other than a potential re-trim of the front seats, this is one sweet survivor that you could use without guilt.
-Paul