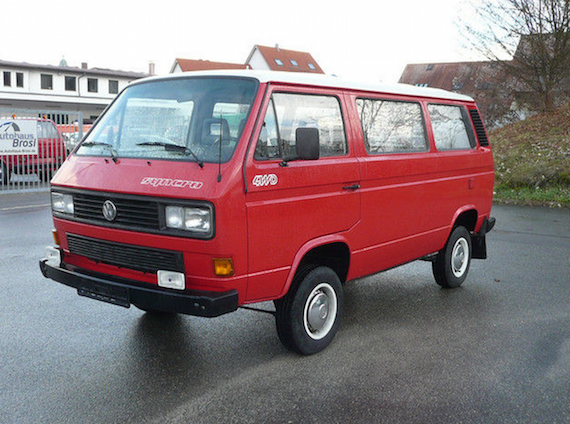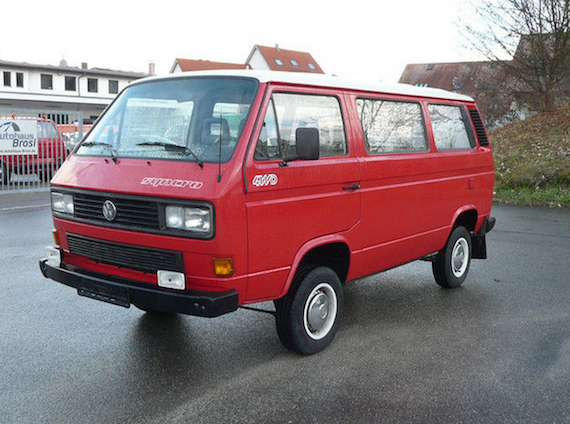 Most of the T3 Syncros we see in the US are megacampers, done up with lots of GoWesty parts to take a shot at being the toughest van out there. Today's Syncro used to belong to a German fire department but comes delightfully bare; a tin top with standard wheels and hubcaps keep it extra stock, with just the white top and bright red paint alluding to its public service history. There's no camper or even bed in the back, but you can seat 9 people in this thing! With fewer than 50k miles, it'd go for something crazy on this side of the pond, but in Germany the T3 supply helps keep prices low.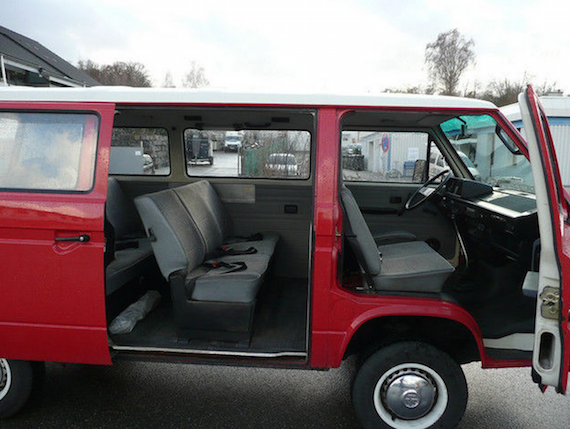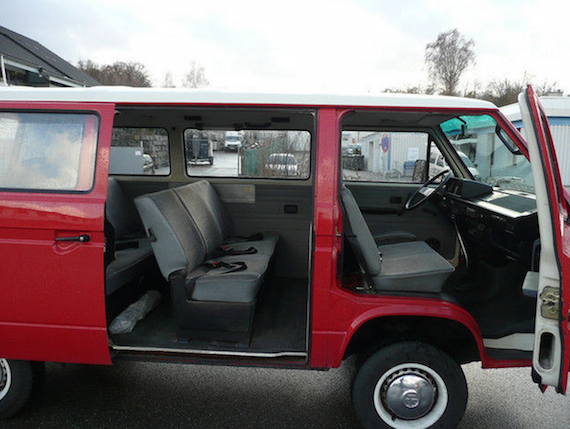 Year: 1989
Model: T3 Caravelle Syncro
Engine: 2.1 liter flat-4
Transmission: 5-speed manual
Mileage: 47,845 mi
Price: $13,383 (€12,750)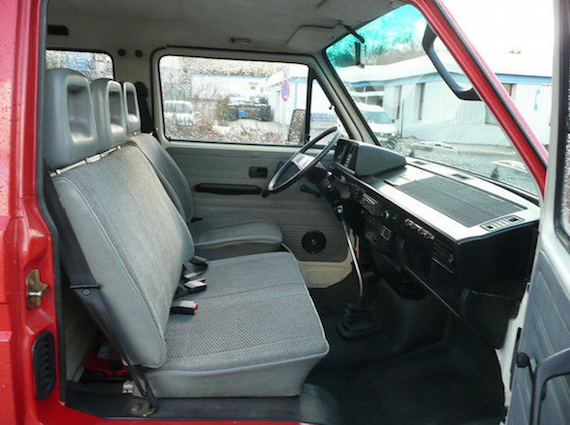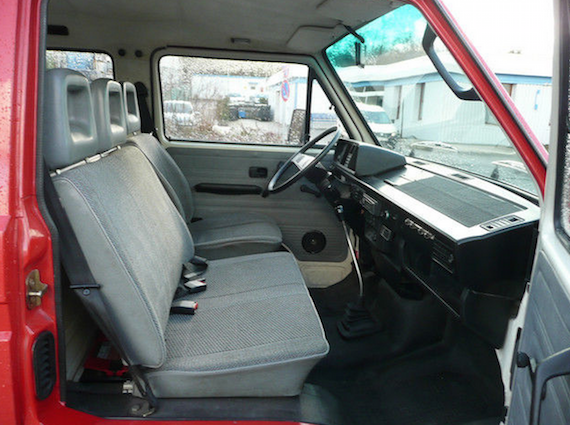 VW T3 Caravelle Syncro, red, Registration date 30.11.1989, former fire engine, 70 kW / 95 hp with regulated catalytic converter gets the green environmental badge. Original 77 tkm! differential lock rear, a total of 9 seats, triangle-hinged front auxiliary heat exchanger with fan at back seat to heat the passenger compartment, rectangle lights front, CD radio, fog lights. Customer service / inspection new. We constantly have a large selection In Stock T4, and includes more than 20 T3 with regulated catalytic converter and green environmental badge – VW buses of series T1. Currently several further T3 Syncro New Items! Also for vehicle extensions and conversions (eg camping vehicles, leisure Transportation or commercial use, etc.), we are your partner. Trade-in your previous used cars and financing are possible. For organizational reasons, answering emails is often a time lag possible. Give us a call, we will advise you by phone.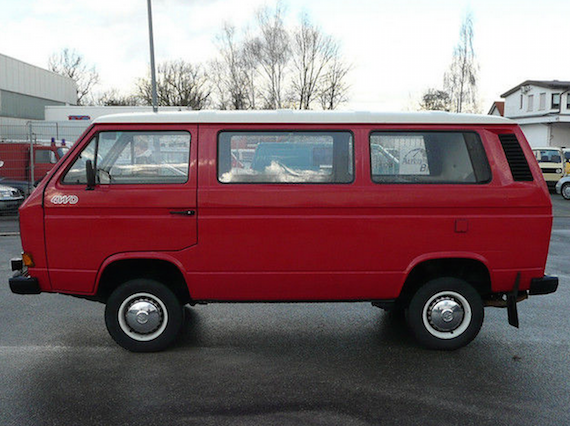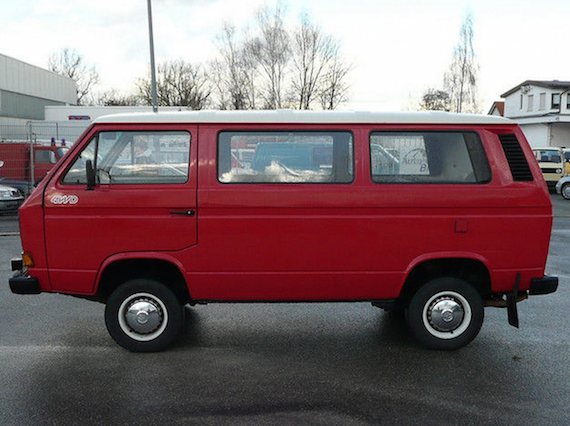 Sure, the van I plan to buy must have sleeping arrangements, but for an around-towner in a place with weather (i.e. not the Bay Area these days), this van is perfect! It looks showroom-perfect but slightly unique, and the presence of Syncro on an otherwise basic van is really cool. I want to buy this and become a Lyft driver in Bozeman, Montana or something. You could buy and ship this thing for roughly $15k, so take advantage of the depleted Euro and get an awesome van!
-NR