Warning!
This post is in our archives. Links in this post may have been updated to point to similar cars available to bid on eBay.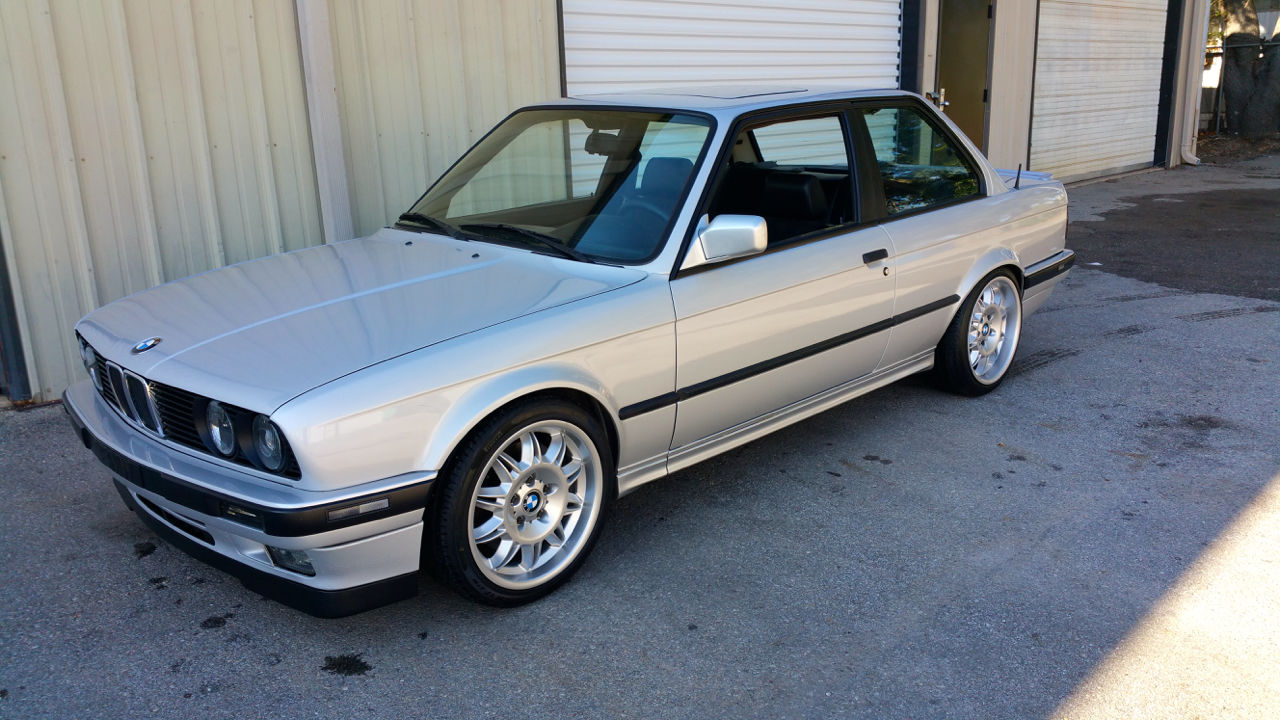 The S52-E30 swap makes a lot of sense to me, and I hope to some day try one out – if not own one. We've seen examples that range from Eastern Europe-y to So-Cal slacker, but today's silver 325is takes a decidedly more subtle approach. Yes, it's modified, but the E36 DS2s look good, as do the Alcantara centers on the seats. Overall it's a pretty great package that, if the seller's claims of no issues at all hold true, make this an exceptional E30. My biggest issue with this sale is that the motor came from an M Coupe, which makes me sad. Maybe that M Coupe got was totaled… but let's just pretend it got an S62 swap. Either way, this seller took an opportunity and did an E30 swap right.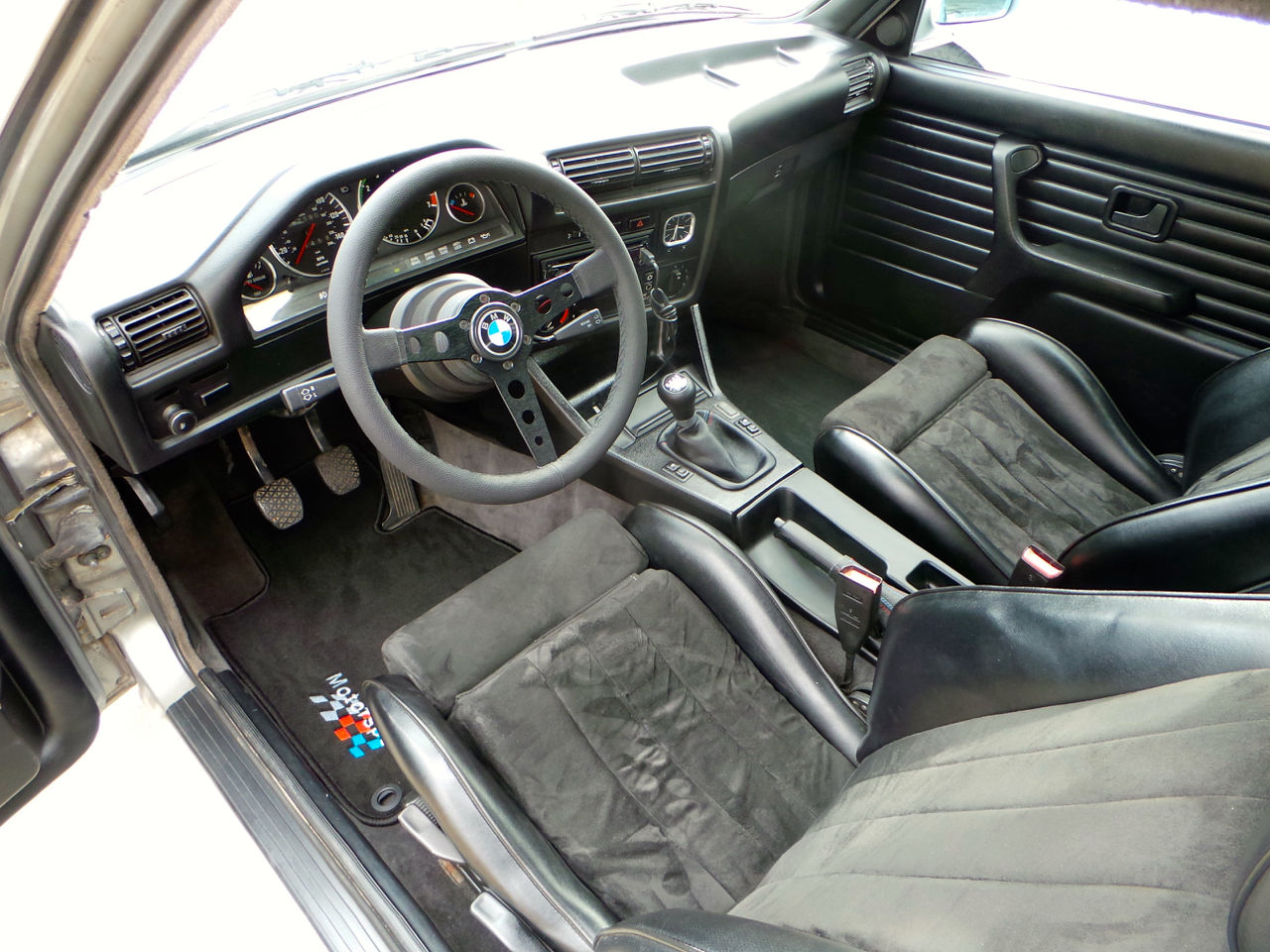 Year: 1990
Model: 325is
Engine: 3.2 liter inline-6
Transmission: 5-speed manual
Mileage: 137k mi on engine
Price: $15,000 Buy It Now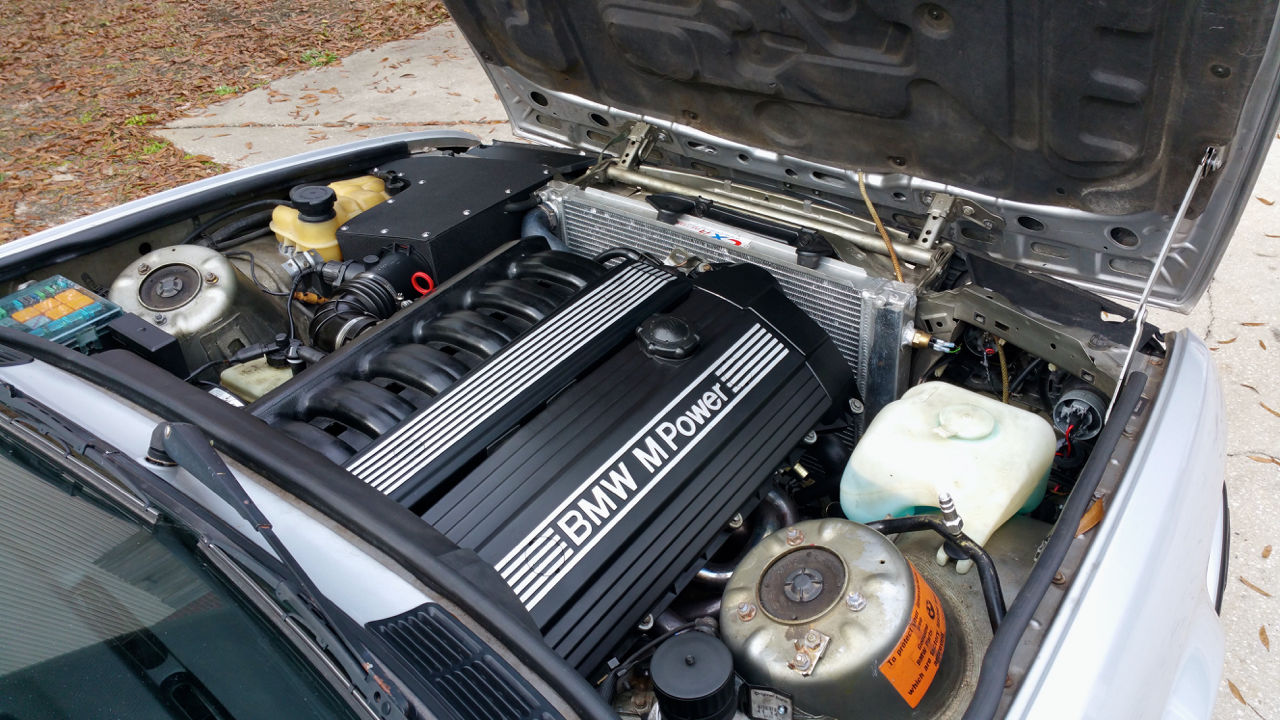 The run down; NO issues with this car mechanically at all and it does have working AC, Power Steering and Heat..it pulls like a freight train, would not hesitate to drive this car cross country. AC is (R134) blows ice cold. All electronics work as well. No leaks or rust of any sorts. I have receipts for the work that has been done and other things.

Recent Maintenance:
– engine refreshed with new seals at the time of swap (7k miles ago)
– Oil change (500 miles ago)
– new spark plugs (200 miles ago)
– new knock sensors x2 (500 miles ago)
– new intake manifold gaskets (500 miles ago)
– new throttle body gasket (500 miles ago)
– new rubber fuel lines
– fuel filter
– refurbished 24lb injectors(Bosch)
– new OE cooling system rubber hoses (500 miles ago)
– clutch master cylinder (FTE) 100 miles ago
– clutch slave cylinder ( FTE) 100 miles ago
– new Alternator (1k miles ago)

Engine:
– S52 ('99 Z3M coupe) 137k miles currently
– OBD1 conversion, wiring harness done by dave (Markert Motorworks)
– M50 manifold
– Stage 2 SSsquid tune
– Cams (Riot Racing) installed by Markert Motorworks
– Vanos rebuilt with Besian kit (installed by Markert Motorworks)
– Big Bore Throttle Body 68mm (Riot Racing)
– 24lb injectors (Bosch)
– 3.5′ MAF with mishimoto elbow intake boot
– 3.5″ Castro Motosport CAI setup

Transmission:
– 5 spd ZF trans(Z3M coupe) 136k miles
– 3.25 LSD(e28) w/ Z3M fin cover

Suspension:
– right now I'm running Bilstein Sports shocks and Springs in the rear and Coilovers in the front (not sure of brand), but I have brand new BC racing Coiolovers w/camber plates, spings are 7k front & 8K rear (not installed yet)
– 5lug swapped E36M3 front and Ti rear
– Revshift poly bushings all around 80A
– wheel stud set (Motorsports)

Wheels:
DS2s 17×7.5 fronts and 17×8.5 rears et41 all around.. with new tires 215/45/17 F & 245/40/17 R

Interior:
– Sport Seats in Black vinyl w/ Alcantara inserts in the middle, these are really comfortable:-)
– RenownUSA steering wheel 350mm, I have the stock sport wheel if you prefer that instead
– Motorsport floor mat set( front and rear)
– Crank sunroof

Exterior:
– smoked Euro smileys(depo) w/HID kit 4300
– OE is sideskirts
– OE is front lip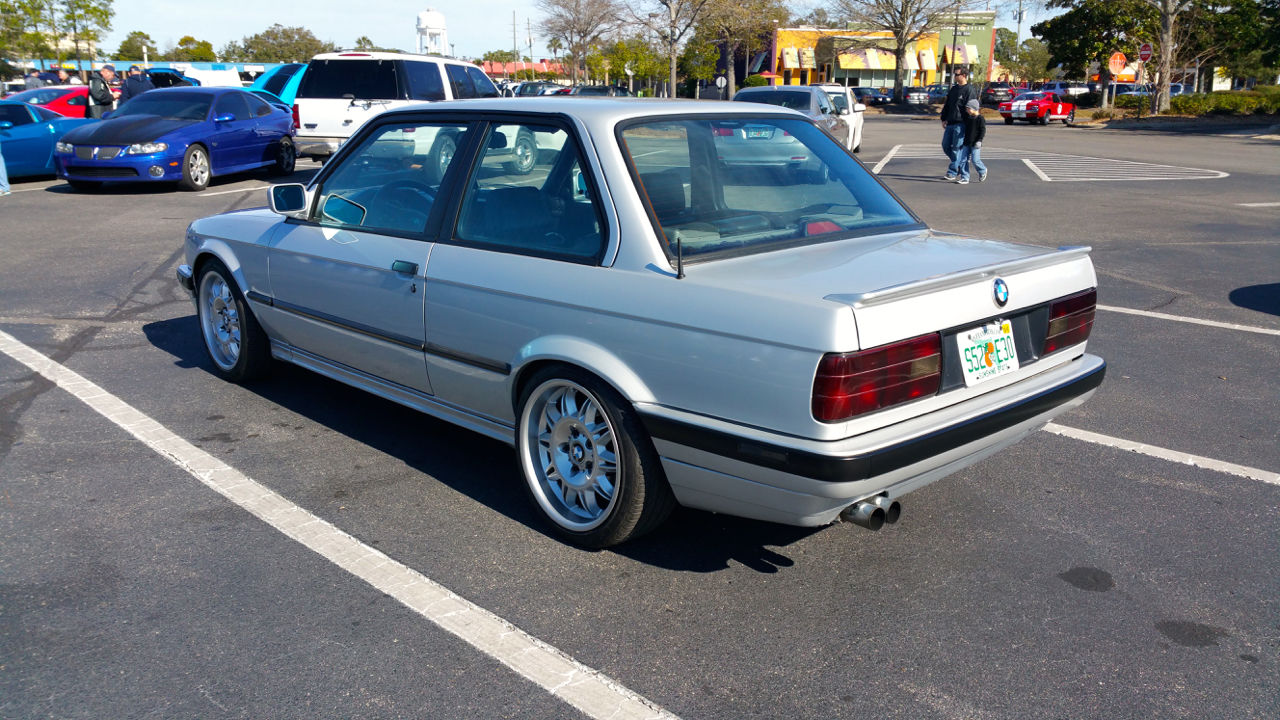 I love the DS2s in general but they're a little large in this application. Some OEM+ 16″ wheels would keep this extra clean with a little more of a sleeper factor. On the other hand, whatever! This E30 has 240hp out a silky inline-6; maybe it deserves a little extra show. Wheel preference aside, this is a clean, well put-together E30 in the low-teens. The mileage on the engine and general swap nature would keep me from paying the full $15k Buy-It-Now.
-NR