The Corrado always gets a lot of love from the Volkswagen faithful and has been recognized as an up and coming classic in various automotive media outlets. However, when people fawn over this sports car for regular volk, more often than not its the VR6 engined Corrado that gets all the attention. The earlier G60 model, with it's G-lader supercharged four cylinder engine gets a bit overlooked. Has the time come for these early model Corrados? This G60 for sale in Illinois is a two owner vehicle with a shade over 80,000 miles that looks rather fresh with a recent repaint.
Year: 1990
Model: Corrado G60
Engine: 1.8 liter supercharged inline four
Transmission: 5-speed manual
Mileage: 82,400
Price: $6,500 Buy It Now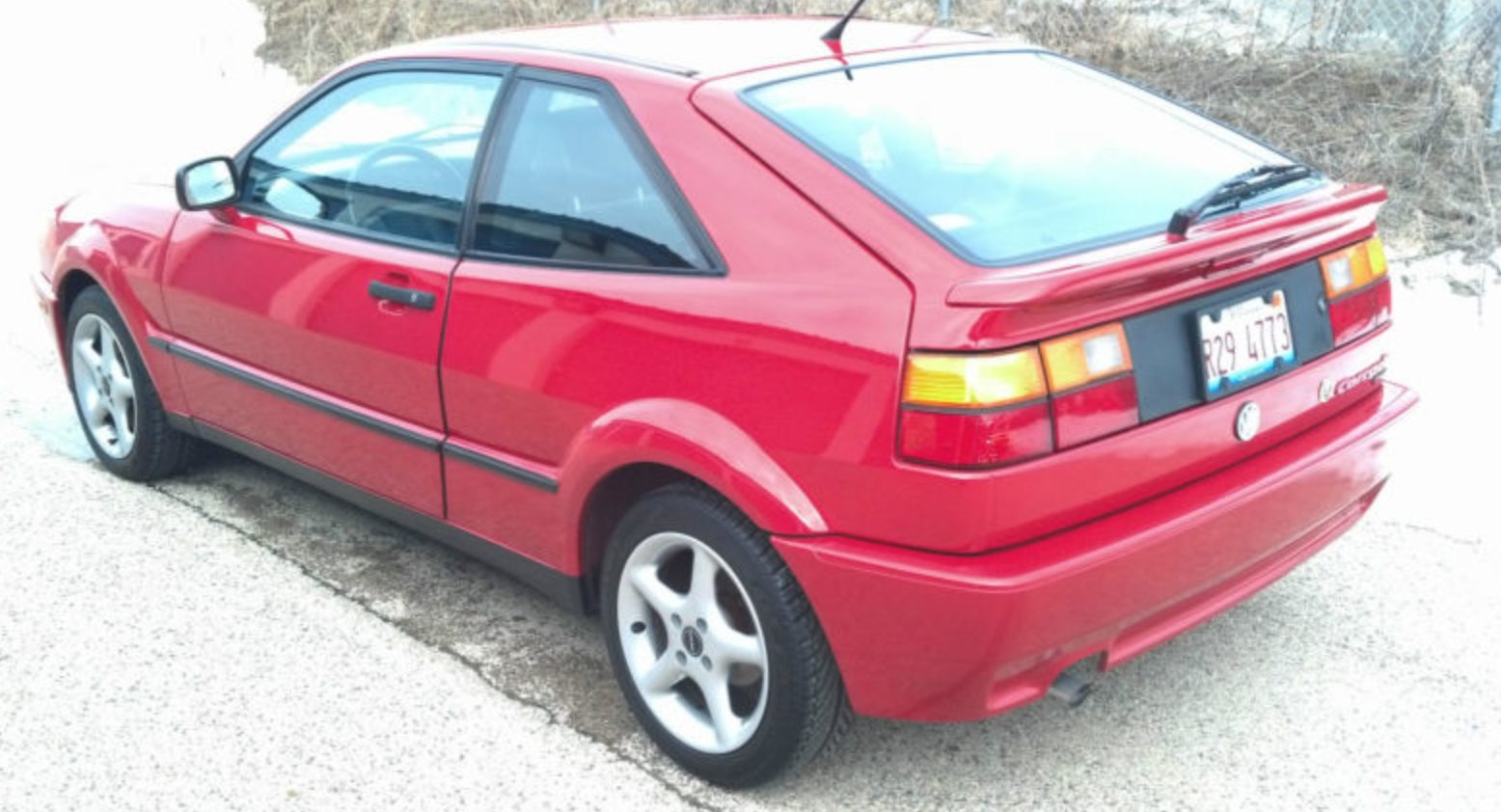 I am selling a 1990 Volkswagen Corrado G60. This uniquely rarely seen car runs great, is extremely clean inside and out, and is in very good condition. It has just over 82,000 original miles and I am the 2nd owner of this car. The 1st owner maintained this vehicle well and kept good records. It has a 1.8-liter 5-speed manual supercharged engine, 158 horsepower, 4-wheel disc brakes, 15-inch wheels, an and active rear spoiler which extends automatically when the car reaches 45 miles per hour. Standard features include power windows and mirrors, power door locks, air conditioning, rear window defrost, fog lights, cruise control, a tilt steering wheel, an AM/FM/cassette stereo system, and a sliding power sunroof. Everything works on this car and is a blast to drive.

The car has been recently upgraded with:

new paint job
front brakes and rotors
new battery
plugs and wires
new tires
new heater core
new A/C compressor, condenser and radiator

Please read up on this car by doing a search on the internet before contacting me. There's plenty of info available if you want to know more about the history of Corrados. Serious inquiries only please at roland1231@prodigy.net.
Corrado G60 prices have always trailed the VR6 model, unsurprisingly. If this car is as good as it looks, $6,500 isn't too far off the mark. Between $4,000 and $6,000 is about what you can expect to pay for a G60 in decent shape. The only problem is that cars such as the BMW E36 M3 or a nice E30 325is can be had for not much more money. The Corrado certainly has its merits, but if it were my money, I'd be gunning for the M3 (or a VR6 engined Corrado).
-Paul