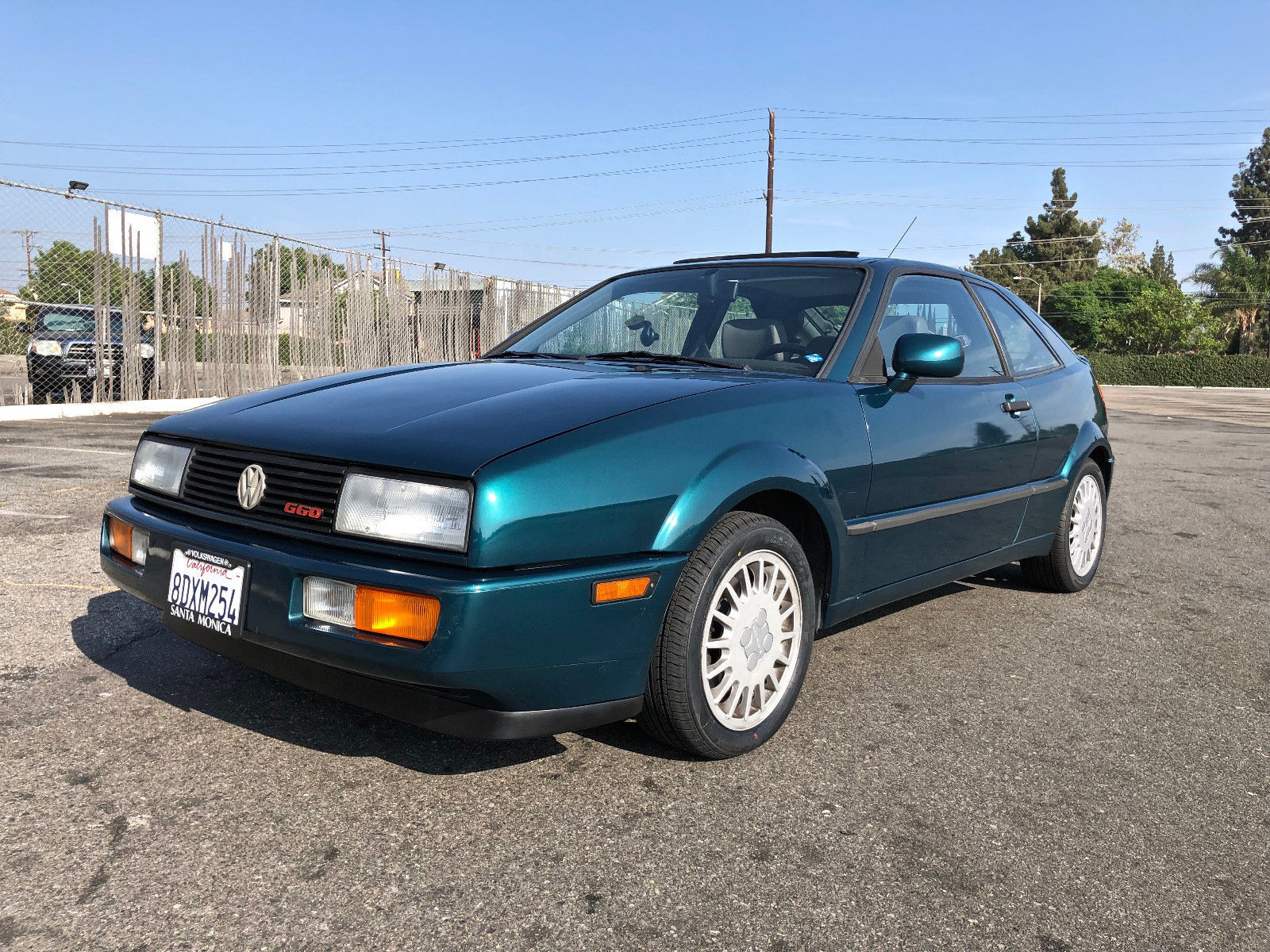 Jealousy.
I still remember the moment as the wave of envy set over me. A struggling college student, I had tried hard to balance my love of cars with the multiple part-time jobs I fit in between classes. Ultimately, cars probably came before some things they should have, but still fell staunchly behind the realities of life. Rent. Tutition. Books. Utilites. FOOD. These necessities multiplied themselves together over the years, grasping at my meager weekly paycheck more rapidly than I could deposit it in the bank. Trips to the pump were always metered; weeks went by holding breath at every turn of the key, praying for a safe completion of circuit. And when you own a '84 Volkswagen that sat in a driveway not running for decade rotting away before you resurrected it, often your dreams of a trouble-free commute are unrealized.
As a result of my shoestring budget, I often turned to a friend to help with mechanical work that my GTI often needed. He'd stop by my house after work and wrench for a bit, or I'd drive it by his place for a replacement part or ten. He also had a A1 – a sweet special edition Cabriolet from '85 which he had spent years tricking out. But on one of these repair stops, he introduced me to his new toy.
It was 1998 and he had picked up a '90 Corrado G60. He had picked it up cheap, too, as they often broke even when pretty new. Two things struck me about this car. Though it was only 6 years newer than my GTI, it might as well have been a spaceship. The two shared nothing in common outside of the badge. My pyrite-in-the-rough GTI was rusty and not so trusty. Horrible build quality meant things regularly broke, or fell off, or rusted off; often, the trifecta struck. It was a square slowly-deteriorating block of iron oxide in a rounded-off world. In comparison, the Corrado looked well-built, felt modern, was comfortable, had air conditioning and electronic items that…well, functioned, and even had paint all in one color. But the other thing that struck me was just how tired and old that Corrado already felt in 1998. I rarely buy cars that are newer than 10 years old, but this Corrado felt a lot more than that already. Perhaps that was because the VR6 model had so quickly replaced it. Or perhaps it was because I was still excited for new cars to launch in 1998. Looking back, though, my initial impressions of the Corrado G60 still hold true. But am I still jealous that I didn't have one?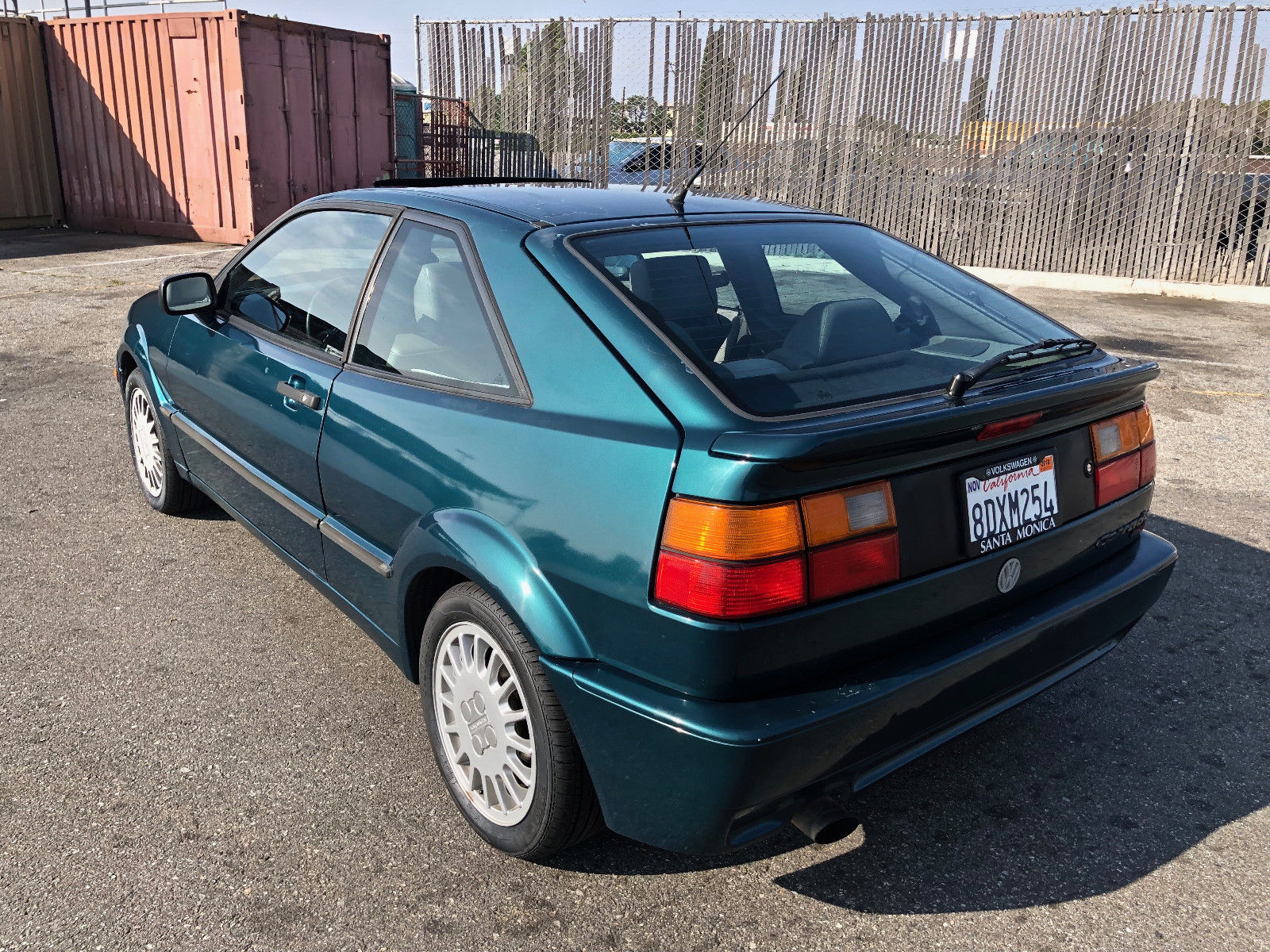 Year: 1990
Model: Corrado G60
Engine: 1.8 liter supercharged inline-4
Transmission: 5-speed manual
Mileage: 97,500 mi
Price: $5,000 Buy It Now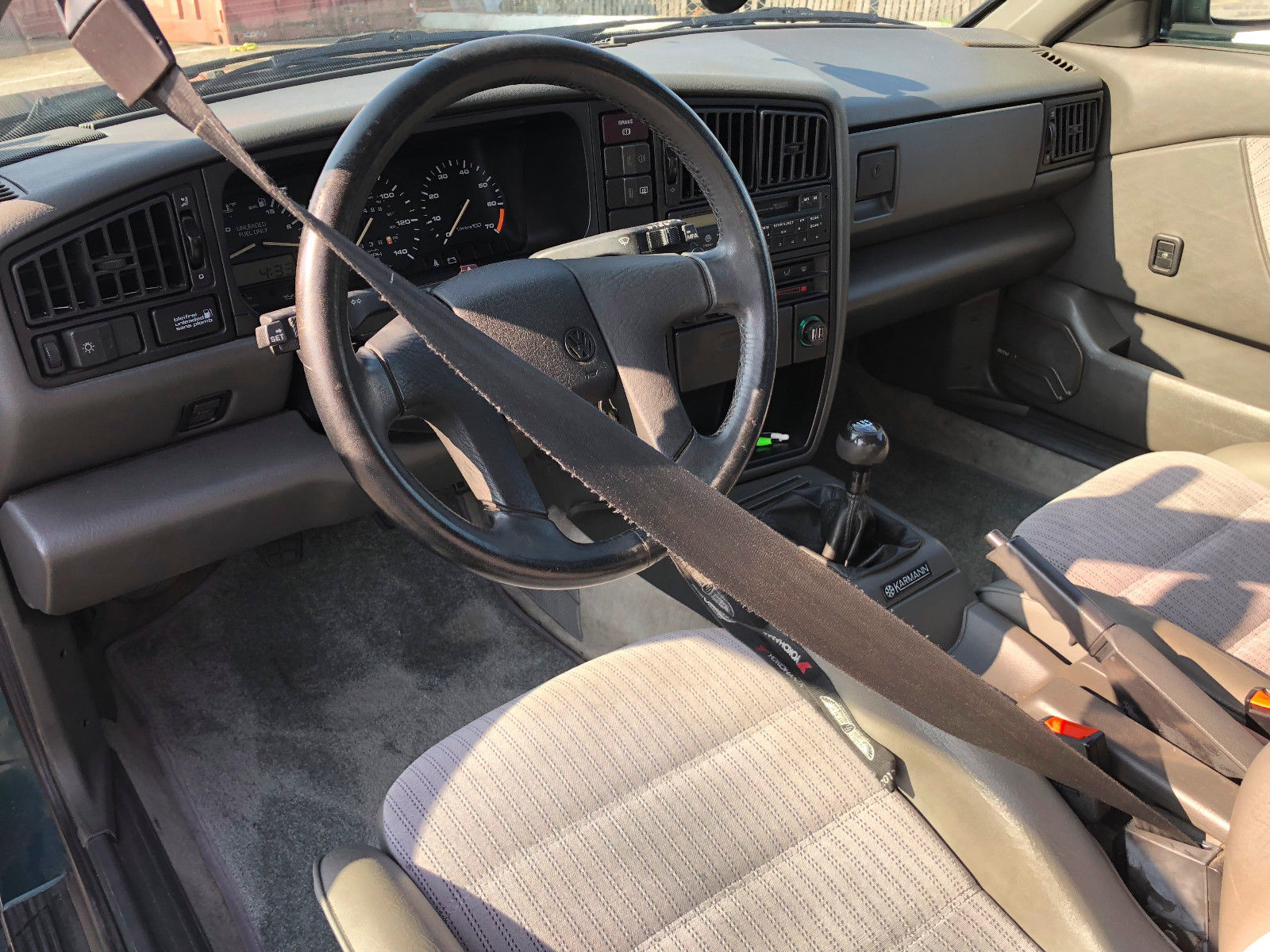 Dark Green Metallic with Grey interior.
Everything works, except the ambient Temp is off by 20ºF, since I could not find the original part (used one from a 2000 Golf)
Brand new tires (5 days ago), just replaced the Timing belt on Monday.
The Supercharger was rebuilt in 2007, still holds boost no problem, no noises or anything.
New Control Arms (with Poly Bushings) and Shock Mounts. Front Brakes new, Brake Fluid Flush done as well.
Still has the Stock Exhaust and Cat. Passed Smog in May! Spoonfed Tuning Front lip, since the stock one was missing.
Repaired Stone Chip in the Original Windshield (wanted the preserve it), visible but fixed
No Oil Leaks, does not use Oil either (surprisingly). No Rust (Sun damages paint, but at least we don't get rain here).
Window regulators work, sunroof works, spoiler works, new Floormats, Auto Seat Belts work. Stock Blaupunkt Heidelberg Radio and Casette Plauyer with Stock Active Speakers.
And yes, the Air Conditioning works as well! (Still on R12a)

The Bad:
The car was resprayed a couple of years back, the clear coat is failing on the roof, the hatch, spoiler and on top of the rear bumper.
Has some scratches and some dings, but nothing too major except obviously the clear coat (Respray would be about $450 for the affected areas)
Driver Seat has damage from the sun, the vinyl shrunk and split a seem, also cracks on the left of the bolster.

Walkaround Video:


Hi Res Pictures and Carfax Report on Dropbox: https://www.dropbox.com/sh/qg5li8r9f…KQ27gm8Ha?dl=0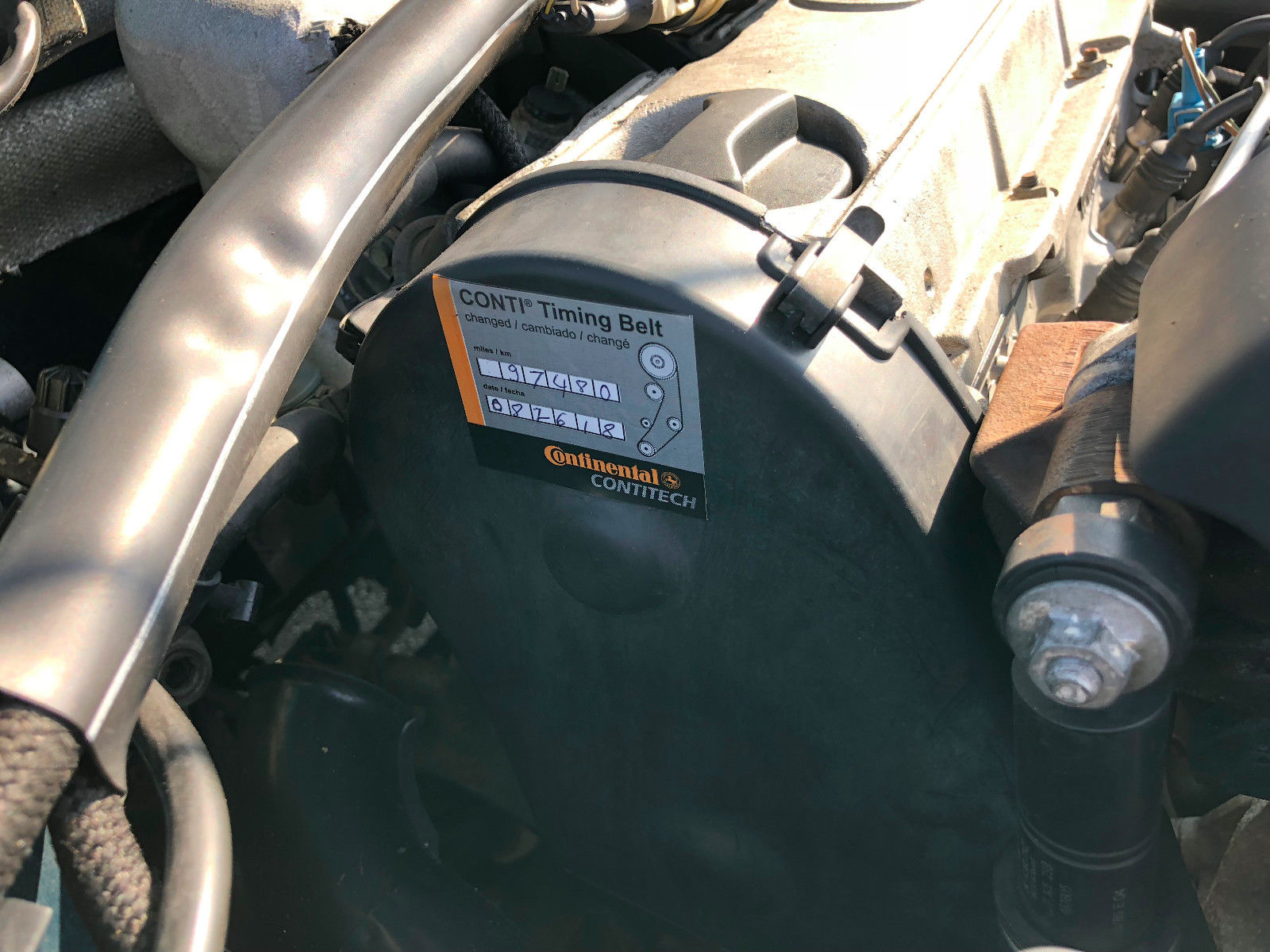 The seller claims this '90 Corrado G60 is Dark Green Metallic (D6U), but I think it's Green Pearl Effect (C6V) – the same as my friend's, and consequently when I stumbled across this listing I was instantaneously met with a wave of nostalgia. This one is, amazingly, in better shape than my memory of the one I saw in '98. With under 100,000 miles and generally original and well-kept, it's not perfect but shows better than 75%+ of the remaining G60s out there. These Corrados weren't cheap in 1990 – you'd have to pony up nearly $18,000 for one although they had few options and were well equipped. VW sold 5,650 that first year, but sales declined each year that followed. Ironically, though the G60 sales outnumber the VR6s brought in, you'd never know it today. It's much easier and more common to find a late VR6 model, as many quickly abandoned the failure-prone G-lader design not long after VW did.
While this car is nice, in good condition and offered at a pretty reasonable $5,000, these cars rarely bring strong bids like the later models. The last clean G60 I looked at sold at only $3,650.. The one before sold for $4,800. I really don't think the price is far out of line for what's being offered here, but I have to admit, I'm really no longer jealous. I do think that the Corrado aged better than its contemporaries, such as the Ford Probe. But for $5,000, I'd rather have the super clean 924S I looked at, or if it was a VW I was going for my $5,000 would go to the 16Vless 1991 GTI 16V. When they first came out, these supercharged Corrados were the King of VWs here – but time has marched on, and now they're more of an interesting footnote than an inspired design to me.
-Carter