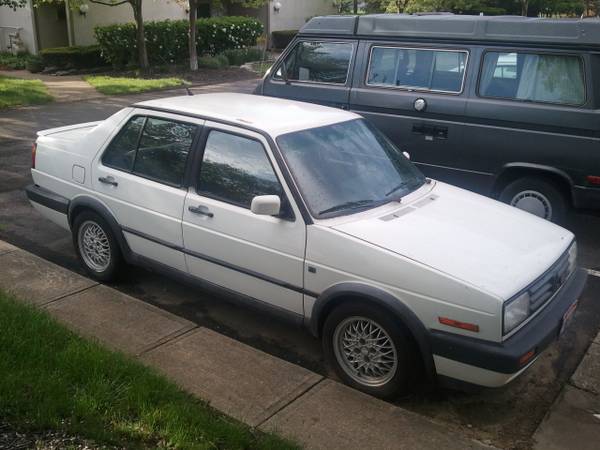 A dying breed, an unmolested pre-93 Volkswagen is a rare find. An unmolested 16v GLI is even rarer. A favorite of VW enthusaists, the 16v GLIs and GTIs are the top level of performance offered in the MK2 (at least in the US). The 1990 model sported the 134 bhp 2.0 16v (it was 1.8L on earlier GLIs) mated to a quick ratio 5 speed gearbox making these cars are a blast to drive. The GLI also offered Recaro sport seats, BBS RA alloys and a GLI trim package that differentiated it from your every day GLI.
This clean Alpine white GLI for sale in Columbus, OH looks like a nice clean slate for a driver, modified car, or a collector piece.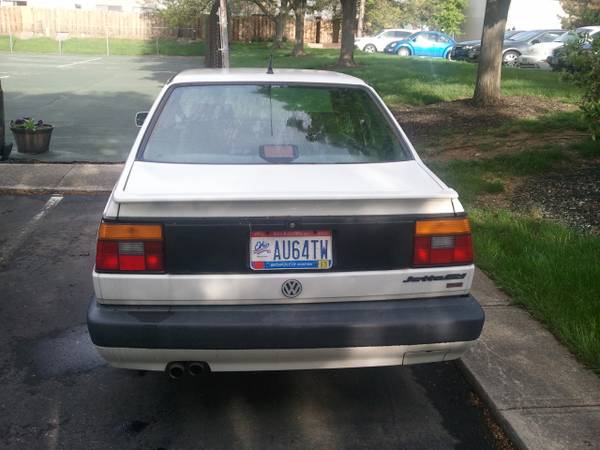 Year: 1990
Model: Jetta GLI 16v
Engine: 2.0 liter inline four
Transmission: 5-speed manual
Mileage: N/A
Price: $1,000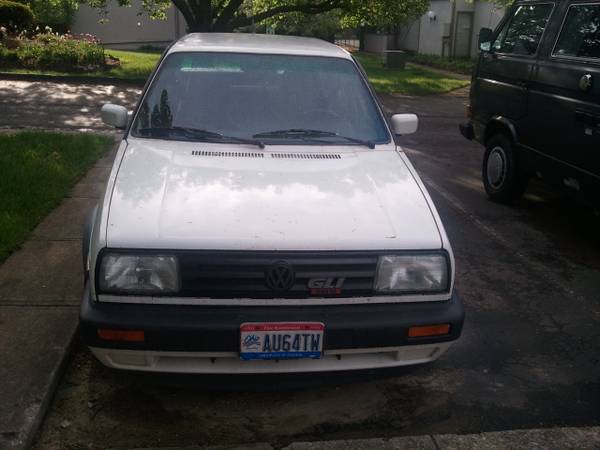 BBS aluminum alloy rims, Recaro seats, needs work. $1000 obo. Please call or text to 614-216-2107.
I've always been fan of the GLI 16v ever since a highschool buddy of mine rolled up to track practice in one. It was quick and sounded the business when he masheded the gas. While the seller doesn't offer a whole lot of detail on the car, it's hard to go wrong with a $1000 price tag. If I had the space, this is yet another car I'd add to the corral.
-Brian