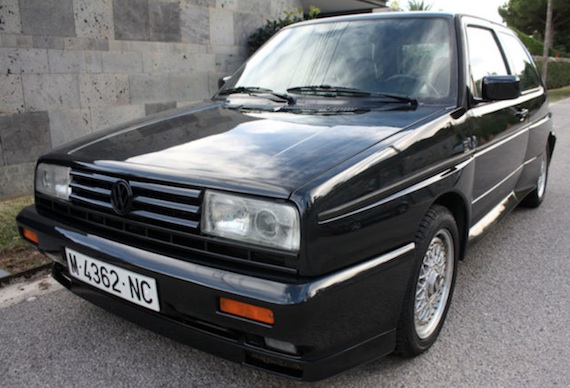 With the last few generations of Golfs, a hot variant appears from time to time in the lineup. I'm not talking about your garden variety GTI, however. No, we're talking about cars like the R32 and Golf R that provide near supercar thrills in a rather unassuming, everyday package. But where did this tradition start? Right here, with the Mk2 Rallye Golf. Built in Belgium, this was a homologation special that featured flared wheel arches and projector headlamps to compliment the 1.8 liter supercharged engine hooked up to Syncro four-wheel drive. Initially this car was considered for sale in the US, but Volkswagen ultimately decided it would be too expensive to be taken seriously by consumers in North America, costing nearly two times as much as a GTI. This Rallye Golf for sale in Barcelona, Spain is only one year away from legal importation for US enthusiasts.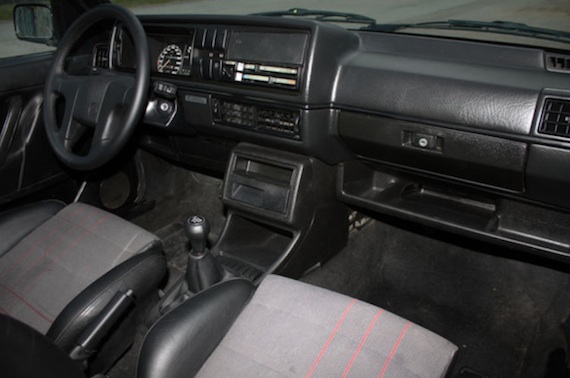 Year: 1990
Model: Rallye Golf
Engine: 1.8 liter supercharged inline-4
Transmission: 5-speed manual
Mileage: 113,700 km (~ 70,649 mi)
Price: €10,500 (~ $14,427 USD)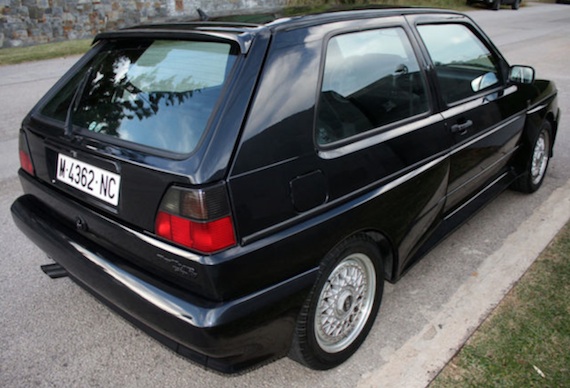 First registration was in Germany at 16-08-1990 and was imported middle new to Spain at 1991. Only 1 owner in Spain. Perfect condition like new. Complete service new including timing belt, oil, filters, spark plugs, new battery, new tyres and lot more. The car have original sunroof, original BBS RM 012 wheels optionals from factory and electric mirrors.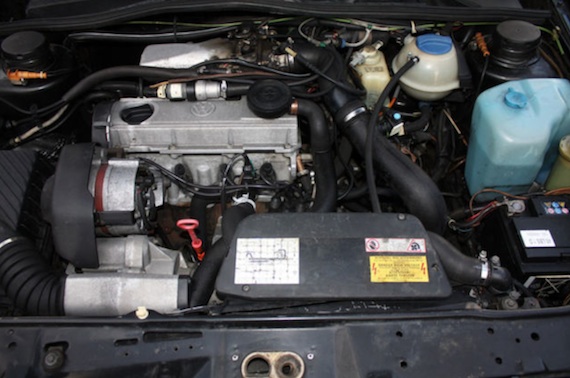 As with many hot hatchbacks, the problem with the Rallye Golf these days is finding an unmolested one. Due to the initial cost and complexity of the Rallye Golf, fewer have been modified than GTIs, but that hasn't stopped some from trying. This particular car certainly appears as original and looks decidedly purposeful in black. While $14,000 might seem steep for a Mk2 Golf or GTI, this isn't your ordinary Golf. With the first of these models nearing the legal age for import to the US, will values rise even further? That remains to be seen. But for now, it should be possible to snag one of these, barring transport and importation fees, for well under $20,000. Some might consider that a small price to pay for a cool piece of World Rally Championship history.
-Paul