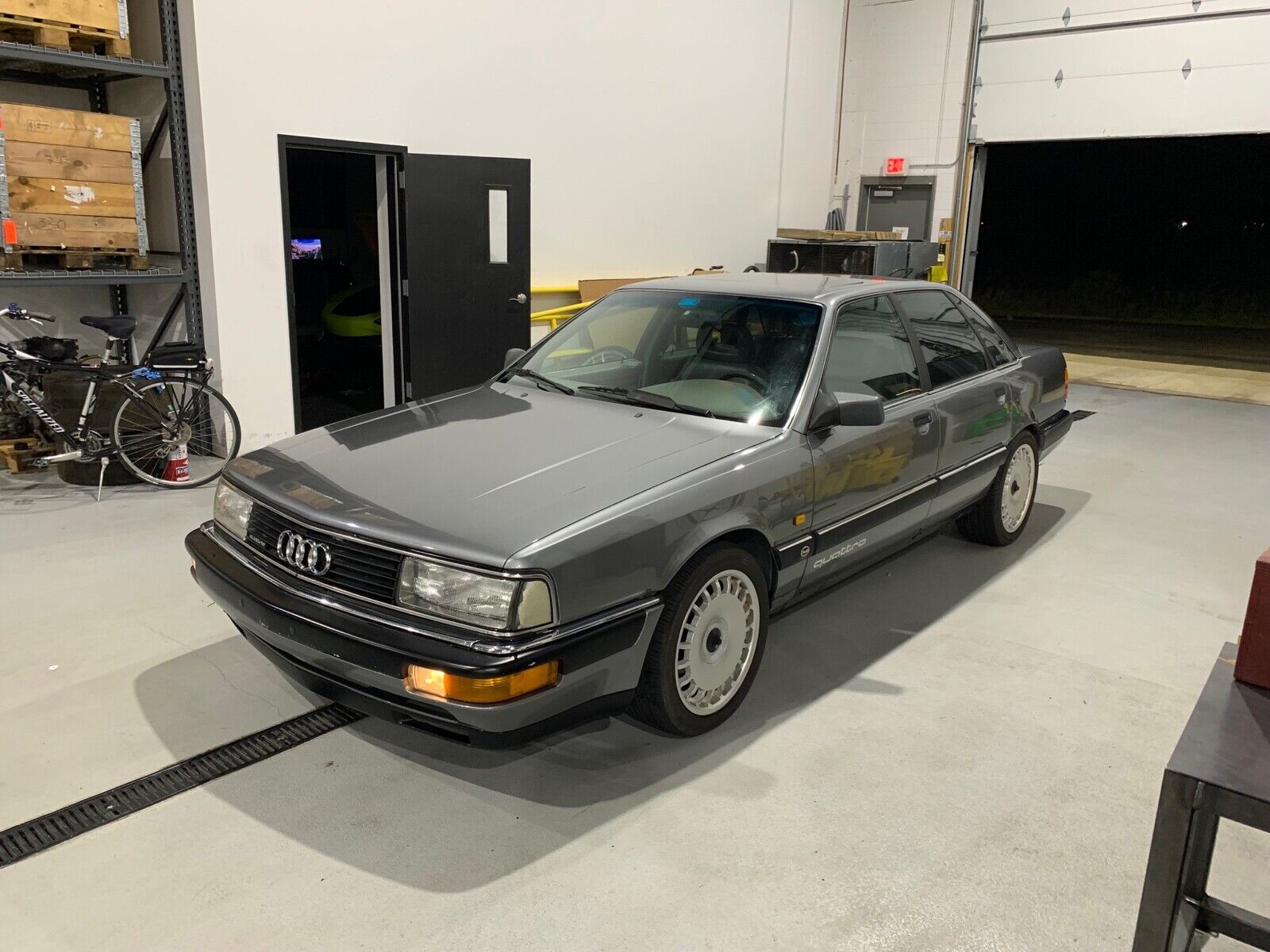 The Type 44 Audi was on its way out of production (in the West, at least) in 1991, but it went out with a bang. The big news was finally the release of the 20V Turbo motor into the lineup for the US market. A development of the motor utilized in the Sport Quattro and then the RR Quattro in Europe and later S2, Audi also popped the 3B turbocharged inline-5 package in the 200. As an added bonus, it was available in both sedan form and the innovative Avant wagon. Producing 217 horsepower and a bit more torque, the 200 20V was capable of 0-60 runs in the mid-6 second range if you were quick with your shifts. But this wasn't a bracket racer – the 200 was a luxury car through and through, with a well-appointed cabin full of the things you'd expect – Zebrano wood trim, electric powered and heated leather seats front and rear, and a high-quality Bose stereo. Unusual for a luxury car of the time, but underscoring the German's feelings towards driving, were the number of driver-oriented items. The dashboard was full of gauges, and unlike the V8 and 200 Turbo, the 20V was manual only. Next to the shift lever was the manual rear differential lock, though as with all the second-generation quattro drivetrains, the electronic lock disengaged at 15 m.p.h. automatically. The center differential was a Torsen unit capable of varying power as well. And the brakes were unconventional floating-rotor designs, intended to help haul the heavy 200 down from triple-digit Autobahn speed with ease. Unlike the normal 200, the fenders on the 20V were flared slightly to accommodate BBS forged wheels, 15×7.5″ all around and shared with the '91-up V8 quattro. It sounded like a recipe for success and was a well-regarded car when new even if the unconventional manual/turbo-5 setup lacked some grunt compared to the V8s of the day. Truth be told, though, "success" in Audi's sales numbers in the early 90s was relative; somewhere around 1,200 or so of these 20Vs were sold in the US. This one looks pretty slick, so let's take a peek: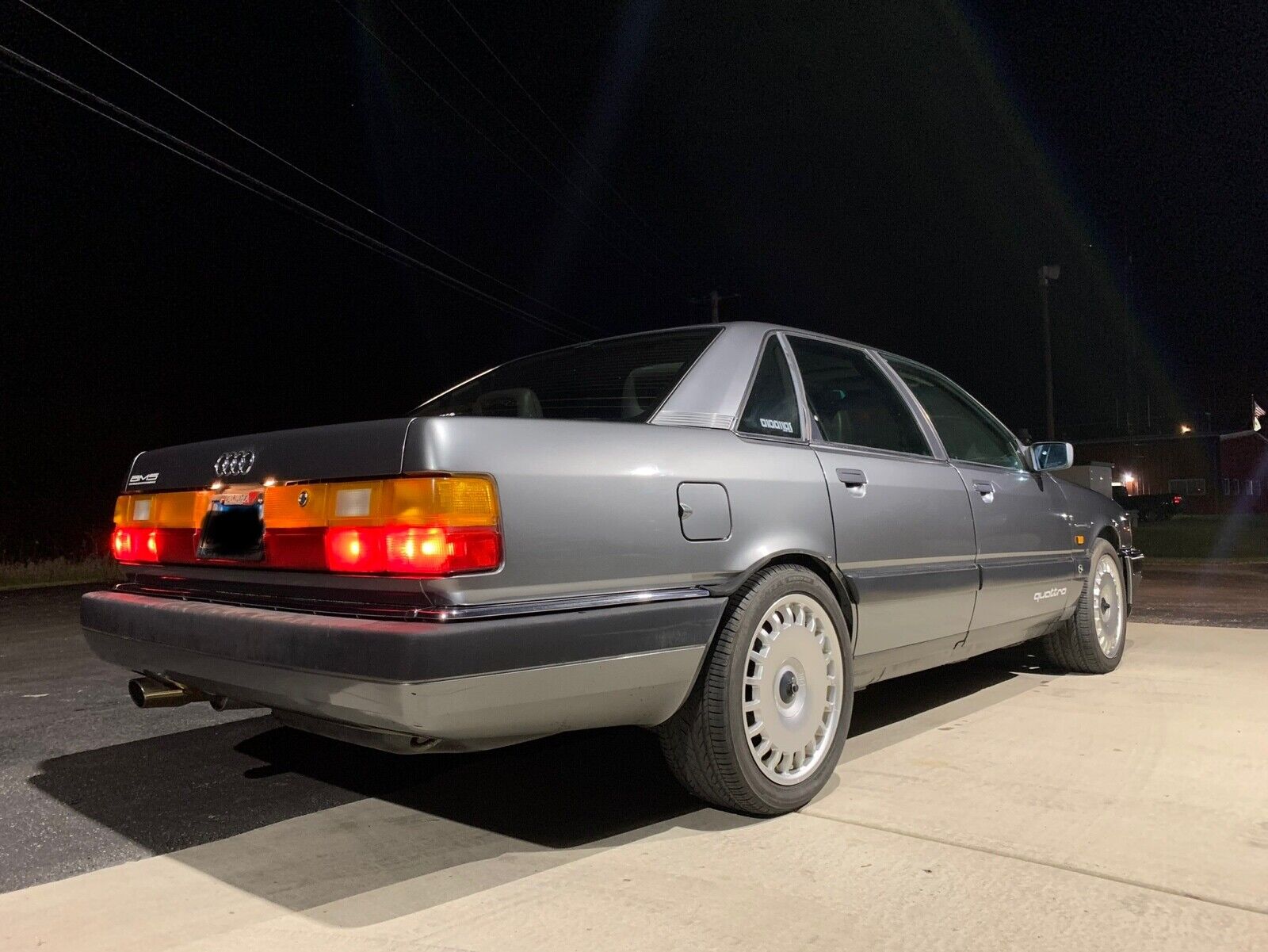 Year: 1991
Model: 200 20V quattro
VIN: WAUGE544XMN003052
Engine: 2.2 liter turbocharged inline-5
Transmission: 5-speed manual
Mileage: 230,000 mi
Location: Wheaton, Illinois
Price: $12,900 Buy It Now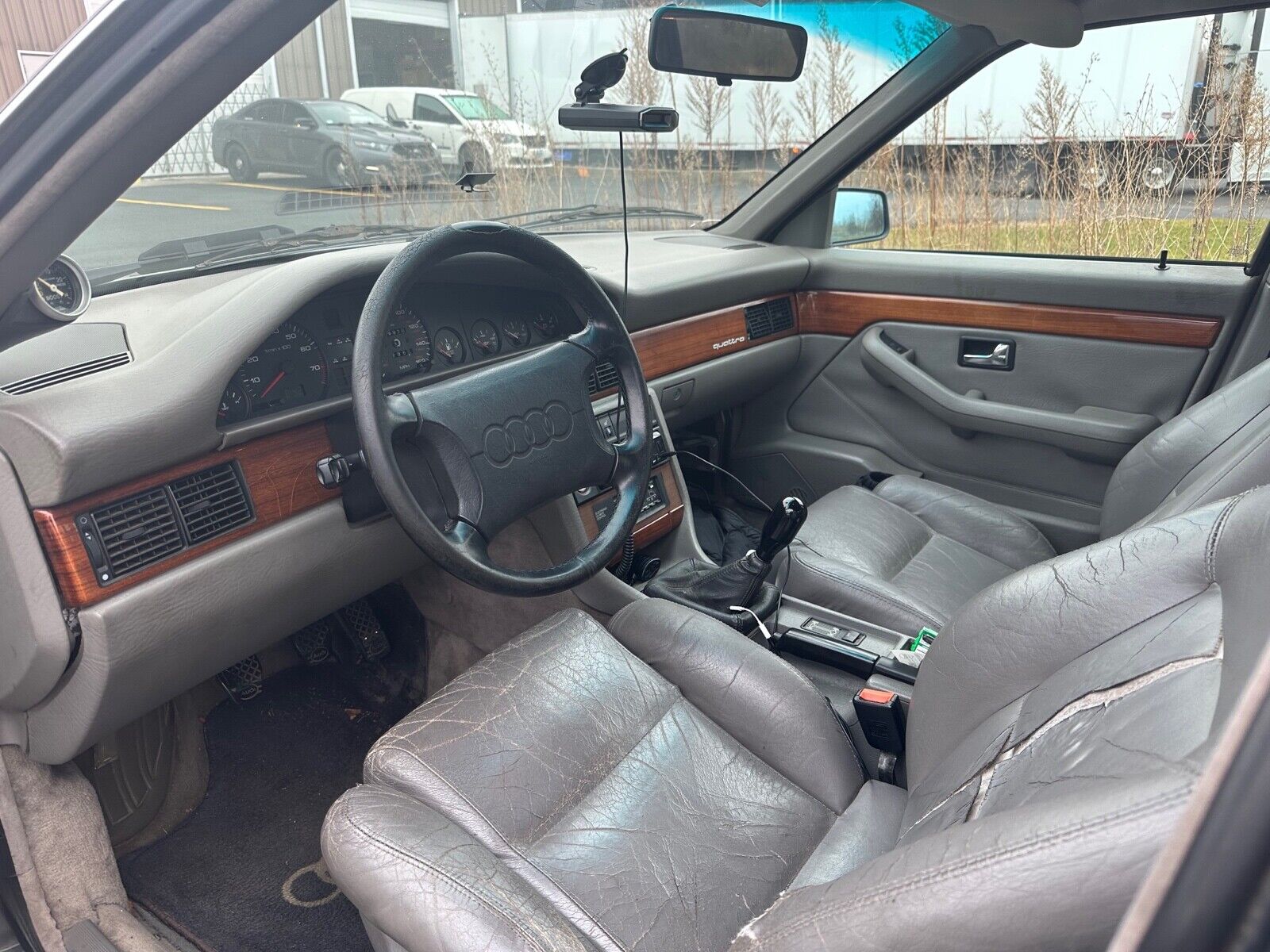 This 1991 Audi 200 Quattro is a modified vehicle with updates to the exterior and drivetrain. The owner has had it for 5+ years. The vehicle runs great.
Vehicle Details

Willing to work with out of state/country buyers if they set up shipping/transport.

I will only accept cash in person, bank wire transfer, or cashiers check(money must hit my account before the car is released).

Selling my 1991 Audi 200 20v. $12,900, located in the west suburbs of Chicago.

For those who are not familiar with these cars, it is a 2.2l 5 cylinder turbo, AWD, 5spd manual.

Has at least 200k miles, total mileage is unknown though due to it having had the instrument cluster swapped(current cluster shows about 230k). Titan grey, grey sports interior. By no means perfect, but very solid and rust-free. It presents very well. Pulls hard and feels healthy. Has a very minor coolant leak that I have not yet tracked down from the front driver side of the engine bay. Leaves roughly a 1-2" coolant puddle on the ground after being parked overnight, but not every time. Exterior is very clean minus some dings and scuff/scratches. Interior, for me, is the worst part of the car. Driver seat has a tear, headliner is collapsing and the rear door leather is delaminating. However, the rest of the interior is in pretty good shape. The current instrument cluster has a bad ground, as the lighting acts wonky from time to time. Some sections do not light up properly and a few gauges are lazy, but sometimes it's perfect. Speedometer needle fell off as well which was unfortunate and random but also kind of funny. I have 3 spare parts clusters that would come with the car. Occasional lifter tick on cold start(when it's cold outside) that silences after about 3-5 seconds. Doesn't occur when it is warm outside.

I installed a Garrett GT2871 turbo kit on this car, as well as green top 440cc injectors. Intake looks a bit janky, but gets the job done. It's been something I've been wanting to have fabbed in aluminum but have just been lazy. VEMS ECU tuned by Rada Race Lab on 93oct about 3 years ago. They also converted it to coil on plug ignition. Also replaced the timing belt and water pump at that time. Has been on this setup for around 20k miles, issue-free. Larger aftermarket radiator installed. Custom stainless 3" catless turbo-back exhaust done at AMS Performance by one of the fabricators at the time when I used to work there. 90% of it was made from scrap stainless from our scrap bins at AMS, so it looks a bit Frankenstein but is a solid exhaust. It utilizes a Vibrant muffler and Mitsubishi Evo X MR exhaust tip. The sound the car makes is likely what I'll miss most. Has a replacement trans installed(previous one had a crunchy 2nd gear). Shifts great but could use a new shifter bushing. Southbend clutch and new input shaft seal installed when trans was swapped. ESM 001 wheels, Bridgestone Potenza tires with lots of life left. Newer power steering rack, V8 front bumper conversion with euro corner lights. Has been swapped from the original UFO brakes to traditional discs.

I've put about 4k miles on it this past season with no issue. Primarily driving it an hour to and from work. Have had it for 6 years and am just looking to get something different. I fully expect to feel crippling seller's remorse on this one.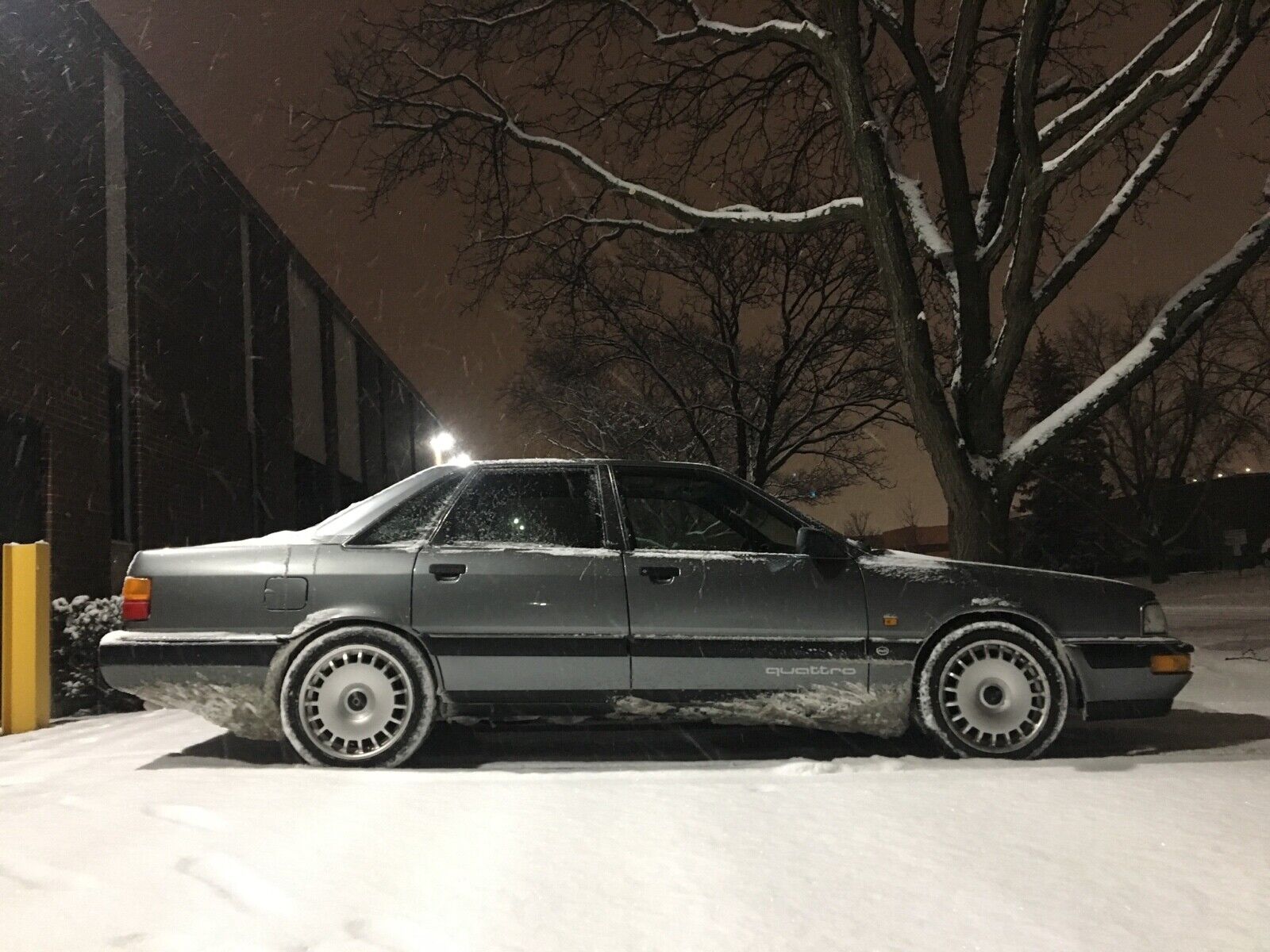 Unlike yesterday's GTI 16V, which had nigher mileage but appeared nearly stock, this 200 has been really turned up. I love the V8 bumper swap and Euro lights in particular; the ESM wheels look neat and give off a 200 Trans Am vibe, even if they're not really correct. Like many Audis of this period, it also seems to have a lot of stories that have resulted in character. The interior isn't perfect, but it does have the desirable sport seats and the UFO rotors are long gone. The seller's description of the car as "a bit Frankenstein" seems to be at odds with the asking price of $13k to me, but if you want one of these a lot, are willing to put up with some Audi idiosyncrasies, and have $13k burning a hole in your pocket…well, I suppose this is the car for you!
-Carter