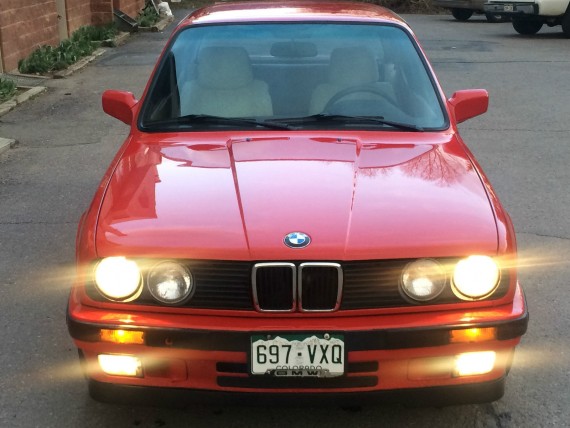 Inexpensive, but not cheap. That's how BMW marketed the 318is when it debuted in 1991 and I think that sentiment has stood the test of time, just look at the new 2-Series. Of course the E30 market has become anything but inexpensive thanks to the internet inflated bubble we're all sitting on but there are still models that you can acquire for a reasonable price. While most sellers will be looking to squeeze every penny out of their car, in the end reality sets in and you see a-lot of E30 auctions end with a price that's not so outrageous as one might assume. I would hope that this particular car will end up going for under well $8k, helping set the bar for what a very clean, very high mileage 318is will go for. It's hard enough to swallow the 200,000 mile pill with any vehicle purchase, let alone one that comes with a $5k plus price tag but you see people do it all the time these days. Are E30s really such great little cars that they warrant all the fuss? Honestly I can't say as I've only driven one and it was a heavily modified M3 that I would drain my hypothetical families' savings to own. I don't think that's a very good barometer of what these cars should be worth but I think it is indicative of the market. People are really emotional when it comes to these cars and that's no surprise as they were many folks first taste of German automotive culture. The E30 3 Series was the car that all the cash flush yuppies of the 80s went out and got for themselves and then handed down to their silver spoon sucking offspring when they stepped up to a 5 or 7 series. Of course I'm over simplifying this, lots of perfectly nice people bought these cars as well but it's more fun to paint the picture of them being the weekend toy for Teddy Rothshound III and his wife Vivian.
Anyhow, the 318is has gotten a bad rap for years as being the "starter Bimmer" by those with their heads firmly planted up their posterior region. This is a car enjoyed by people in the know since day one and now (thanks to the power of the internet) is fawned over by a whole new generation of BMW fans, myself included. I know it's underpowered and requires a whole lot of revving to really be enjoyed, I'm ok with that and you should be too. It's been said before and I'll say it again, more fun to drive a slow car fast than a fast car slow. I mean really, unless you're a track rat, how often do you get to enjoy all the horses stuffed under your hood? These cars feel quick where it counts, in the corners and I'll take that over onramp racing supremacy any day.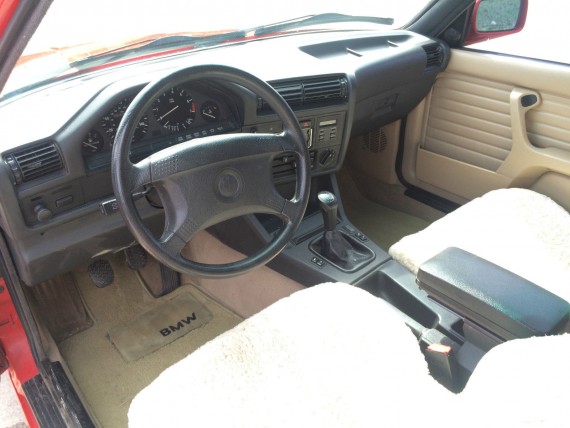 Year: 1991
Model: 318is
Engine: 1.8 liter inline-4
Transmission: 5-speed manual
Mileage: 202,000 mi
Price: Reserve auction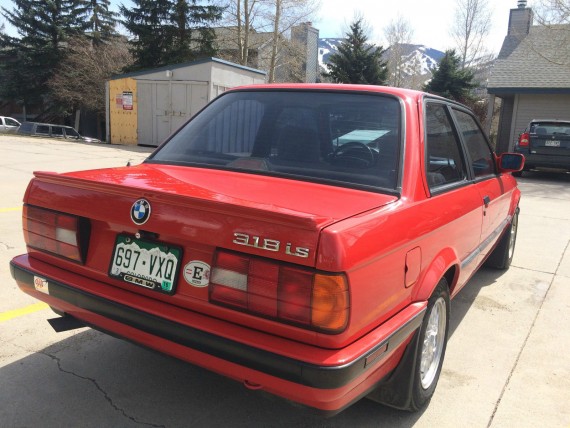 This car speaks for itself. It has no rust, the paint is glossy, there is no wear on the seats and it runs great. Clutch works great with plenty of life left, the gear shift is smooth, the gear knob feels like on a brand new car and always goes back to the central position nice and tight. It's a gas saver too. I know that this car will be purchased by a BMW enthusiast just like myself who knows how rare the good,stock, all original e30s are especially in IS edition. Service booklet is available with records from BMW dealer (see pictures). Oil was changed 1500 miles ago with 5w40 european car formula. There are no leaks or weird noises. If you have any questions please feel free to contact me. This vehicles needs nothing. I am a BMW enthusiast and I also have e38 750il and e24 635csi. I hate to sell the e30 but I need the room. This is a vehicle worth having and considering the condition , it will only increase it's value in the long run. It makes the great daily driver or your beauty that you only take to church on Sundays. This car is a head turner. Serious bidders only and God Bless!!!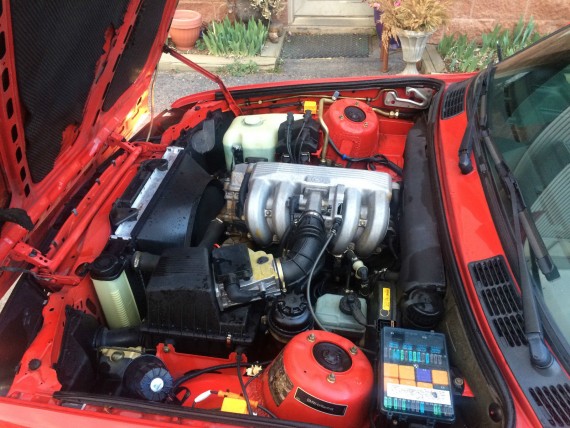 This is indeed a very clean example of a 318is, one that would have me contacting the seller right away if I had the space for it. I wish he had fully removed the sheepskin seat covers to show the condition of the entire seat, not just little pieces of them but I'm sure one could request such pictures rather easily. The exterior looks to be in fantastic condition for having logged 200,000 miles, seemingly all of those in the Rocky Mountain state. I can only imagine how many more miles this might have on it were it an IX as the owner wouldn't have thought twice about taking it out during in-climate conditions. Wonderful that it is not though, don't get me wrong, I appreciate the AWD 3 series but I like my E30s as light as possible, especially one with a 134hp, 1.8L inline 4 under the hood. Improving power to weight ratio is always a good recipe for modifying a car and with this car much of the work has already been done for you. The car starts out with a 2,602 lb curb weight but you can shave another hundred off that number with a few simple tweaks like removing the spare tire, lightweight battery, aluminum control arms, aluminum jack and even keeping the gas tank half full. That might sound crazy but in a car this raw, you can feel everything and every little bit counts. I'd love to get my hands on one of these things, sadly it won't be this one but I have faith that the opportunity will present itself soon enough. There are so many paths to go down with this car, keeping it stock, going all out and doing an S52 engine swap, the possibilities are as varied as the people who obsess over these vehicles. As for me, I'd stick a nice small steering wheel in there, vinyl wrap it matte midnight blue, make it as light/tight as possible, add some 16″ Enkei RPF-1's and call it a day. Okay, maybe I'd do an intake and exhaust too but I swear, that's it.
Cheers,
-Andrew