S14B23. Among Bimmer fanatics, this is a codeword for extraordinary. This was the name for the 2.3 liter engine found under the first generation BMW M3, a car that was campaigned successfully in numerous race series and revered by enthusiasts on the street. In the last couple years, this is a car that has emerged from the shadows of the young classic set and garnered the respect it has deserved. Automobile Magazine even named the E30 M3 as one of their "Five Greatest Drivers Cars of All Time." With fame comes fortune, as they say, or fortune in the pockets of those who have a clean E30 M3 in their stable. Prices have shot through the roof for these cars and if you find one with under 100,000 miles in original, unmodified condition, well, you've got something special. This 1991 M3 for sale in California represents the final year the E30 M3 was offered for sale in the US.
Year: 1991
Model: M3
Engine: 2.3 inline four
Transmission: 5-speed manual
Mileage: 70,000 mi
Price: $30,000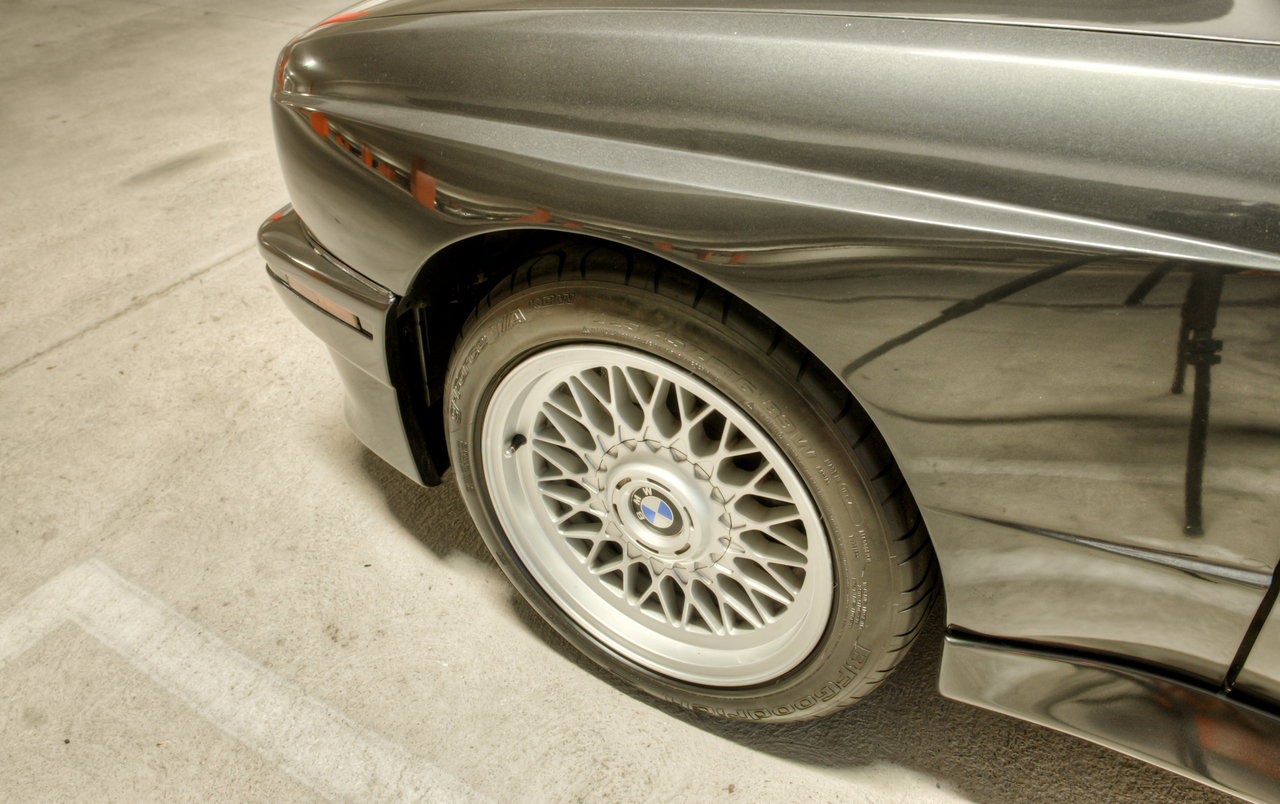 Some of you may have seen my other E30 M3 for sale. Here is my showroom condition 1991 BMW M3. The car just hit 70,000 original miles yesterday driving it home from my mechanics shop. There is no damage on this vehicle and has never been in any accidents. Recently serviced, I posted my most recent receipt totaling over $1100. Fresh oil change, transmission fluid, radiator fluid, wheel alignment, new brakes, tires, etc. Also just spent $600 on tires not including mounting and balancing. They are BFGoodrich g-Force T/A KDW tires. 225/45/16 all around. The transmission shifts extremely smooth, especially after flushing all the fluids. These cars are getting harder and harder to find, especially in excellent condition with this low of miles. 1991 was the last year BMW made the E30 M3, which happens to be the rarest year as well.

All power equipment is functioning properly. The air conditioning is ice cold and still works flawlessly. You won't find a ding on this car. The entire car was just repainted less than 6 months ago. The gorgeous Diamond Schwartz paint shines beautifully as a collector quality vehicle should. Just replaced all the rubber window seals around the car as well. It hasn't been modified in any way. The tires are brand new all around as you can see in the pictures. This M3 is a great investment as prices continue to rise due to the lack of clean M3's available. I owned this M3 for about 5 months, decided to take another direction with my current financial situation. Need to sell in order to pay for graduate school and new apartment.

Feel free to call my mechanic that has worked on this car at (949) 466-1901. His name is Richard Michelangelo. Search for his reviews online or on yelp so you can see his credibility. The name of his shop is Michelangelo Motorwerks. I am also willing to meet with any of the local buyers at my mechanics shop so you can put the car on the lift and check it out from top to bottom.

Miles: 70,000

VIN: WBSAK0319MAE34402
Even though this car doesn't need more flattery, the pictures offered up by the seller do a great job of drawing you in and taking in all the E30 goodness. Fifteen years have gone by, but I still wax poetically about my '88 325is. This M3 though has me wanting one of these M legends more than ever. I wasn't even put off by the seller's asking price of $30,000, since we all are aware that unmolested examples can bring a mint nowadays. I've also seen worse examples out there advertised for much more than this car. As goes with many of my automotive fantasies, this is a case of wrong coast and bad timing on my part. This is a gorgeous M3 and I hope it finds a good home.
If we need a reminder of just how awesome these cars are, here's some period DTM footage, replete with some upbeat '80s music:
-Paul