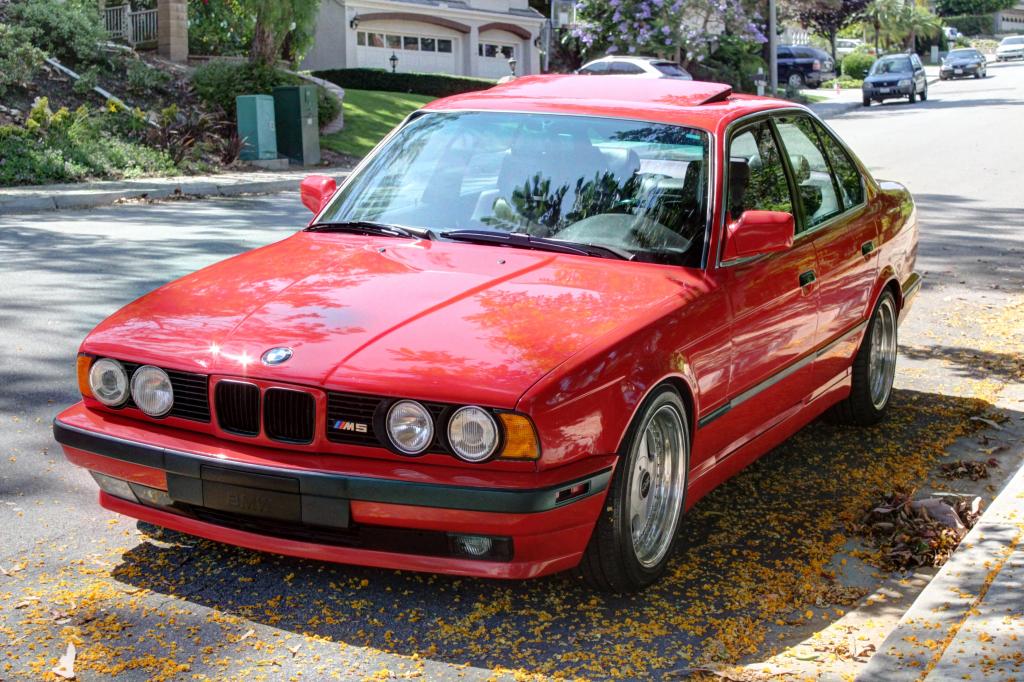 Clean M cars seem to be a constantly appreciating market these days. While the M3 is the obvious collector choice, the M5 and M6 have seen their values nudged up as well. At times you almost hope an M car comes up with a few flaws here and there just so that the selling price might be reasonable. Well, here's one such opportunity. The E34 M5 market hasn't yet moved into the territory of either the E28 or the E39 M5 and this one has a few blemishes to help keep the price a bit lower.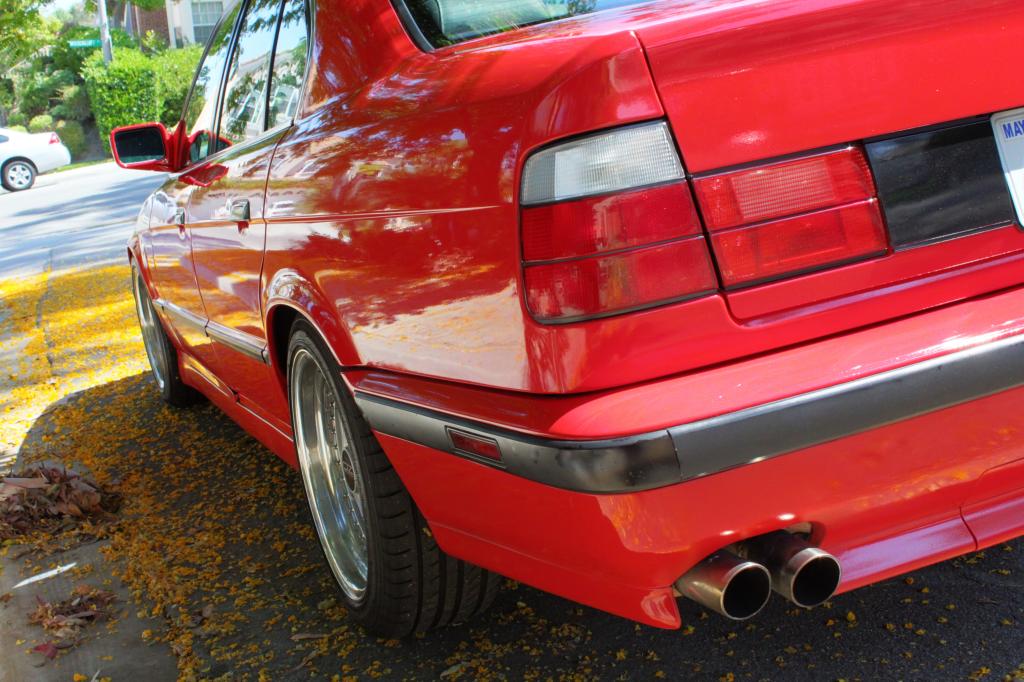 Year: 1991
Model: M5
Engine: 3.6 liter inline-6
Transmission: 5-speed manual
Mileage: 144,000 mi
Price: Reserve auction (Buy It Now $12,000)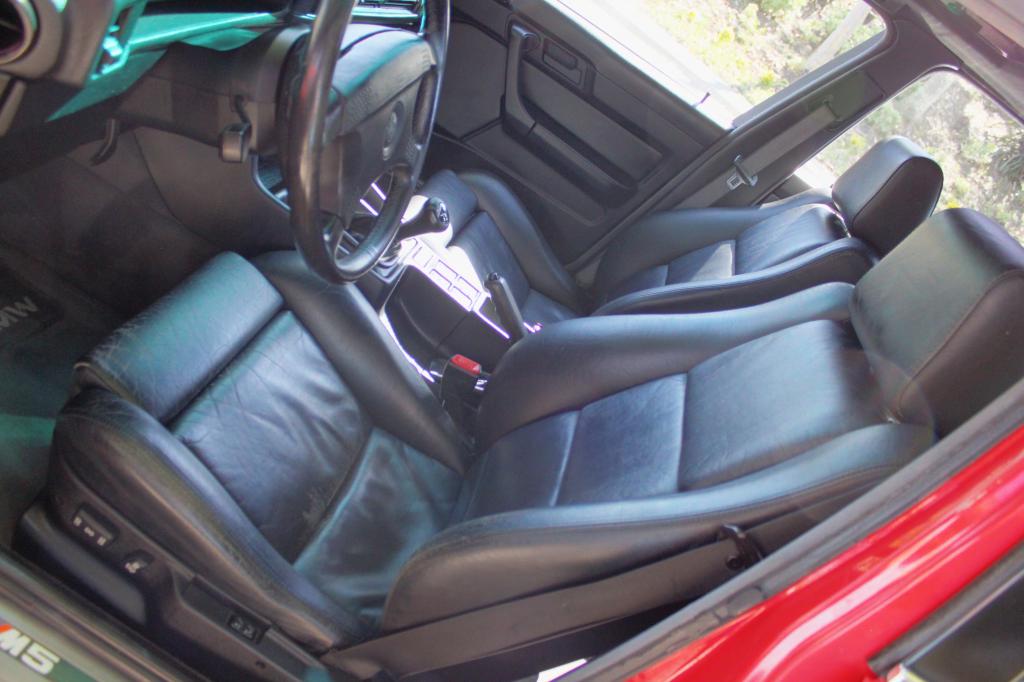 For sale is a 1991 Brilliant Red E34 M5. It is in excellent condition inside and out. Mechanically its perfect, no oil leaks, no overheating, no surprises whatsoever. Before I put the car for sale I had it inspected by my BMW certified mechanic and had a few repairs done to make it mechanically sound. Every electrical component works as you can see in the walk around video. Every VIN number is accounted for and pictured in the photo album except for the driver side fender which has been replaced due to a minor accident in 2008 which resulted in a rebuilt title. The front bumper, driver side fender, and a few suspension components were replaced. The frame is undamaged and straight. Unfortunately kbb values this car not very high so its easy for the insurance company to issue a branded title for a minor accident, but lucky for the new owner that gets a collector quality car for a fraction of the price. All of the body panels line up properly. The car drives straight. The paint is in excellent condition with no swirl marks anywhere. The engine bay is extremely clean with no dirt or grime. These cars are getting harder and harder to find, especially in this condition. The E34 M5 was the last hand built M car ever made by BMW.

Walk around video link: https://www.youtube.com/watch?v=FATguYvrP1A

Photo album 60 pictures link: http://s8.photobucket.com/user/numero1lakerfan/library/1991%20e34m5%20red

Cons:

. 1 inch ding on the hood near the front.

. side skirts are a little loose due to a few missing clips that will be included in the sale.

. Missing front corner reflectors.

Pros/Goodies:

. 3 piece rare OZ racing wheels that sell for over 2000

. Lowering springs

. Projector euro "smiley" headlights

. Very clean paint

. Pioneer cd player with aux connection for your phone.

Miles: 144,xxx

Contact number: (949) 521-1961 You can call, text, or message me.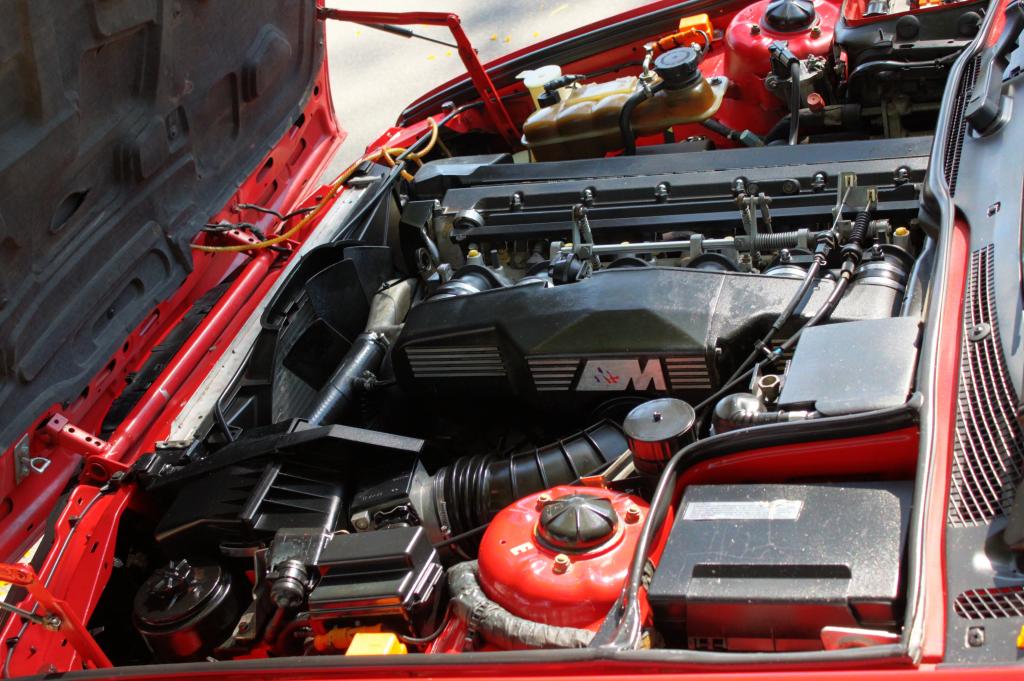 The M5 remains one of the best of the fast saloons so opportunities to pick one up at a reasonable cost always warrant attention. This Brilliant Red E34 located in California looks to have been well maintained both inside and out. While I'm not a huge fan of the wheels and am always wary of "lowering springs" when listed on its own, I do love a red M5. With more than 144,000 miles, along with repairs from what sounds like a minor accident, this car's price should stay within reasonable territory. The Buy It Now of $12,000 is towards the top of the range for where we might expect a clean M5 with this mileage to sell. Whether the accident deters prospective buyers at that price, we shall see. Regardless, if you need 4 doors, comfortable seating for 4, and don't want to give up on having something fun to drive, a M5 such as this one could be worth a look. With the market for M cars what it is, opportunities might be running out.
-Rob