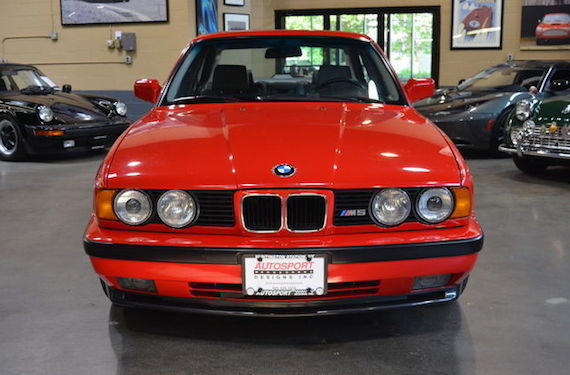 While the E28 M5 only appeared in the US for one model year, BMW saw an opportunity in the marketplace for a high performance sedan and followed up with a second act, the E34 M5. The new M5 would follow the same formula as the car before, with a high-strung inline-6, 5-speed manual, tauter suspension and styling tweaks. A Touring variant would also become available for the first time. With just over 300 horsepower on tap, the M5 could sprint to 60 mph in just 6.4 seconds. This M5 for sale in New York is one of the lowest mileage examples we've seen of late and looks factory fresh, with exception of the switch to the Style 21 Throwing Star inserts.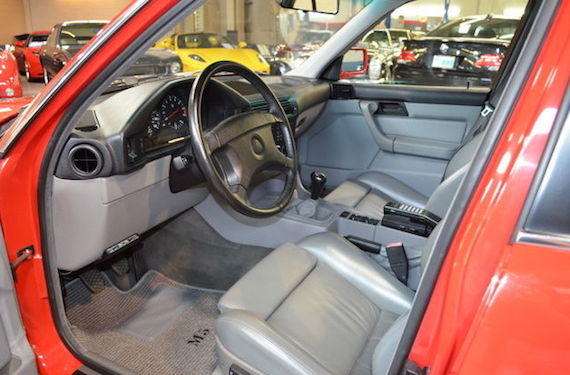 Year: 1991
Model: M5
Engine: 3.6 liter inline-6
Transmission: 5-speed manual
Mileage: 29,734 mi
Price: $45,000 Buy It Now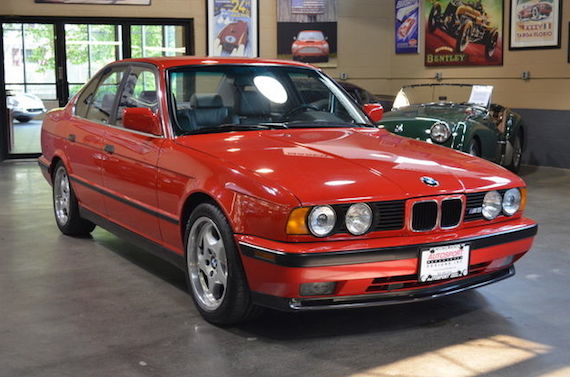 1991 BMW M5
–Brilliant Red with Light Grey leather interior and Grey carpeting, 29,000 miles from new, 5-speed manual, Collector owned.

The BMW M5 is the high performance version of the 5-Series model. It was by the Motorsport division of BMW. The first incarnation of the M5 was hand-built in 1986 utilizing the 535i chassis and a modified BMW M1 engine making this the fastest production sedan in the world at the time of its introduction. Subsequent iterations of the M5 have been built from each generation of the 5-Series platform.

Power output is from BMW Motorsports proven 3.6 liter 6-cylinder engine producing 311 HP at 6,900 rpm with 265 ft. lbs. of torque at 4,750 rpm enough to power it to 155 MPH top speed. Both the suspension and braking systems (ABS as standard) were uprated as on all "M" cars to cope with the added horsepower. The interior is equipped with all the amenities one would expect of an M-Series BMW.

This M5 sport sedan has previously been owned by California collector and long time client of Autosport Designs, Inc. It has been kept in excellent condition and serviced when and where needed to date and housed in a climate controlled environment. It is exceptional throughout and needs nothing to be used and enjoyed immediately.

Without a doubt one of the finest available.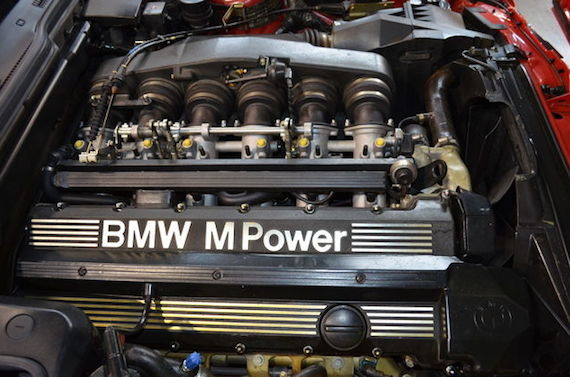 Whether it's the E28, E34 or E39 M5, prices for these super saloons remain strong in the market, especially for those well-preserved examples. This car certainly falls into that category, but the over $40,000 price tag caught me a little off-guard. It's a different animal altogether, but the E39 M5 offers V8 performance and 100 more horsepower for around the same price these days. I always liked the E34 a little bit more than the E39, however. It was just a bit more bespoke and had a little bit sharper lines to go along with that edgy six-cylinder powerplant.
-Paul